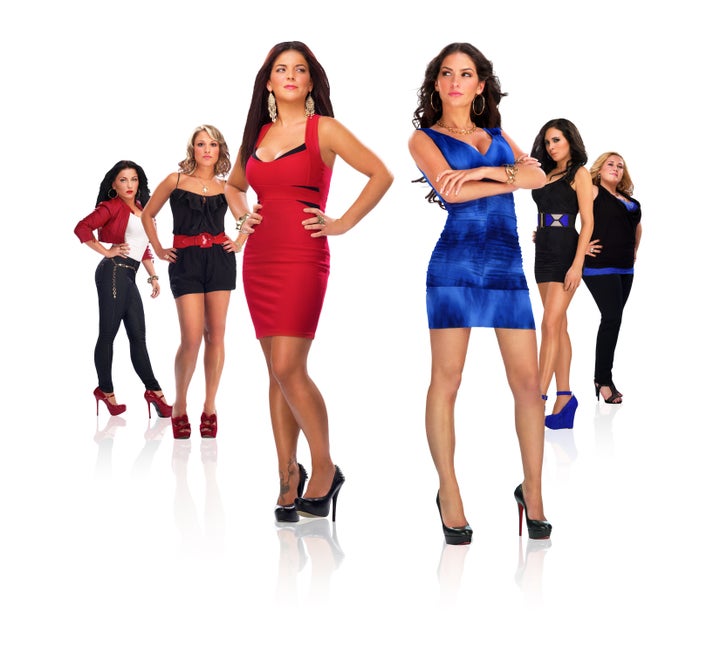 Brooklyn 11223, which premieres on Monday, March 26, on Oxygen, has been years in the making. Back in 2007, I remember having a conversation with my then boss about underrepresented groups on television in general. I continued to pursue the idea of a coming of age story about a group of middle class white kids when I started a company called Ish Entertainment. After leaving a Broadway revival of West Side Story in 2010, I called Oxygen and suggested to Jason Klarman and his team that we explore what West Side Story might look like today. They liked the idea and gave me a small amount of money, and we began a search to find rival crews of kids from different ethnicities who occupied similar, as they used to say, "turf."
After determining that Queens would yield little, we expanded the search to Brooklyn, where we found something close in Bay Ridge: two crews of girls driven apart by an alleged personal betrayal. What they weren't was ethnically homogenous. Though predominantly Italian, the crews included Jewish, Muslim, and African-American (adopted by Irish-American parents, no less) girls, a sign that Bay Ridge had come a long way from the Tony Manero days of Saturday Night Fever. They also weren't particularly disputing turf, as the girls, and their brothers and boyfriends, who proved equally compelling, came from and declared allegiance to a wide swath of southern Brooklyn (Bay Ridge, being the downtown of southern Brooklyn, was where a couple of them worked and many of them hung out). The young men and women we found were struggling with the bonds of family, friendship, and love as they came of age and decided whether their futures lay in the communities they grew up in -- or around the Belt Parkway and through the Brooklyn Battery Tunnel to Manhattan. Along the way, we met two wildly feuding brothers who had inherited an auto glass business from their father, a disillusioned cocktail waitress, a hostess at a Manhattan strip club, and an Eastern-European Muslim immigrant whose culture clashes with her parents were forcing her to live a double life. As often happens in non-scripted television, or at least good non-scripted television, reality often proves more messy and interesting than the original idea.
Brooklyn 11223, despite some superficial similarities to Jersey Shore (white ethnic twentysomething kids, a "bridge and tunnel" setting), is in fact far different. For one, the characters for the most part have known one another since they were babies, unlike "Shore," where strangers were picked to live in a house for the summer. For another, and far more important, we strove for a level of verisimilitude that has gone missing from much reality TV recently (and, in fact, has been co-opted by far more raw and real-seeming scripted shows). In short, we hoped to reinsert the "real" into "reality" and provide a complex portrait of a huge group of young men and women -- the cast numbers 20! -- figuring out friendship, family, career, and love in the crucible that is Brooklyn. The result, I hope (and early reviews agree), is something that is in equal parts entertaining and provocative and moving and very much unlike what you think it will be.
Related
Popular in the Community