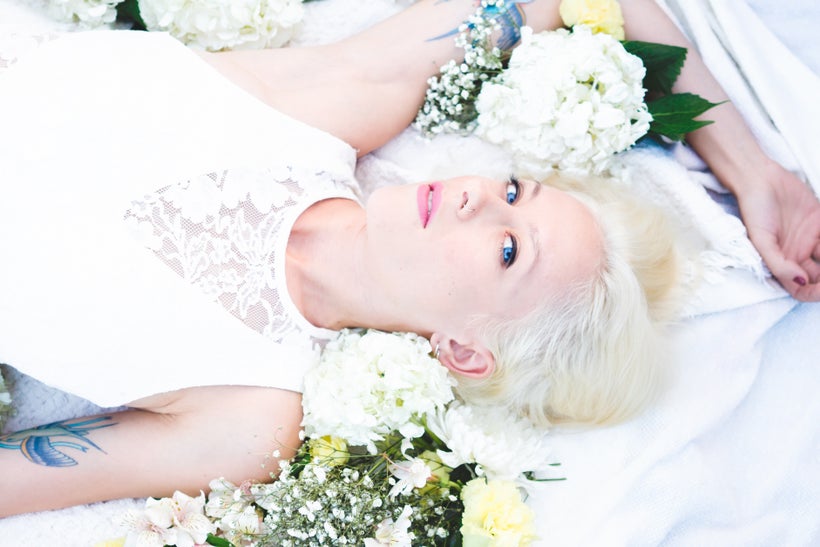 Katie Costello is a Brooklyn based / California born pop artist who just released her new full-length album, Twice the Love this past October. The album features 11 tracks of riveting and uplifting alt/pop that sees Costello at the top of her game. Alternating between the blistering anthemic pop of Katy Perry, to the piano driven indie-pop of Andrew McMahon, Costello has found her stylistic niche and plays it up well. Even more fascinating is the "Rebel Pop" genre moniker and record label which Costello operates under—an umbrella of creative freedom and female empowerment that is uniquely original. 
"My third album Twice the Love is unlike anything I've made before," says Costello. "Each song was written and recorded in a different city with a different creative collaborator. I learned to let go making this album and my wish is that those who listen to it will feel open-hearted, alive and free spirited in their journey to follow their dreams."
Today, I am proud to premiere on Huffington Post the video for the second single to be released off the album titled, "Holiday." The video features a dizzyingly beautiful triple exposure of Costello as she navigates the ocean on a white catamaran. The video is a wonderful visual metaphor for escape, which seems to be at the heart of a truly powerful song:
"Don't tell me that I can't escape, don't tell me it's not going to change. This is all I have, this is all I need." 
In line with the theme of collaboration being one of the main hallmarks of the album, "Holiday" was produced by Justyn Pilbrow of pop rockers, The Neighborhood. 
Katie Costello's self-assured pop has been winning over pop fans for years. Influential British DJ Nic Harcourt featured Katie on his KCRW "Today's Top Tune" show, and praised Costello for her mature songwriting. Katie's anthems of compassion and hope have also popped up on the radar of Hollywood star Rosario Dawson, who tweeted in appreciation of Katie's song "New World," and called Costello "more prescient than ever!" 
A California native, Costello began writing songs as early as thirteen years old. Eventually she began performing her songs around Los Angeles, and when she turned seventeen, released her debut full-length album, Kaleidoscope Machine. A year later, Katie would leave the insular nature of Los Angeles to find new inspiration and cultural diversity in New York City's Lower East Side. Upon moving to New York, Katie's creativity blossomed into something tangibly beautiful, resulting in her second full-length album Lamplight, produced by Tony Berg, along with the release of various EP's and singles. 
Katie Costello's infectious brand of "Rebel Pop" has also crossed over to TV, with her spirited pop offerings making appearances on Private Practice, Pretty Little Liars, Switched at Birth, Vampire Diaries, One Tree Hill, 90210, Home and Away, and Rookie Blue. Her music has also crossed over to film, with appearances in Brooklyn Brothers Beat the Best, Craigslist Joe, As Cool As I Am, Never and others.
REAL LIFE. REAL NEWS. REAL VOICES.
Help us tell more of the stories that matter from voices that too often remain unheard.
This post was published on the now-closed HuffPost Contributor platform. Contributors control their own work and posted freely to our site. If you need to flag this entry as abusive,
send us an email
.