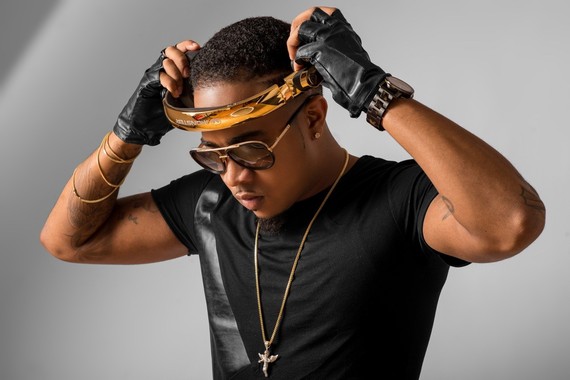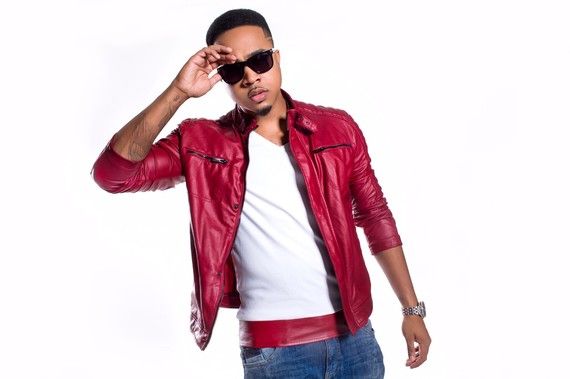 New Yorkers may know the name DJ Young Chow because he's likely the person getting you in the mood for your Saturday night out on the town as a DJ at popular radio station Hot 97. People around the world know him as a DJ spinning the latest in Reggae and Caribbean beats, but DJ Young Chow, whose birth name is Patrick Chow, has been living for his latest moment for quite some time. Young Chow has been nominated for his first Global Spin Award, the pinnacle of awards for disc jockeys. In short, this is the Oscar's of this genre and for Young Chow its extra special because he's nominated in the Reggae DJ of the Year category. It's a feeling he can't really put into words but his actions tell you just how happy he is to be in this position. It showed when I sat with him for this interview, it was very clear from the smile on his face and his sheer beam once I asked him to talk with me about being nominated.
But to know how he got to this point, his very first nomination, for an award that has been won by the likes of DJ Mustard, Jermaine Dupri, and Diplo. All of them in other categories but in the same club that DJ Young Chow hopes he can add to his resume. You can say Young Chow, the son of King Chow, a Soca DJ was born to do this. His interest in music started at just a toddler while watching his dad work. By age 9, he played his very first party in Miami and from that day forward he knew he wanted to be in the entertainment industry. At age 11 DJ Young Chow went to Africa with a steel band music instrument group that changes his life forever and from then on, he fell in love with the feeling of traveling and performing. In fact, during our interview he mentioned he was just returning from a gig in Dubai as part of his current tour.
KM: So the Global Spin Awards, this is your first nomination?
DJ Young Chow: Yes this is my first nomination and I'm very, very happy right now.
KM: Expand on that happiness! Where were you when you got the word?
DJ Young Chow: I actually didn't know, I was approached by someone in Public Relations who said, "congrats on your Global Spin Award nomination" and I looked at her like what are you talking about. She sent me everything and I was driving and I had to pull over to read it and let it sink in that I was nominated for this award. I feel like I had accomplished so much, you don't understand, it's so overwhelming.
KM: This is a huge achievement, would you agree?
DJ Young Chow: This is an award exclusively for DJ's, there are millions of DJ's out there and to be nominated in this select few is amazing.
KM: You are nominated in the Reggae DJ of the Year category, is it extra special given your family background, Caribbean roots?
DJ Young Chow: It definitely adds something more to it because I am Caribbean and I represent a lot of West Indian people and so it feels like I'm giving back, I feel honored to be nominated and if I win the whole West Indies is going to know.
KM: How would hearing your name on awards night change your career?
DJ Young Chow: I think it's going to bring me to a higher place in my career, it will likely get me exposure by more than just West Indian people, this could potential elevate me to another level and I think this is going to be something big.
KM: Your dad is King Chow, a legend in his own right, how is he reacting to the nomination?
DJ Young Chow: My dad lives in Trinidad and he is extremely proud of me and this nomination. He calls me every day because he thinks I already know what the results are but I told him we have to wait until November 17th. "The Global Spin Awards is taking place November 17, 2015 in New York City.
KM: I always ask people when I interview them, what do you want to leave people with? When you have done all that you have done in your industry, when you walk off the stage, how will people remember you?
DJ Young Chow: When I walk off the stage I want be to remember me as someone who is ambitious and someone who is really going to make a change for the Caribbean world. Not only for Reggae, but for Soca, for Afro beats, for everyone, for music.
If you haven't listened to DJ Young Chow spin and you like Reggae, Soca, or any Caribbean music that gets you moving then you should definitely check him out. In New York he's on early at 2am on Saturday's and if you are like me you're probably just about leaving the apartment to head out for a night of dancing so you might want to let him get you in the groove. DJ Young Chow will find out if he takes home the trophy on November 17th at the Best Buy Theater. The Global Spin Awards is hosted this year by Producer/ DJ Swizz Beatz. To connect with DJ Young Chow he is @djyoungchow across all social media platforms.
REAL LIFE. REAL NEWS. REAL VOICES.
Help us tell more of the stories that matter from voices that too often remain unheard.