The owners of a soon-to-be Shake Shack in downtown Brooklyn have turned a temporary wall guarding the construction site into a 'Before I Die' blackboard. Passersby are invited to take up some chalk and add to the public bucket list.
So far Brooklynites' hopes and dreams have ranged from the genuine-- "get an A in math", "rally with the Occupy Wall Street movement", "figure out women", "swim around Manhattan", "see my Mom free from pain", "build a school-- to the less serious-- "Kiss Chris Brown", and, according to Gothamist, "Fuck Beyonce."
The "Before I Die..." project was originally created by Candy Chang, a TED Fellow and Civic Center co-founder, on the side of an abandoned building in New Orleans.
Chang offered up a "Before I Die..." toolkit so the project could spread around the world. So far the blackboard's popped up in Amsterdam, Portsmouth, Queretaro, Almaty, San Diego and Lisbon, among other cities.
Shake Shack's set to end construction in November so if you're eager to participate run on down to the corner of Adams Street and Fulton Street Mall before it's too late.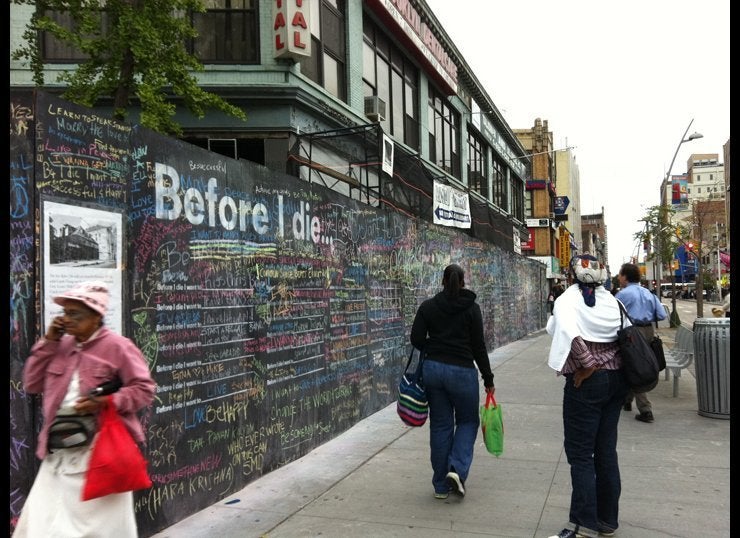 Gallery
Popular in the Community