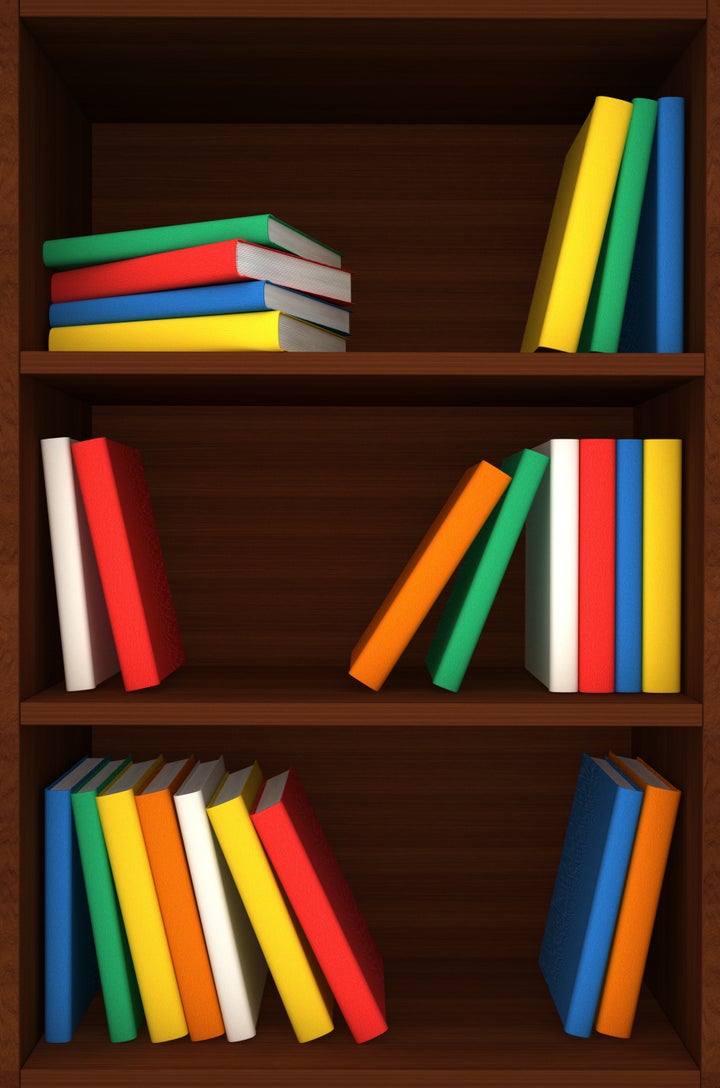 The full schedule isn't even out, but the buzz is building for the 2012 Brooklyn Book Festival. And with good reason: it's the largest book festival on the northeastern seaboard.
Scheduled for September 17 to 23, this year's book bash includes a full roster of literary lions, from Salman Rushdie to Paul Auster to Mary Clark Higgins, as well as Philip Levine, the U.S. Poet Laureate.
Johnny Temple, publisher of the Brooklyn-based Akashic Books and chair of the Brooklyn Literary Council and one of the event's intellectual guiding lights, expects upwards of 40,000 attendees this year. "We'll have 250 authors and 12 stages, with 150 exhibitors in a marketplace-like environment," on the main day, he said.
If you hadn't heard about the Brooklyn Book Festival before, that's because it's had a rapid rise since its launch in 2005. "The Festival has matured into one of the world's premier literary destinations, attracting renowned authors, publishers, musicians, humorists, and graphic novelists," among others, noted Temple. Not surprisingly, one of the Festival's biggest boosters and main organizers is Brooklyn Borough President Marty Markowitz.
Hip, Smart, Diverse: What Else Would a Brooklyn Book Fest Be?
"Hip, smart, diverse" is the informal motto -- and organizing principle -- behind the Festival.
And while the major attractions are primarily scheduled for Sunday, September 23, about 50 ancillary events -- deftly called "Bookend" events -- bring this celebration of the written word to many corners of Brooklyn.
And so in addition to serious readings and discussions on Sunday, the Festival features a number of quirky, fun, interactive sessions. While the main events will happen in Brooklyn Heights at such venues as Borough Hall, St. Ann's School and St. Francis College, the roster of Bookend programs takes you all across the borough. They'll be held at the New York Aquarium and Prospect Park Zoo, MoCADA (the Museum of the Contemporary African Diasporic Art), numerous indie bookstores, and in Brooklyn Bridge Park.
Playful BookEnd Events: Highlights of Weeklong Book Festival Programs

Because this is Brooklyn, where there's give and take, not all the big name stars will appear on Sunday. For instance, Martin Amis and filmmaker John Waters, as well as Malcolm Gladwell, appear during the week Bookend Events.
Here are a few highlights of the Bookend Events for Brooklyn Book Festival 2012:
In Carroll Gardens: Who Gives a Sh*t About Literary Magazines?
The Coffin Factory and editors Lorin Stein (The Paris Review), Rob Spillman (Tin House) and John Freeman (Granta) discuss the importance of literary magazines in contemporary culture at one of the borough's oldest independent bookstores, BookCourt.
At BAM: Don't miss Unbound: A Literary Series with Fort Greene's Greenlight Bookstore. Andrew Zolli with Malcolm Gladwell and radio host Jad Abumrad in a raucous discussion of the idea of resilience (a topic explored in Zolli's new book, Resilience: Why Things Bounce Back) .
In DUMBO: powerHouse Arena hosts a launch event for Joseph Anton: A Memoir by Salman Rushdie. Rushdie, whose book describes the life as a writer forced underground, will be on hand. If you buy a ticket, you'll also get a signed copy.

At the Brooklyn Navy Yard: New York Daily News columnist Denis Hamill reads Arthur Miller's "Fitter's Night" in the most convincing setting imaginable, a WWII-era Navy Yard where Miller actually once worked the night shift.

Brooklyn Book Festival Now Part of NYC's Culture Circuit
Although it's called the Brooklyn Book Festival, this indoor-outdoor, rain-or-shine event doesn't specifically promote just Brooklyn authors. It's more ambitious than that. Indeed, authors are flying in from London and elsewhere. And, participants may still hail primarily from the tri-state area, but, as the festival's reputation grows, says Liz Koch, arts and culture specialist for Brooklyn Borough Hall, it's attracting attention from book lovers everywhere.
And that's because it's one huge, open-to-the-public book party: a wordsmithy celebration (with gourmet food trucks, of course!) that creates an opportunity for authors, readers and publishing industry types to all hang out together doing what they love to do most: books.
For New Yorkers and others who have a special place in their heart (and on their shelves) for books, the Brooklyn Book Festival is the place to be and be seen, to network and hobnob. If you're a book buff, you might meet a favorite author. If you're a publisher, you might discover a new talent. If you're a wanna-be writer, well, leave any authorial insecurity you may be harboring at home, because this is an event not to miss.
For re-imagined Brooklyn, New York City's epicenter of hip, creative, locavore culture, the Festival is an incredible image and tourist boon. It keeps getting bigger and better. Now in its seventh year -- Brooklyn spotted a gap in the festival market after the demise of the quarter-century old New York Is Book Country event in Manhattan's Central Park -- Brooklyn's AT&T-sponsored book event has rapidly taken its place in that rarefied constellation of New York City's major cultural festivals.
Beyond the 2012 event itself, and what it means to participants and Brooklyn's cultural life, there's something upbeat about the energetic success of this festival. If the Brooklyn Book Festival is any measure, then even in the age of the Internet, books -- the old-fashioned,
tree
-dimensional ones, that is -- aren't dead, quite yet.
Useful Tips
For information, see the
Many Bookend events are free, but some are not. Check the schedule.
Out of town guests can get discounts at local hotels.
For the first time, there's a Brooklyn Book Festival app.
Popular in the Community