NEW YORK -- Factory workers at Brooklyn Brine, a 5-year-old artisanal pickle purveyor headquartered in, well, Brooklyn, make a starting wage of $16 per hour -- double New York state's mandated minimum of $8 an hour.
The pay is a point of pride for Brooklyn Brine's founder, 34-year-old Shamus Jones. "The philosophy is, let's treat everyone better on the front end, and the returns will come tenfold on the backend," he told The Huffington Post. "If someone is making minimum wage, they're not going to feel pride about what they do."
Jones' experience suggests that some small businesses can absorb the impact of a higher minimum wage -- a contentious issue that took on new relevance this week. On Monday, the Seattle City Council passed a provision raising the city's minimum wage to $15 an hour over the next few years. That move came despite warnings from some local business owners who said they'd suffer if required to pay workers more.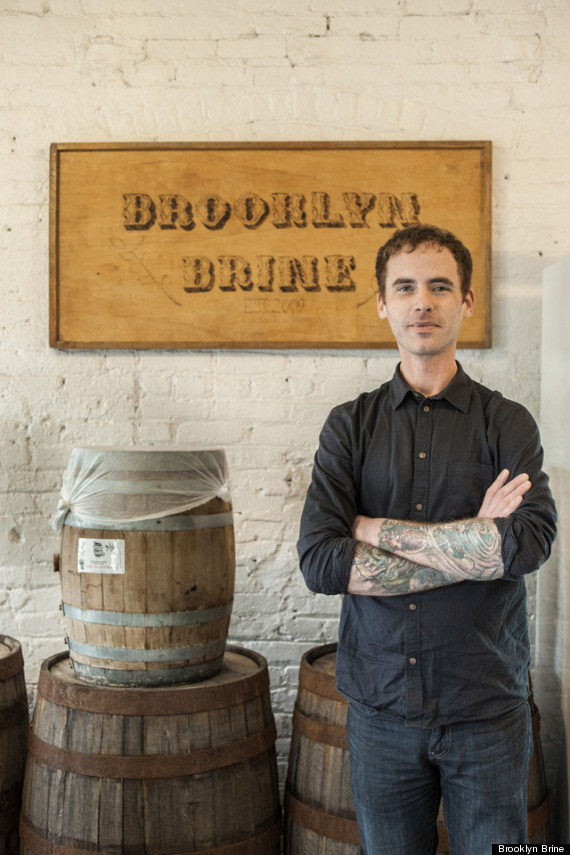 Shamus Jones, Brooklyn Brine's founder.
"Local independent businesses WILL close, many of your neighbors WILL be out of work," one Seattle bar owner wrote in a blog post published in April.
Jones doesn't pretend to prescribe a solution for all business owners, but he said he expects that his decision to pay his workers a decent wage will pay dividends in the long run. He currently employs seven full-time factory employees and a part-time independent contractor.
Jones also opened a restaurant, called Pickle Shack, in Brooklyn last October. Jones said the restaurant also pays its employees more than minimum wage, but did not disclose the exact amount.
"Shamus wants to compensate people for what they're doing for his company," said 35-year-old Elena Balletta, Brooklyn Brine's operations manager. As a salaried employee, Balletta earns more than the hourly minimum, but declined to share the exact figure.
"We're going through a crazy time right now, trying to push out a 12-pallet order to South Africa, but we're soldiering through it because everyone likes being part of something that's growing," she said.
Granted, this is Brooklyn, the second-most expensive city in America, where the average monthly rent hovers at around $2,500. A $16 hourly salary doesn't go quite as far there it does in, say, Pueblo, Colorado. The minimum hourly, living wage for an adult with one child in New York City is estimated to be nearly $25. And being an artisanal operation in Brooklyn, Brine can charge a premium for its pickles -- $10 for a jar of its famous Maple Bourbon variety, compared to around $3 for a small jar of Vlasic pickles.
Still, there are certainly other examples of small business owners in less-flush areas of the country paying employees more than the minimum. In Detroit, burger joint Moo Cluck Moo recently raised its minimum starting salary to $15 an hour. In Massachusetts, burrito chain Boloco starts employee pay at $9 an hour -- and its CEO told HuffPost last year he wanted to do more.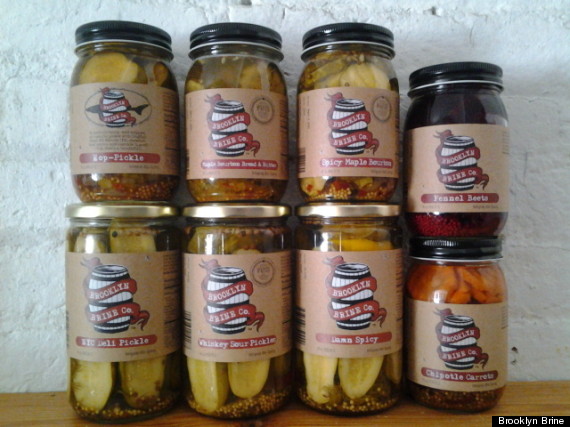 Brooklyn Brine's growth has been steady over the past five years. The factory produces 10,000 jars of locally sourced, hand-made pickled cucumbers, beets, carrots, peppers and beans each week -- popular pickle varieties include Maple Bourbon, Whiskey Sour and New York City Deli Style -- and Jones claimed his gross annual sales have grown 40 percent in the last year. "And goddamit if we're not having fun in between, and making damn fine pickles," he said.
Jones said he's not worried about thinning his profit margins in order to pay a higher wage. "What we gain from paying a higher wage is coworker retention," he said. "This is a growing business, and we want everyone to come along for the ride."
He added, "There needs to be a conscience in capitalism."
Related
Before You Go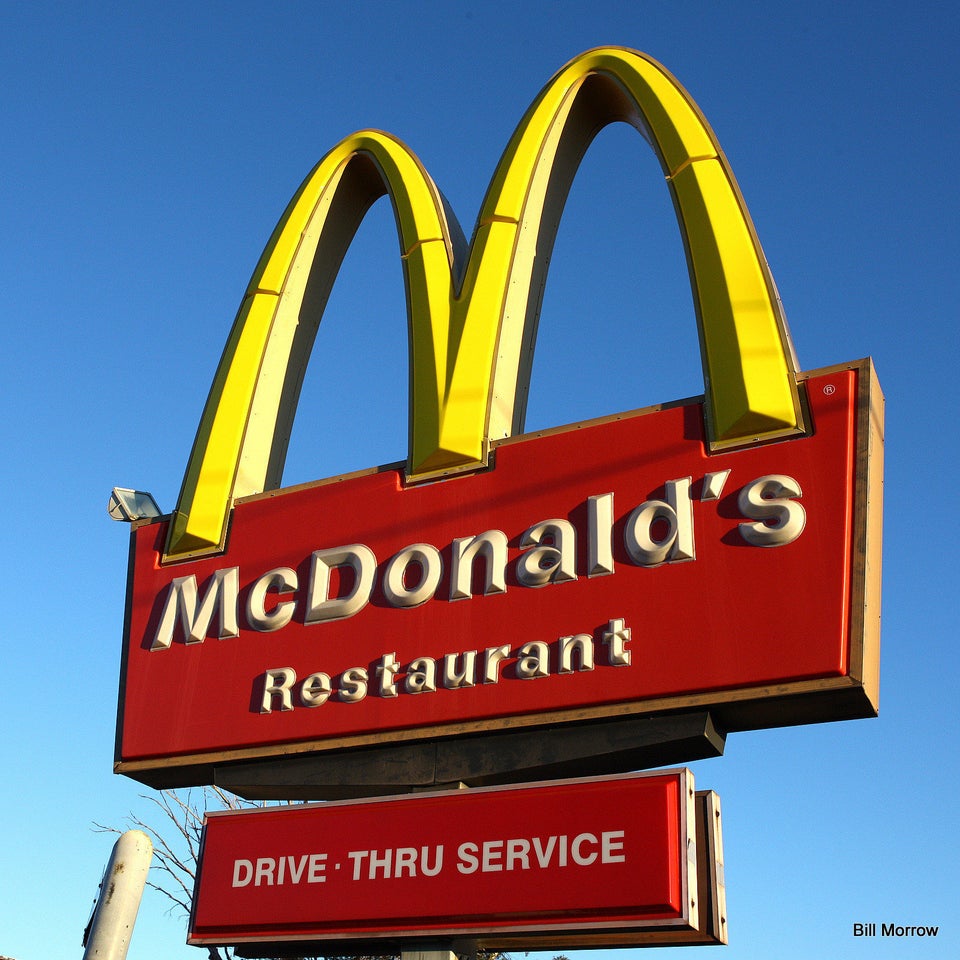 Fast Food Restaurants Where Workers Are Striking