Planning a trip to New York? Great! Need a place to stay but hotels are just so expensive? Even most Airbnb places are too pricey? And you really want to stay in that "hip" Bushwick neighborhood in Brooklyn you keep hearing about? The one with all the artists?
Well, one artist, Mizo Jiaxin, has just the place for you. And it's only one dollar per night! (Plus a $300 deposit.) Act fast!
(There are just a few, tiny, itsy bitsy caveats. Really nothing to worry about. For starters, it's not so much an apartment as it is a jail cell: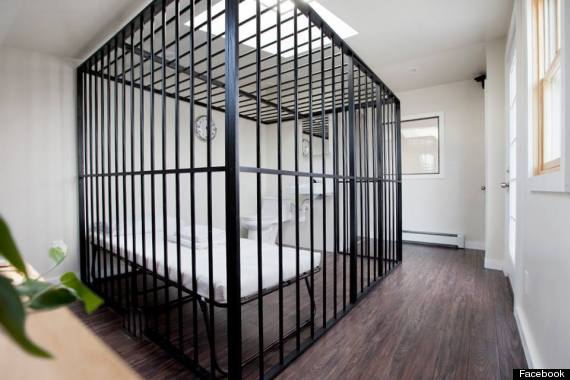 And you're required to be behind bars each day from 9a.m. to 12p.m. During those three hours, "you CANNOT access internet," and there are "NO electronic devices, books, radio, pens or craftwork." Also: "You CANNOT talk to anybody. You CANNOT do Yoga or any other exercises. You CANNOT sleep."
Cool? Oh, also, if you break any of those rules above, $100 is taken from your deposit.
Oh, and more thing: You'll be filmed the whole time. According to the listing, "the cage is monitored and reported via live stream online 24/7."
You'll have a key to the cage to let yourself in and out, and from 9p.m. to 9a.m. you can hang out in the space outside the cage all by yourself. For other hours of the day, other people might be milling about because, you know, the cage is an artist's studio after all.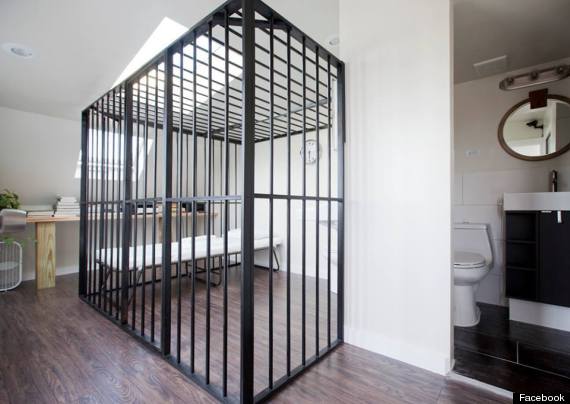 Alright! So originally this great deal was listed on Airbnb, but the company quickly took down the listing.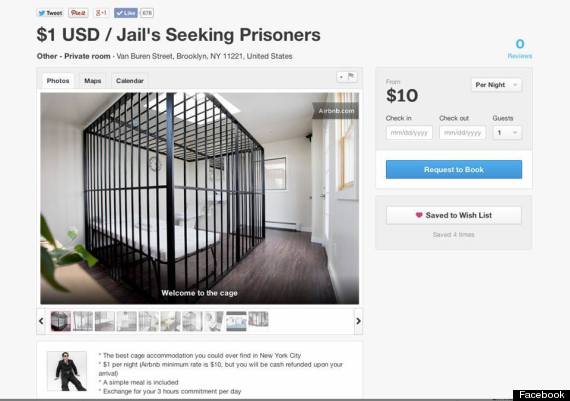 That's okay, though. You can make the reservation here.
Your future room is housed inside this swanky roof deck: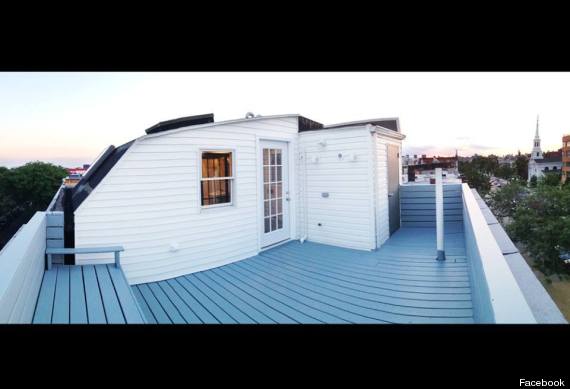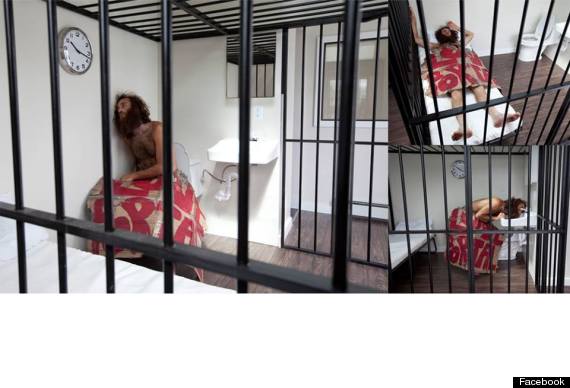 Popular in the Community