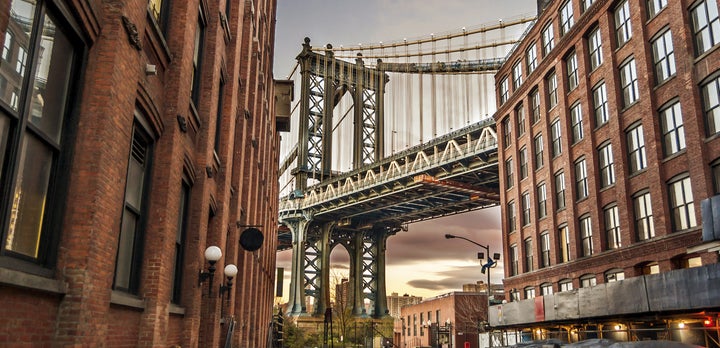 A colony of hipsters looks set to surpass the Windy City in population.
According to 2015 estimates from the U.S. Census Bureau, Brooklyn is home to 2.64 million people, while Chicago is home to 2.72 million. But the truly surprising factor is the growth rate of each area: Brooklyn's population has grown by 5.3 percent since 2010, while Chicago has a relatively stagnant rate of 0.9 percent.
If growth rates hold, Brooklyn should pass Chicago in population for the first time since the 1890 census, a survey that both sealed Chicago's reign as America's "Second City" and marked the last time Brooklyn was considered a city, not a borough. The "Second City" moniker has stuck with Chicago ever since, despite Los Angeles eventually overtaking it at number two.
Could the land of artisanal cheese shops and hipster coffee joints really take on on the storied home of deep dish pizza?
Luckily for Chicago, New York City's five boroughs aren't counted as independent cities in the census. Chicagoans can count their lucky stars for now.