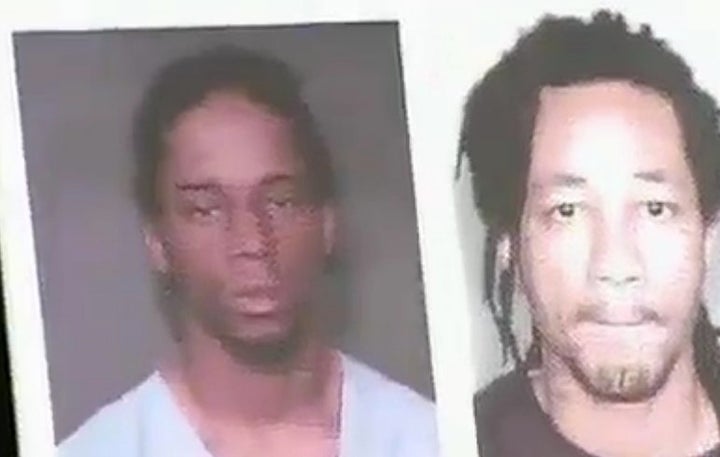 The Brooklyn DA's office sat on a rape recantation for nearly a year while two men accused of the crime sat behind bars, documents reveal.
Last June, Damien Crooks and Jamali Brockett were arrested for forcing a 13-year-old Jewish Orthodox girl into prostitution in 2003, and then raping, assaulting and sexually trafficking her for the next 8 years.
Two other men, Jawara Brockett and Darrell Dula, were also arrested and charged with raping the girl.
A day after accusing Jawara Brockett and Dula, however, the girl, then 22-years-old, went back to the police, and told detectives she was simply a prostitute for 5 years and made up the allegations against Brockett and Dula.
"I once again asked [her] if she was raped," a detective wrote in a police report after the interview. "She told me 'no' and stated to me, 'Can't a ho change her ways?' "

The woman also signed a recantation, but the case proceeded and in spring 2011, a grand jury voted to indict Dula, Crooks and two others who were allegedly part of the crew.
Defense attorneys for the men didn't receive the woman's recantation until April 2012, when prosecutor Rebecca Gingold, who replaced Assistant District Attorney Abbie Greenberger, discovered the documents and turned them over.
"[The girl] indicated the night of the alleged rape that she had made up the story," Crooks' lawyer, Elliot Kay, told The New York Post. "She indicated that she was in a consensual relationship, as opposed to being the victim of sex trafficking."
The Brooklyn DA's office--who publicized the big bust last year--has yet to comment on the newly-discovered documents.
"How do they go on TV talking about this huge sex-trafficking bust when they had written documentation from police officers in which she admitted lying?" Kay asked.
Dula was released from prison Tuesday and spent time with his family in Crown Heights.
"I'm glad to be home with my family," he told The Daily News. "I'm still in shock. I'm traumatized. It wasn't a good experience. They took me away on my son's birthday. It was heartbreaking."
A video from the arrest last year:
Related
Popular in the Community