 Brooklyn Decker and Rihanna may have two of the most sought-after figures in the world, but it turns out the two "Battleship" co-stars would swap some parts if they could.
"We are envious of each other's bodies ... We decided that I'm going to borrow her butt for a day -- and she's going to borrow my breasts."
But don't think Decker's completely unhappy in her own skin -- she did grace the cover of Sports Illustrated's Swimsuit issue, after all. She revealed in the May issue of Women's Health that her husband, tennis play Andy Roddick, has helped her love her own figure.
"Being married to Andy has given me a new appreciation for my body," she told the magazine. "He's taught me that it's not how thin you are that matters. It's how your body performs, how it endures wear and tear."
Check out some photos of Decker below: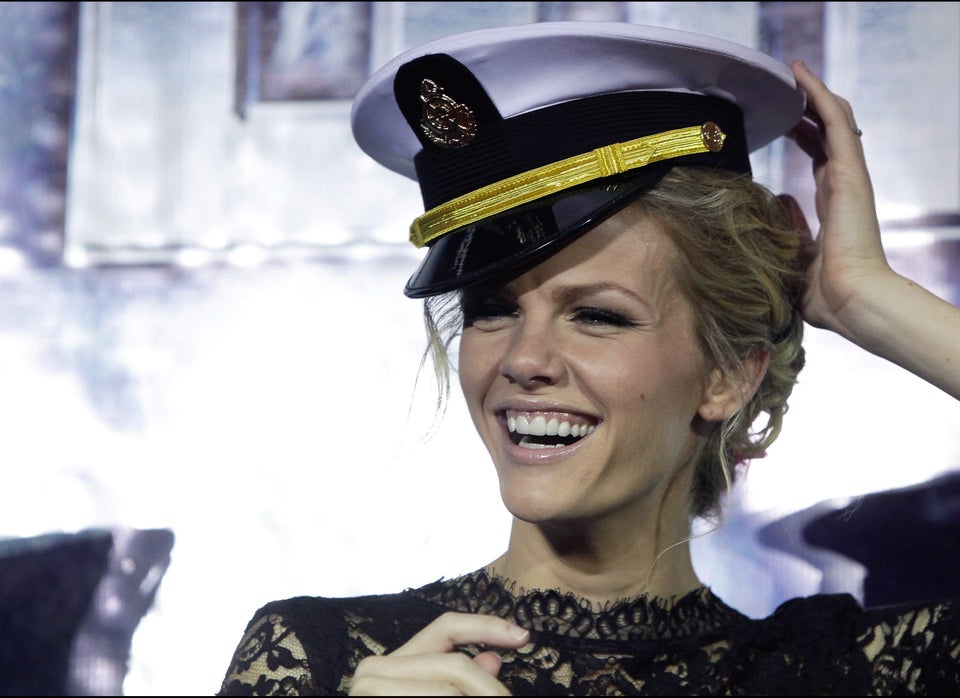 Brooklyn Decker
Related
Popular in the Community