Brooklyn Decker appeared on The Today Show on Tuesday morning. Scroll down for video.
By SAMANTHA CRITCHELL, AP Fashion
Model Brooklyn Decker landed the coveted Sports Illustrated Swimsuit cover this year.

The 22-year-old wife of tennis star Andy Roddick said being chosen for the front is "the news of a lifetime."

The cover photo of Decker smiling in a yellow bikini is a departure from the more sultry look that SI had gone for the past few years, she said. She compared it to covers from the 1980s or '90s, when Elle Macpherson won her covers with a friendly, sun-loving look.
Cover photo by Walter Iooss Jr./ Sports Illustrated. The issue on sale now. See more at www.SI.com/swimsuit.
THE COVER, SCROLL FOR MORE BROOKLYN SI SHOTS: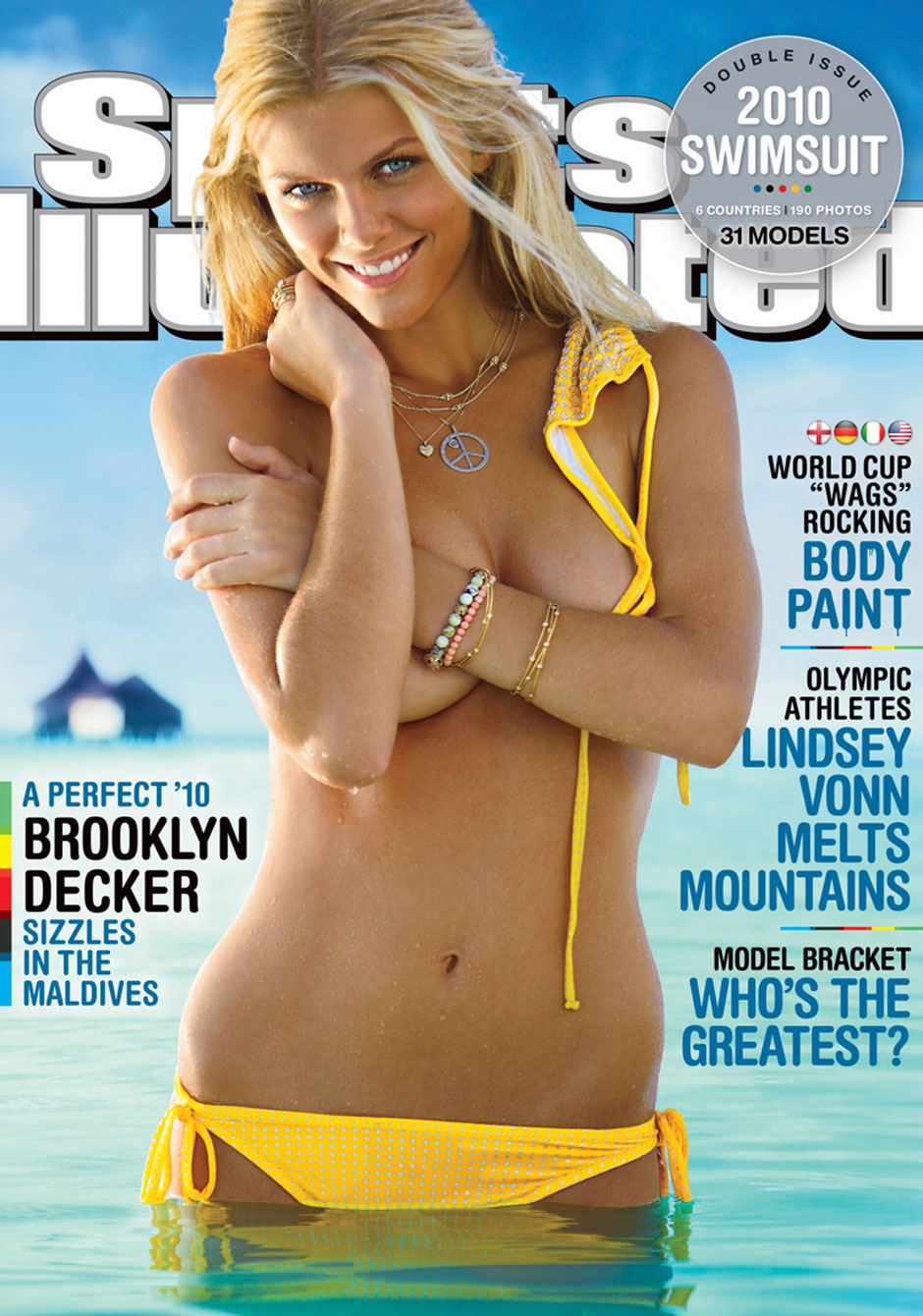 SI keeps the cover photo a secret -- even from the models -- until less than 24 hours before it's revealed. Decker said now the mad dash was on to find outfits for TV appearances that will come with the gig. (Her closet of swimsuits wasn't right for winter, she joked.)

As for Roddick? He's relieved the five-time SI Swimsuit model can check the cover-girl box and won't be as nervous next February when the next edition comes out.

Decker says she is an avid sports fan, and, as a teenager in North Carolina, ran hurdles for the track team, played soccer and participated in competitive cheerleading. She has no great diet or exercise secret, she said, other than to be active and eat sensibly.

"I still don't know the formula for the cover," she added. "It's luck, the perfect suit and perfect storm to get it."

Decker said, though, that because Sports Illustrated encourages a natural look -- less makeup, toned muscles, curvy shape -- it's easier to get a great photograph. "This celebrates the girls and their personalities. I think it's why they get such beautiful pictures."
Decker appeared on The Today Show on Tuesday morning. She tweeted "Just left The Today Show!! Meredith and Al were so nice!! I was so Nervous my lips started quivering when I was smiling on camera!! Hahaha"
WATCH:
Right after the cover reveal, the 22-year-old wife of Andy Roddick tweeted this photo: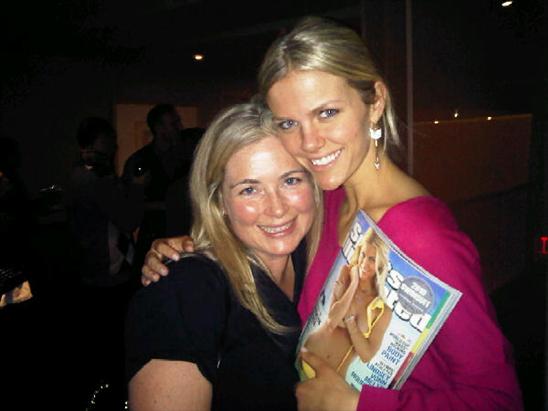 "Me w/ @MJ_Day one of the masterminds behind the issue (along with @darcie_517 ) After I had cried 3 times bc family flew in to surprise me!"
and "THANK YOU EVERYONE!!! I Wish I could respond to every single one of you but thank you so much for your AMAZINGLY sweet tweets!"
and "The issue is amazing, glowing, fun, the girls are happy.. it's not over-the-top, the girls and editors should be so proud! THANK YOU ALL!!!"
But, as late as Monday, Decker claimed to not know who the cover would be, tweeting "And a lot of people have been asking if we know who it is.. we really, I mean REALLY don't know!!"
Last May Decker blogged for the Huffington Post.
WATCH
the teaser that
posted:
Support HuffPost
A No-B.S. Guide To Life
Related
Popular in the Community