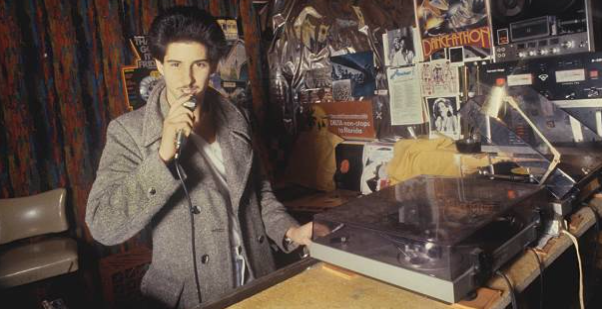 Today the address of 802 64th Street in Bay Ridge, Brooklyn, is the site of a commercial-use building that houses medical offices. While it appears nothing out of the ordinary at first look, the inconspicuous site in this working-class neighborhood is forever linked to a pop culture phenomenon from 40 years ago.
It was the former location of 2001 Odyssey, the disco club immortalized in 1977 blockbuster film Saturday Night Fever, which made John Travolta a superstar; and its accompanying soundtrack elevated the popularity of the Bee Gees. What seemed at first a small movie with no expectations, Saturday Night Fever became a huge success that brought disco from the underground to the mainstream. Its status as a pop culture staple was further confirmed when the movie was added to the National Film Registry of the Library of Congress in 2010 (To mark the 40th anniversary of the Saturday Night Fever album, Capitol/UMe recently released a super deluxe edition boxed set, containing the original soundtrack on CD and vinyl augmented by a collection of new remixes of the Bee Gees' hits, and a Blu-ray edition of the director's cut of the movie).
Brooklyn-raised Ralph D'Agostino knows how special the Saturday Night Fever era was for him. As a teenager, he had a front row seat to all what was happening at 802 64th Street in 1977. Under his professional moniker of 'Ralphie Dee,' D'Agostino was the original deejay at 2001 Odyssey during the height of the Fever era of disco and polyester suits. He not only spun the records that the locals boogied down to, but he also took part in the movie's production as an extra.
"Who'd ever thought that we'd be talking about this 40 years after," he says today. "That's the crazy thing. If somebody told me in 1978, 'You know what, Ralph? Forty years from now, disco music is still relevant.' I'd be like, 'You're definitely on drugs.'"
Growing up Gravesend, Brooklyn, D'Agostino's fascination with music goes back to his childhood when he, like millions of other Americans, saw the Beatles on television perform on The Ed Sullivan Show in 1964. Not only did he listen to the pop music of the time, but D'Agostino also took up the drums. "Music wasn't everything in my life," he says. "But it was the soundtrack of my life. It was always there. I knew that I wanted to make music part of my life."
Into his adolescence, D'Agostino's love for music led him to make 8-track custom mix tapes by using two turntables, a microphone mixer, and a reel-to-reel machine. With the money he earned by working at a restaurant, D'Agostino purchased records at the Crazy Eddie's electronics store on Kings Highway. "What I started to do first was to mimic where the guy who made the tape started the next song," he recalls, "so I can do it the same way. Back then there were no headphones, there was no beats-per-minute. It was just one song faded out and the next song started. Now I had a feel for what was going on."
The turning point for D'Agostino occurred during his freshman year in high school when a friend's brother encouraged him to play his records at a bar on Coney Island Avenue called the Drift Inn. "There was a DJ booth," D'Agostino recalls of walking into the place, "and I was like, 'What the heck? That's the control center of everything!' I didn't know how to turn this thing on. So my friend's brother came in and helped me out. By the time 9 o'clock came, I was already set."
By 1976, D'Agostino's deejay career was taking off at the Drift Inn where he worked for $25 a night. Among the songs on his playlist at the time included Carol Douglas' "Midnight Love Affair"; Donna Summer's "Spring Affair"; Silver Convention's "Fly, Robin, Fly"; and Tavares' "Heaven Must Be Missing an Angel." "I'm not only the deejay in this place," D'Agostino says, "but there were girls in there. I was 14 going on 15, and I'm like, 'This can't be freaking happening. I'm in freaking heaven. I'm killing two birds with one stone.' Here I am playing in this place and now all these older girls go, 'Hi! 'Oh, isn't he cute?'"
But the biggest break for D'Agostino happened as the result of a wedding. A cousin of his was getting married on a Saturday, so D'Agostino took the night off from the Drift Inn to attend the event. After the wedding, he and another person were looking for something to do. "I'm in the bridal party at my cousin's wedding wearing a blue crushed velvet tuxedo," he recalls. "My cousin's younger brother turned to me, 'Let's go out.' 'Where you wanna go?' 'There are some places in Bay Ridge.' 'Where?' 'There's this club, 2001, in Bay Ridge.' 'Okay, let's go.'"
The two arrived at 2001 Odyssey, located on Eighth Avenue and 64th Street, at a time when the area was predominantly Italian and Norwegian. Before it became a disco, the Odyssey was previously a nightclub called Club 802. "I remember looking at the place. There were other people there and I noticed that all the guys wore three piece suits," D'Agostino remembers of his first visit to 2001 Odyssey. "I walked into the room where the dance floor was. 'Wow, this is a real club! This is freaking cool.'"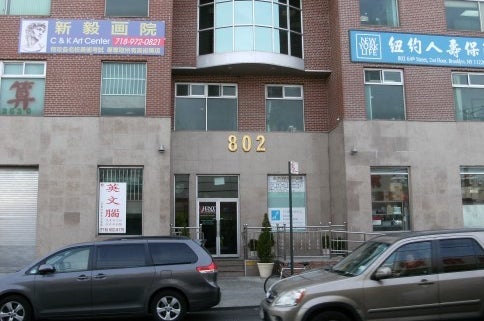 The club's 'sci-fi' look drew inspiration from the Stanley Kubrick classic film 2001: A Space Odyssey. "They lined the whole club with tinfoil...and they would hang them all over the club," says D'Agostino. "These bouncers wore these Star Trek shirts. It's so hysterical, the bartenders wore them, the waitresses wore them. The way the lighting was set, you could make it look good as long as it was dark. The moment you turn up the lights, it looked terrible. Christmas lights! If you watch the film, you could see the lights flickering back and forth."
When he walked into 2001 Odyssey, D'Agostino recognized a guy named Mike, the club's deejay, who also went to the same high school as D'Agostino. Mike later introduced him to Chuck Rusniak, the owner's son responsible for the transformation of Club 802 into a disco. Both Chuck and D'Agostino hit it off. "He goes, 'You should come by here, the club is open on certain nights," he remembers Rusniak saying to him. "I left and it was a pretty cool experience."
D'Agostino later returned to the Odyssey after he got another night off from his Drift Inn gig. When he arrived at Odyssey, he saw Mike abruptly quit on the spot after a scuffle with someone who was apparently bothering Mike's girlfriend. "It was during the night or the next day when Chuck said, 'Hey listen, how would you like to work here?" says D'Agostino of an offer being made to him. "'You open and close for me, we'll pay you.' [I was like,] 'Wait a minute. Now I'm getting a chance to do what I'm doing in a huge club?' It's a no-brainer for me."
D'Agostino hadn't gotten fully acclimated with his new deejay job at the Odyssey because the club was shutting down for a few weeks due to the filming of a movie there under the working title of Saturday Night. The movie's story was inspired by a 1976 New York magazine article by British journalist Nik Cohn, "Tribal Rites of the New Saturday Night," about the disco scene in Bay Ridge. D'Agostino never even heard of the film's star John Travolta, who was hot off the popularity of his TV sitcom Welcome Back Kotter," until he saw a copy of TV Guide at home. "My little brother had a lunchbox that said 'Sweathogs.' I was like, 'Okay, I get this.'"
On the first night of filming, D'Agostino took the N subway train and then walked over to the club where he saw police cars and barricades and other vehicles in the vicinity. He witnessed the filming of a scene in which Tony Manero (played by Travolta) and his pals get out of their car and enter the club saying "We're the Faces." "They did that for six or seven times and I couldn't get into the club because they wouldn't let me in there," recalls D'Agostino. "They thought I was some idiot trying to bother people. I was like, 'No, I'm here to see Chuck.' So I just sat there and watched. I was like, 'Wow, this is a freaking movie!' When I finally got in there, the place was all wires and cameras. I remember walking into the main dance floor area covered with all this equipment."
D'Agostino also saw the shooting of another scene: the aftermath of the dance contest involving Tony and his partner/romantic interest Stephanie (portrayed by Karen Gorney). "They were doing a scene when he's walking out and he's goes, 'This place is a shit hole!' He and Stephanie walk out of the main room up the stairs. The camera was positioned at the top of the stairs looking down."
Some time after rehearsals, Chuck Rusniak introduced D'Agostino to Travolta, who was having makeup applied on his face. "He looked at me and said, 'Hey, how are you doing?'" D'Agostino remembers of the actor. "'They shaved his hair off. For the movie, he had to lose all of his [long and thick] Welcome Back Kotter hair. He goes, 'Yeah, It's for the part and everything.' He then says, 'Listen, it sounds like you know. If you hear me doing any dialog and it's off, please let me know.' I'm like, 'Serious?'"
D'Agostino was not only an observer but a film extra as well. One of the directors told him to stand at a spot next to a female extra at the club with his hand placed against a wall. Says D'Agostino: "He said to the girl, 'I want you to get very close to him,' and then turned to me, 'And you're talking to her. When John walks by you, he's going to brush by you. All I want you to do is look toward your left and look back at the girl's face....Okay, great! Action! Boom!' They did it about 10 times. I said to myself, 'I'm going to be in the freaking movie.' Wow!'"
Another surprise for D'Agostino happened off camera when Rusniak brought him to the club's DJ booth, as the stainless-steel dance floor was empty. "I hadn't notice that they put in a lighted dance floor [for the movie]," says D'Agostino. "I didn't notice it because it was 'off.' He brings me up to the DJ booth and I see that they built an extension where the turntables were, and that's where they put the controllers. Chuck goes 'click,' and I'm like, 'Oh my God. What the hell?' I've never seen lights like these before. That was the first of its kind multicolored dance floor."
D'Agostino was at the Odyssey for the filming of a scene that would later feature the Bee Gees' song "More Than a Woman" in the final cut. "They were calling for extras," says D'Agostino, "and they were doing the end scene of that "More than a Woman" thing. A guy tells me to stand by the bar and walk towards the door like you're looking. In those scenes, there was never more than 40 extras in the place all at one time, but they made it look crowded."
After the filming at the Odyssey was over, Ralphie Dee started his deejay work proper at the club. Sometime in October of 1977, he received a package sent to the club containing copies of the soundtrack album for the upcoming film, now called Saturday Night Fever. "I was thinking, 'Why did they change the name of the movie?'" he says. "I'm looking at the songs [on the the record]. 'Okay, I know the Bee Gees, the Trammps, Tavares, okay. But what's this "Stayin' Alive?" "Night Fever?" Who's Yvonne Elliman? "Night at Disco Mountain?" What the hell is this?'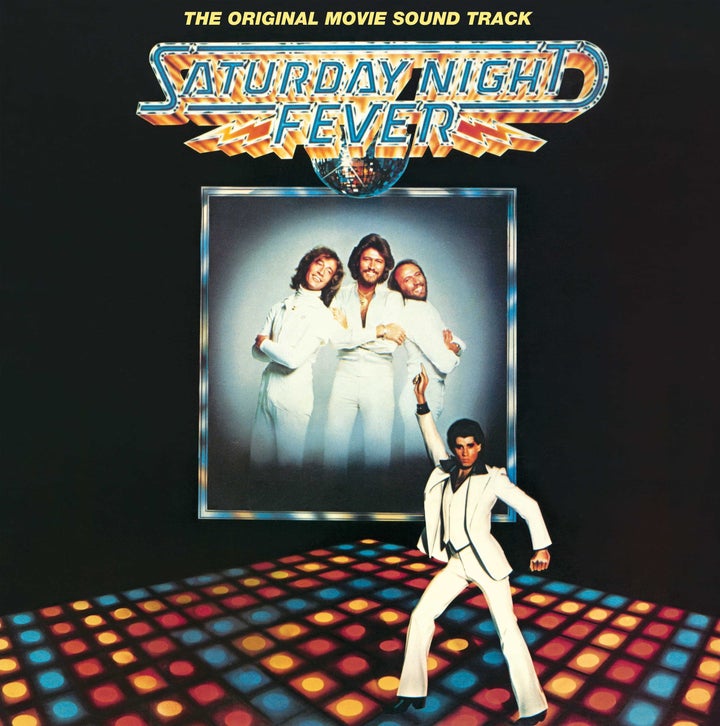 "Chuck gave me two copies, he took two copies," he continues. "At the beginning of the night, before people were at the Odyssey, we started playing it since this is going to be a movie. Who knew if it's going to get to the theaters." (D'Agostino wasn't the only one who questioned the film's potential for success; as Alice Echols wrote in her 2011 book, Hot Stuff: "Even the Bay Ridge locals were dubious about the movie's commercial prospects").
The movie finally premiered in December 1977, at Brooklyn's Oceana Theater, followed by a party at 2001 Odyssey. Unfortunately for D'Agostino, he wasn't able to attend the premiere because he was obligated to work at the club for the after-party. To him, that night was a turning point when he saw the amount of media covering the event; it was when he realized that Saturday Night Fever wasn't just a small-time movie. "The next thing I know, the following Friday night, everything changed," he says. "I would get to that club at 8 o'clock and there was a line around the freaking corner. That place was never like that [except for when the Trammps would play there]. I never seen anything like it. Nobody had any idea what that movie was gonna do."
Buoyed by the mammoth popularity of the film and the soundtrack album, 2001 Odyssey was one of the hottest clubs in New York City outside of the relatively-new Studio 54 in Manhattan. There were times when the club would be filled to overcapacity, prompting visits from the fire department, according to D'Agostino, who was only about 16 years old when all of this was happening. "All of a sudden, I'm a freaking superstar," he says. "People are calling me up, 'Can you get me in?' That was an arrow to the brain, that this was going to be a huge. I couldn't even tell you the euphoria. It was being at the right place at the right time."
D'Agostino spun dance music that was both mainstream and under-the-radar—among the songs he played at Odyssey included War's "Galaxy"; Heatwave's "The Groove Line"; Donna Summer's "Last Dance"; and Voyage's "From East to West." But even at the height of disco, D'Agostino also saw the writing on the wall, as disco was everywhere in the culture. "It was totally overdone, it was a blur," he admits. "What I played was all club music. When "Boogie Oogie Oogie" [a number one hit by A Taste of Honey] first came out, I played it. But then after a while, I refrained from playing it because they were playing it on the radio. It just took the edginess off. It was 'disco this,' 'disco that,' 'disco haircuts.' I started to see the commercialization of it."
By 1980 the popularity of Odyssey, and disco itself, diminished significantly due to the infamous 'Disco Sucks' backlash. "It wasn't cool to go to Odyssey anymore," D'Agostino says. "The luster of it wore off, other clubs had opened up, and people started to go to those places. 'Disco Sucks' came down with a bang. It was really, really bad." 2001 Odyssey later turned into another club called Spectrum before finally shutting down in 2005. But that didn't end D'Agostino's deejaying career, as he moved on to other local clubs such as Blossoms in Staten Island, and Pastels in Brooklyn. "I had to adapt," he says. "I always got jobs at places because of where I worked, and people knew me. 'Well, if Ralphie played at Odyssey, he's gonna bring the people to come see him at my place.' So that's how it all worked."
Then D'Agostino got involved into music production, which led to a second successful period for him--this time in Europe where he worked during the house/techno/rave music scenes of the '90s. "I had a hit in that era," he recalls. "It was a worldwide hit everywhere except in the U.S. They would fly me over to Europe. I played there from 1990 to 1999. The Ralphie Dee that these people [overseas] knew me from had no idea it was the same Ralphie Dee from 2001 [Odyssey]. They were so far apart, two separate worlds. They never asked, I never told them."
Things came full circle to D'Agostino around 1997 when disco entered a period of resurgence and appreciation, a contrast to the '80s when the genre was ostracized in America. Since then D'Agostino has deejayed at disco reunion shows tied to the milestone anniversaries of Saturday Night Fever. This past summer, he took part in a 40th anniversary concert celebration for the movie at Coney Island that included the Trammps, Tavares, and Yvonne Elliman, the recording artists featured on the original soundtrack album. The audience may have gotten older and left their fly away collars and bell bottomed pants in the closet, but their enthusiasm for the old disco hits hasn't wavered.
"People would say to me, 'You were the first guy to ever play that song,'" says D'Agostino. "'I remember meeting my wife when you played this song.' 'The first time I went to the Odyssey dance floor was when I met my wife and married her.' I get that stuff all the time. It's just really, really weird."
Now semi-retired, D'Agostino quips that if he ever wrote a memoir, it would be called Twice in a Lifetime, based on his career peaks during the '70s and '90s. "It was a great experience," he says. "I was able to do things that people had never done. I've been to places...it's great. I'm very happy where I am in my life. I'm very grateful."