Jay-Z might be theface of the Brooklyn Nets, but it's going to be the team's cheerleaders that get the fans pumped up every home game.
With that said, the dance team got an edgy, urban makeover, ditching the red, white and blue mini-dresses they wore in New Jersey.
The strictly black-and-white outfits -- which include a jumpsuit, neoprene scuba blazer with sequin leggings, a cropped warm-up jacket and painted sequin leggings -- look like something out of a 90s video (see: "Anything" by SWV).
"For these costumes, we needed things that these women can dance and move in, but we wanted to bring in street elements. We needed to find that bridge of street fashion that can actually work on the court," said Dalrymple.
Either way, the Brooklynettes are bound to make a big impression when they hit the hardwood next month during the start of the Nets preseason -- Dalrymple knows a thing or two about creating memorable fashion moments. The 46-year-old designer has worked with famed fashion stylist Patricia Field on both "Sex and the City" and "The Devil Wears Prada." Plus, he's the man behind Britney Spears' famous bedazzled nude performance outfit at the 2000 MTV Music Awards.
The jailhouse stripes, leather-esque fabric and "Brooklyn" emblazed boots make these ladies look like they could definitely rough up the other NBA cheer squads -- but let's just skip the battling and stick with booty-shaking at halftime.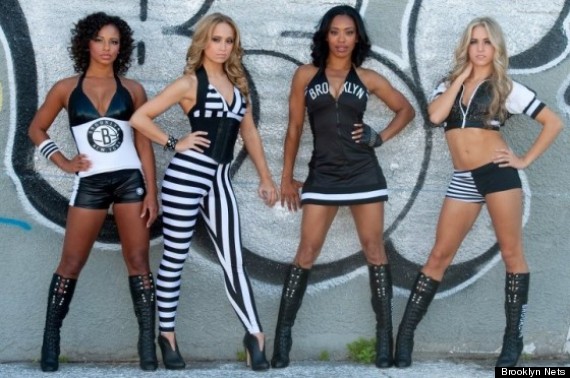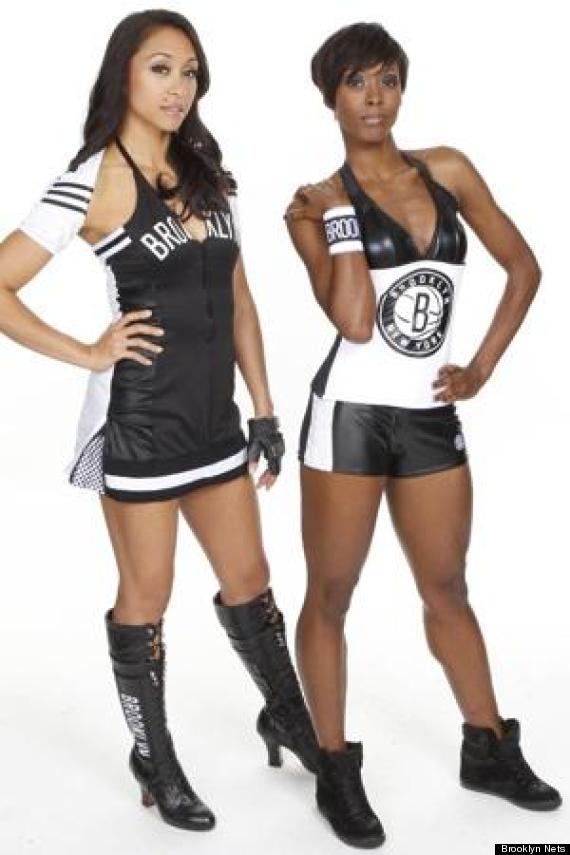 Check out the old New Jersey Nets dancer outfits--and more sexy NBA cheerleader uniforms in the slideshow below.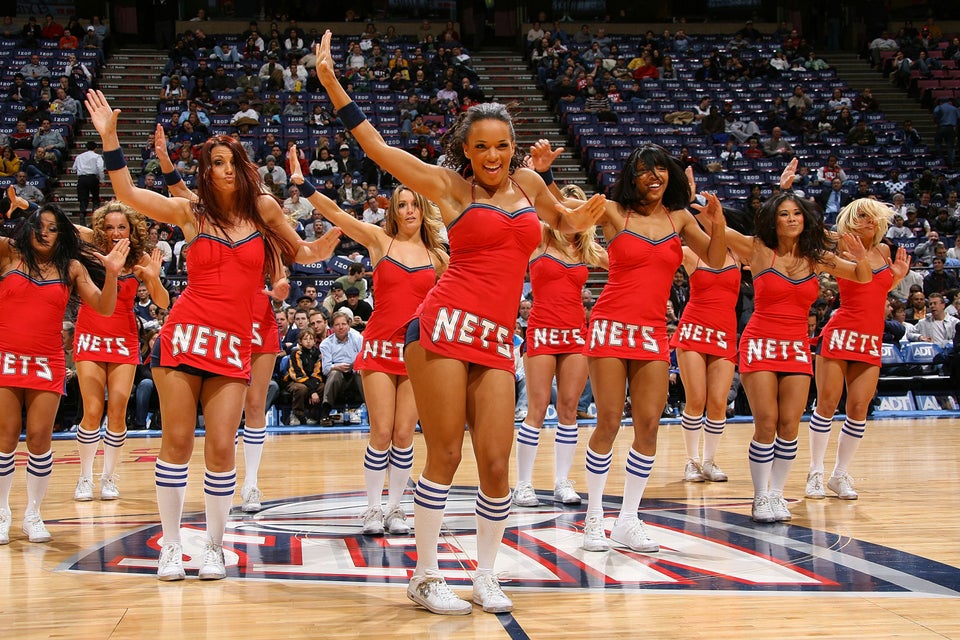 Sexy NBA Cheerleader Uniforms
Popular in the Community