Remember the quaint old days when sports teams would give away items such as T-shirts, hats or plush toys? That's so early-21st century.
The Brooklyn Nets are now offering free tattoos -- the permanent kind -- that allow fans to show their loyalty to the NBA team forever.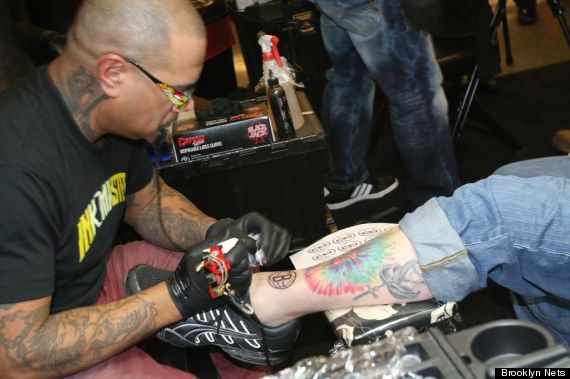 The Nets believe they are the only NBA team to give away real tattoos, a spokesman told The Huffington Post. "The [Memphis] Grizzlies offered fake ones," he said.
The complimentary tattooing was happening at Barclays Center Monday night when the Nets hosted the Chicago Bulls and, word got around.
The team began the service on Feb. 12 and plans two more Monday sessions, March 10 and March 17, the spokesman said. The tattooing is available to as many fans as can be accommodated from the time the arena doors open to the end of the game. (The first few in line are chosen in a drawing.)
Here is a design option: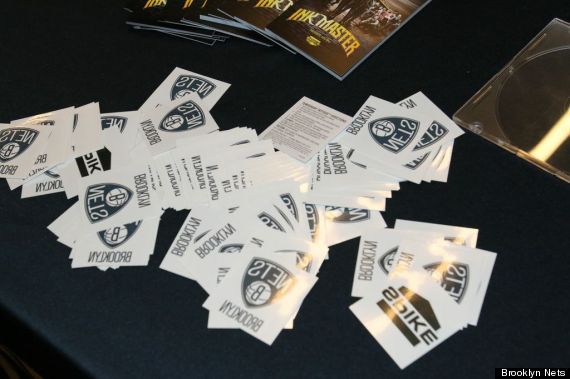 Recipients must be 18 years or older and sign a waiver. And, not to put too fine a point on it, they should be really, really dedicated Nets fans.

Popular in the Community