Cheese plates! Craft beer! Local artwork! This is what your newest boozy Starbucks looks like, Williamsburg.
On Wednesday, August 19, the Williamsburg, Brooklyn Starbucks location will begin serving the coffee chain's "evening menu," which will add some wine, beer and dinner treats to the neighborhood joint.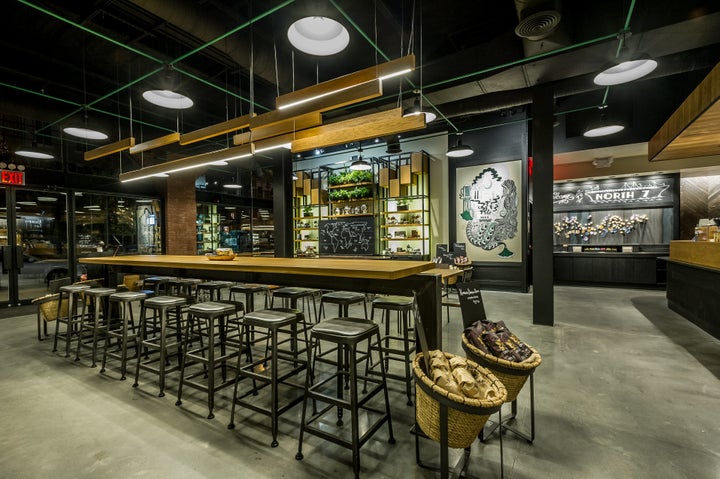 The Starbucks evening menu includes items like spinach artichoke dip, meatballs, chicken skewers, bacon-wrapped dates and cheese plates (see the full menu here).
Red, white and a sparkling wines are also available, alongside a local Brooklyn craft beer. All alcohol beverages range in price from $6 to $15. Service begins around 4 p.m.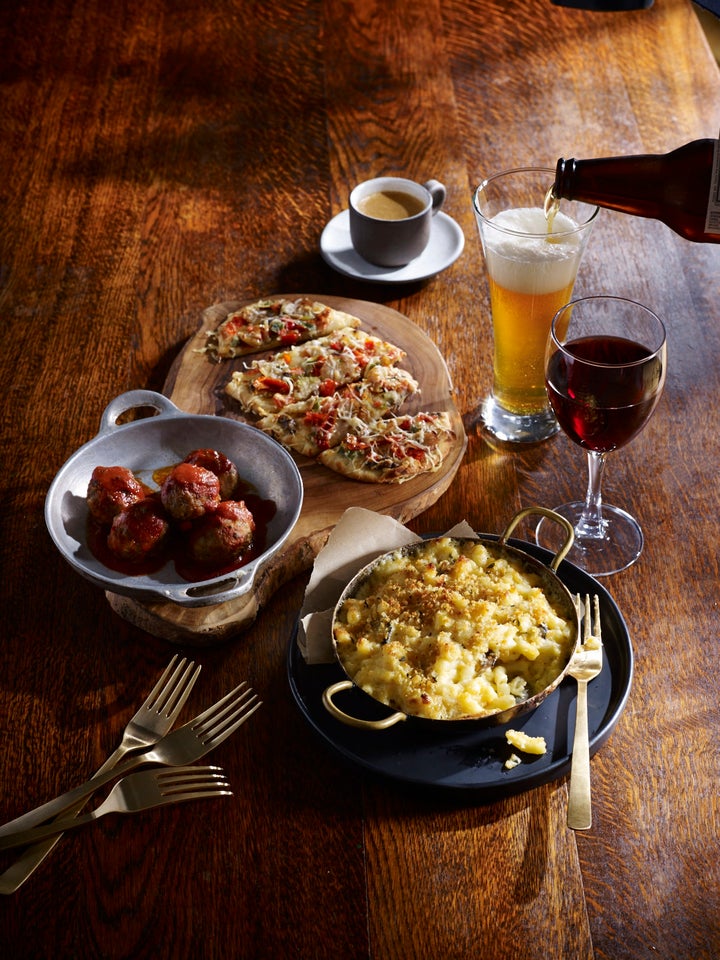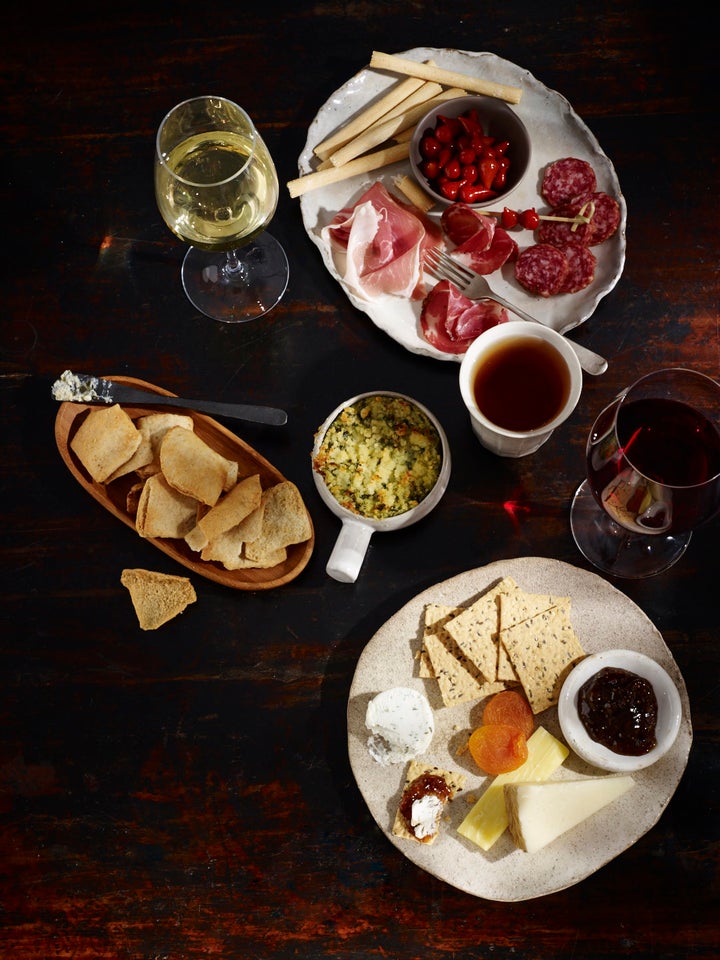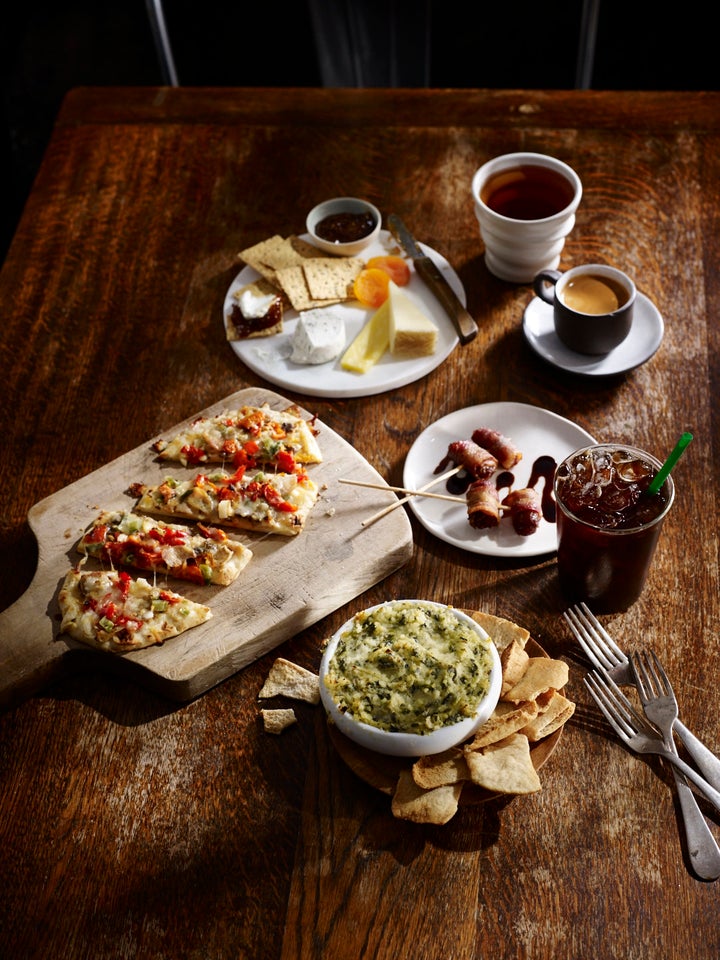 Scroll below to see more photos from The Huffington Post's tour of the Brooklyn Starbuck's evening menu.
White wine served with a tapas-style snack on top to make it easier to carry: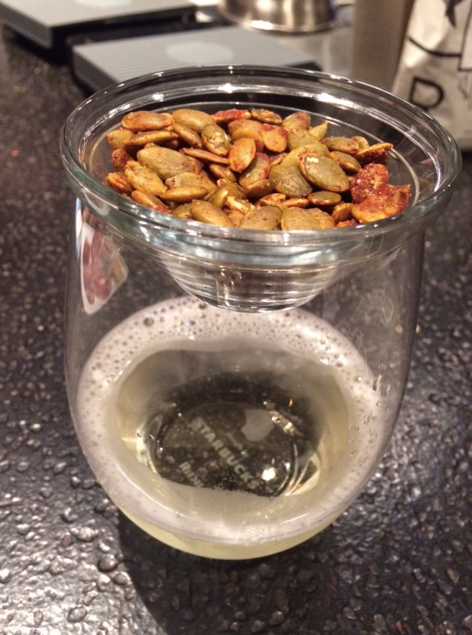 A little tray of appetizers, called the "Salumi plate" with the Starbucks evening menu: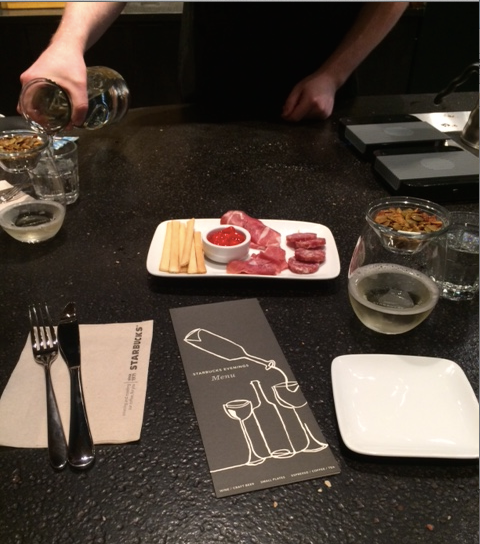 Truffle mac n' cheese with red wine and artichoke flatbread in the background: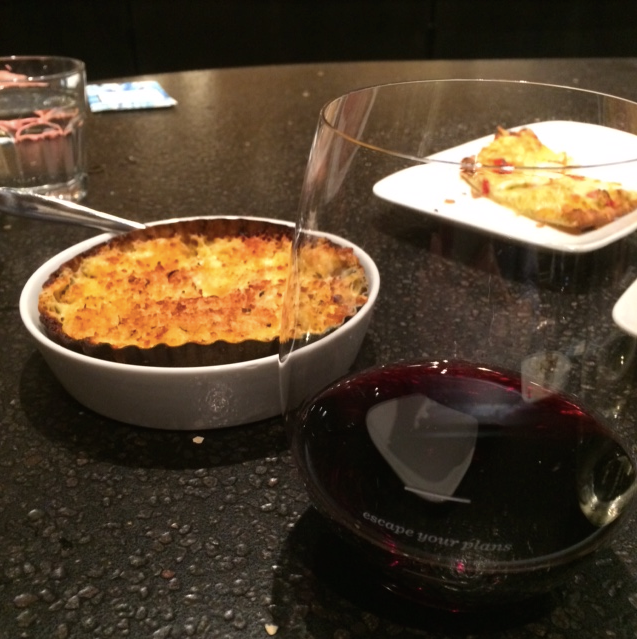 A local Brooklyn beer with bacon-wrapped dates and an artichoke and goat cheese flatbread in the background: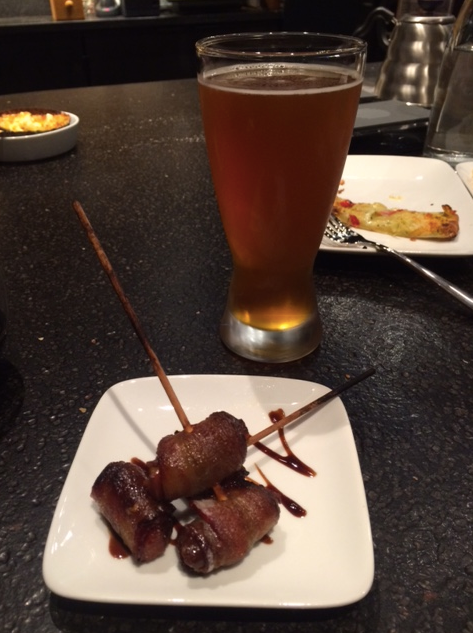 Dessert treats with oscato: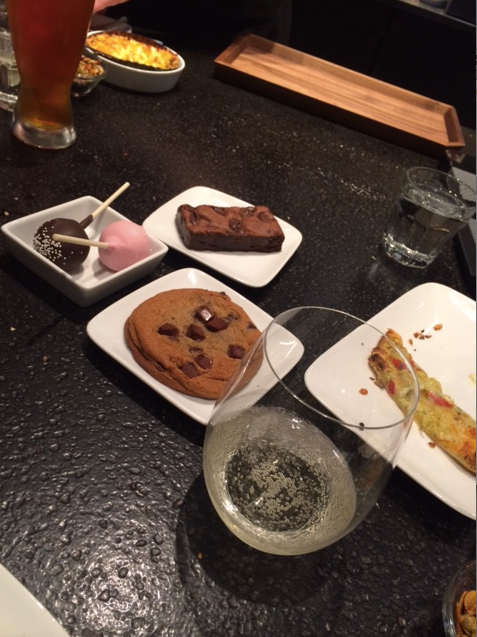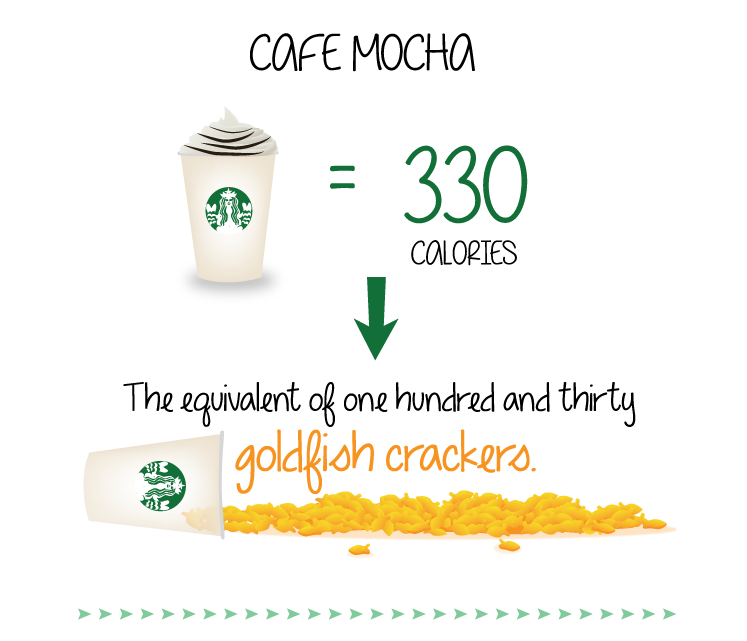 How Many Calories In Starbucks?