After "Brooklyn Nine-Nine" took home Golden Globes for Best TV Comedy and Best Actor in a TV Comedy, fans of more popular shows were confused as to the origin of Fox's sleeper hit and whether the Foreign Press was actually just making an ironic joke about Andy Samberg's ability to act.
As it happens, "Brooklyn Nine-Nine" is actually pretty good. Not only does it have an excellent (and diverse!) ensemble cast, but it subverts stereotypes, while delivering the kind of silliness and absurdity that perhaps only "30 Rock" has executed so well. Arguably, the show is still finding it's footing, so before the entire world starts watching without you, we have some convincing to do. Here are nine reasons you need to watch "Brooklyn Nine-Nine."
It's not "The Andy Samberg Show."
He needed to win a spherical statue for us to realize this, but Andy Samberg can actually act! Okay, "Hot Rod" was pretty funny, but he's definitely known to be a bit frenetic with the propensity to be, like, really annoying. "Brooklyn Nine-Nine" works well with Samberg's patent antics, however, because his schtick is well-balanced by the excellent ensemble cast, and particularly the deadpan humor from new captain Ray Holt (Andre Braugher).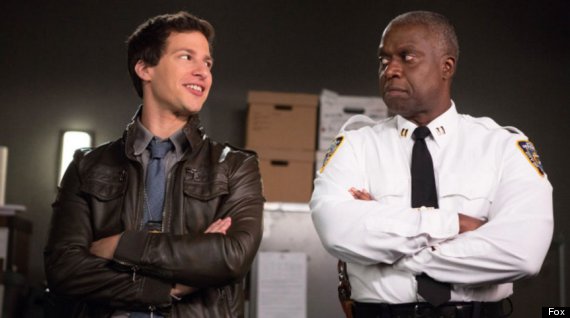 Captain Ray Holt (Andre Braugher) is perhaps the most nuanced gay man on television.
The strongest dynamic in the show is the tough-love power-struggle between Detective Jake Peralta (Samberg) and Captain Ray Holt. As is soon revealed in the pilot, Holt is gay, but his sexuality provides depth to his character rather than defining him. He has struggled to earn his current place on the force, but his hard work makes him a moral force that refuses to take any crap. He delivers matter-of-fact lines reminiscent of a hard-ass Ron Swanson. His subversion of both the tough chief and gay male stereotypes is hilariously juxtaposed with the straight and overtly feminine Sergeant Terry Jeffords (Terry Crews), who cries over a plastic dollhouse less than three episodes into Season 1.
"Nine-Nine" has flashbacks like "30 Rock" and "Scrubs."
Well-executed flashbacks make for interesting pacing and revelatory character development. Cuts to the characters' pasts in "Nine-Nine" are goofy like on "Scrubs," but also provide depth like on "30 Rock." They alter the often formulaic structure of both office comedies and cop shows, serving to enhance the absurdity which provides a tonal undercurrent for the entire show.
The ensemble cast has some serious chemistry ...
Arguably, the female characters can feel a bit one-note, but that may be because the show primarily focuses on Peralta and Holt. Overall, the mix of personalities and backgrounds provides for a compelling group dynamic that renders the situational humor multi-dimensional. There is Boyle (Joe Lo Truglio), a hapless, endearing people-pleaser; Santiago (Melissa Fumero), a type-A, self-serious workaholic; and Gina (Chelsea Peretti), the definition of a wild card. "Nine-Nine" rivals the combined strengths of "Community" and "Parks and Recreation" in an interesting, non-repetitive manner.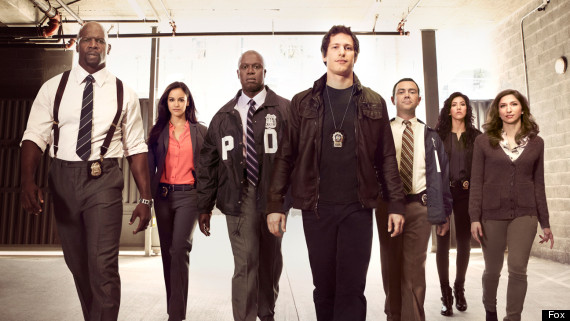 ... which impressively handles race and gender.
Cliche race and gender jokes should be so tired by now, but they are (unfortunately) fairly common on most prime time comedies and a staple on others (see "Two Broke Girls"). In favor of unfunny and offensive cliches, "Nine-Nine" opts for complex jokes that deal with both race and gender in a sensitive but biting manner.
Chelsea Peretti has emerged in her full comedy glory ...
Chelsea Peretti is no fly on the wall (she's written for "Parks And Recreation," "The Sarah Silverman Program" and "Saturday Night Live"), but she's just emerged like a really hilarious butterfly in her role as Gina Linetti on "Brooklyn Nine Nine." Through a careful mix of seemingly effortless comedic timing and just general weirdness, Peretti takes quirky to a level of absurdity that gives Zooey Deschanel some serious competition in the wacky lady landscape.
Carefully placed call backs make the show meta, without being too insider baseball.
In just twelve episodes, the "Nine-Nine" has already crafted some recognizable inside jokes, but they're not alienating to first-time watchers. Most warrant a half-laugh on first telling, but become fully hilarious when peppered throughout an episode. By the end of season two, it will be a multidimensional commentary on itself in addition to the present brand of humor.
Unabashed goofiness is countered with the nuanced moral seriousness that makes cop genre comedies work.
There are some aspects of "Nine-Nine" that are just plain silly. For example, in episode two, a tagger is painting dicks on the side of cop cars and "genitalia-man" is used as a pun for "gentleman." But before your eyes have time to roll back in your skull, there is the major emotional reward in watching Peralta realize the perp is the deputy commissioner's son, eventually arresting him anyway because it's the right thing to do. The juxtaposition of absurdity ruled by ethics, makes silly seriousness work where other cop genre comedies, like "Barney Miller" and Police Squad," have failed.
Seriously, everyone is going to start watching soon.
"Brooklyn Nine-Nine" can almost definitely expect a second season surge experienced by "The Office." And unlike "Parks And Recreation," Season 1 of "Nine-Nine" is already good.
Related
Before You Go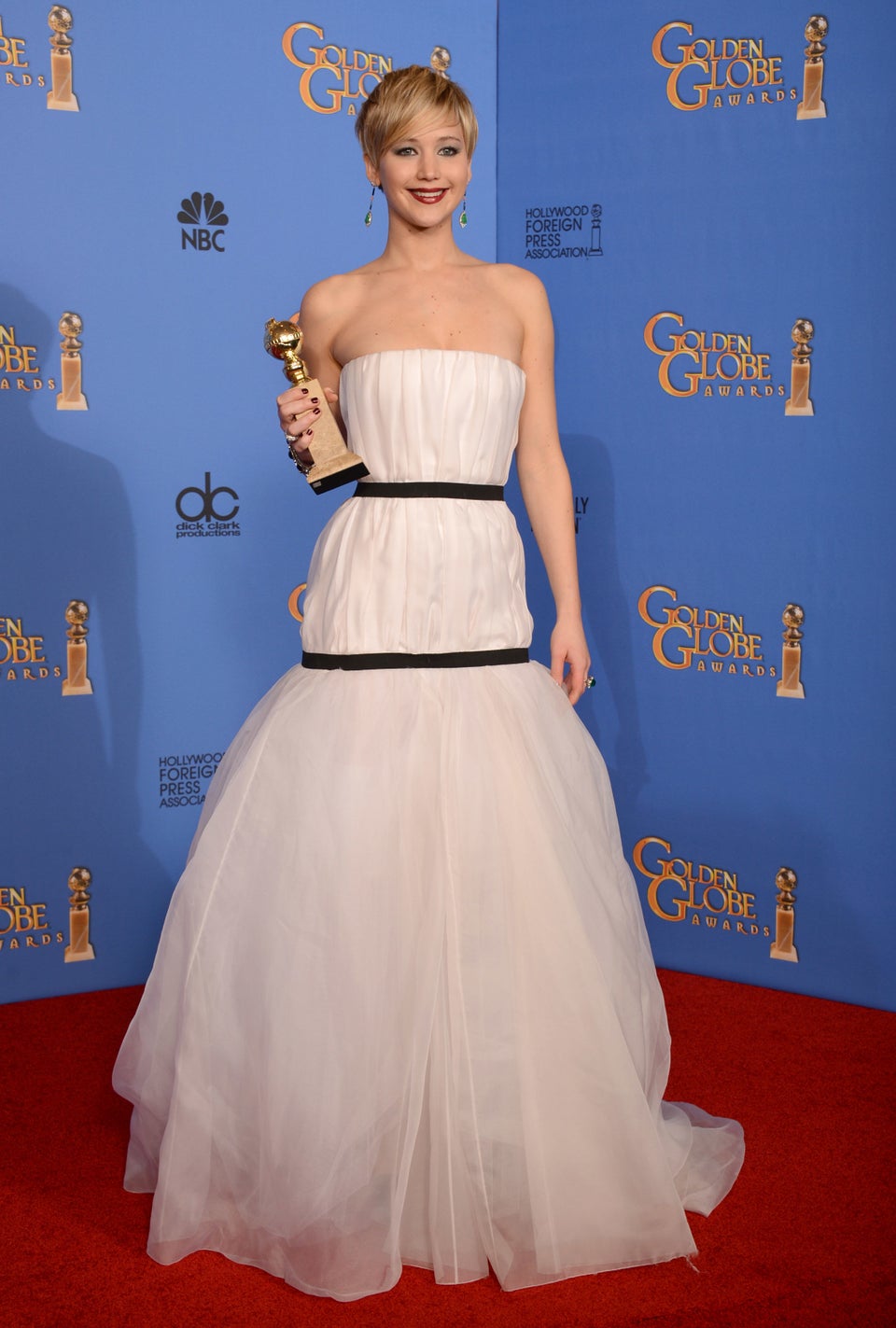 Golden Globes MAIN gallery
Popular in the Community