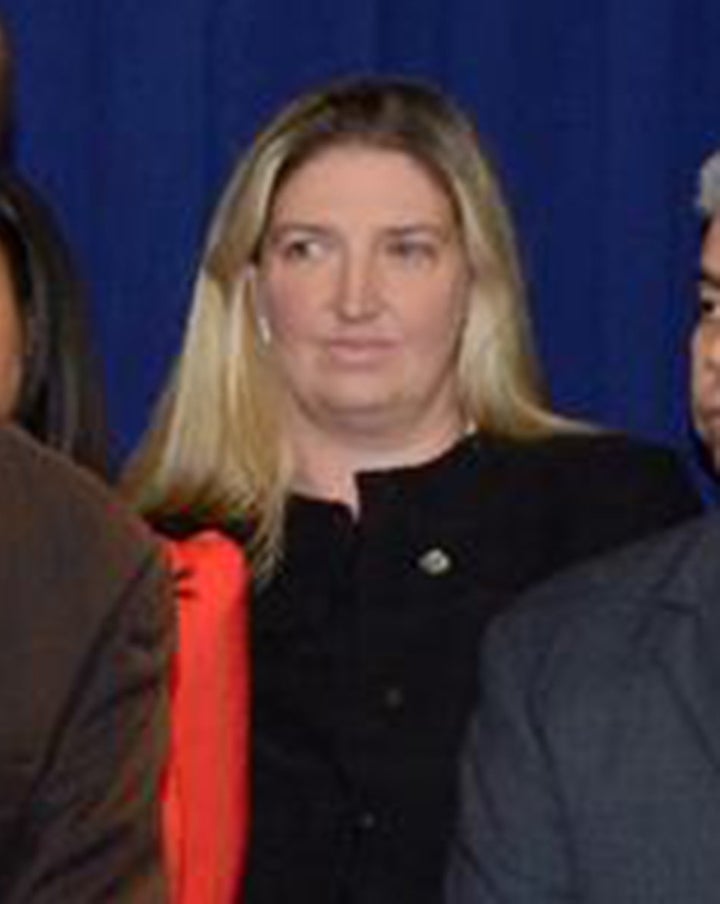 A former high-ranking New York City prosecutor has been indicted on federal charges of forging court documents to illegally wiretap a married police detective she wanted to romance. 
Tara Lenich, a former supervisory assistant district attorney with the Brooklyn District Attorney's Office, was charged with two counts of illegal interception of communications in an indictment unsealed Monday, according to the Justice Department.
Authorities said Lenich forged the signatures of several judges so she could get wiretaps placed on cellphones belonging to the NYPD narcotics detective and a married prosecutor in her office, who Lenich suspected were having an affair. 
"Tara Lenich violated her duty to the public when she engaged in a long-running scheme to forge judicial documents in order to illegally wiretap telephones," Bridget M. Rohde, acting U.S. attorney for the Eastern District of New York, said in a Monday press release.
According to The New York Daily News, Lenich and the narcotics detective had worked together for 11 years, and Lenich regarded him as a love interest. She reportedly feared the detective was romantically involved with her co-worker. It's unclear whether the affair was fantasy or reality, the Daily News reported.
The fraudulent judicial orders allowed Lenich to intercept communications on the two cellphones from June 2015 to November 2016, authorities said. Lenich also was accused of forging search warrants to obtain text messages on the phones.
When subordinates questioned Lenich about the wiretaps, she claimed she was working with the Internal Affairs Bureau, the Daily News reported, citing anonymous sources. At the time, Lenich was a deputy chief in the Violent Criminal Enterprises Bureau.
The ruse unraveled when a staffer reviewing the wiretap paperwork recognized the cellphone number of a co-worker. Authorities searched Lenich's computer and said they discovered nearly two dozen forged documents.
Lenich was fired last year after she was arrested on state charges involving forgery and eavesdropping. The federal counts replace the state charges, officials said.
If convicted, Lenich could be punished with up to five years' imprisonment on each count.
David Lohr covers crime and missing persons. Tips? Feedback? Send an email or follow him on Twitter. 
Calling all HuffPost superfans!
Sign up for membership to become a founding member and help shape HuffPost's next chapter
BEFORE YOU GO