At 36, the altruistically-minded fashionista Fernando Valencia is every inch the consummate New Yorker: Well-dressed for both comfort and style, passionate about his work and transmitting a palpable sense of energy and excitement about his pet project, in this case, a new charity he's forming called Hair With Purpose, which aims to help homeless LGBT youth in his hometown, Ecuador's largest city, Guayaquil on the Pacific coast.
A hair stylist with his own studio in Brooklyn, Fernando spends days making women feel beautiful, much as he did back in Guayaquil. As a child, he helped his mother, who worked as a seamstress, to make dresses for his sisters and neighborhood women on an old foot-pedal sewing machine. Fascinated with fashion and beauty pageants, he would dress his sisters in mock-ups of the gowns worn by Las Bellezas, like the current Miss. Ecuador. "I was obsessed!" he laughs.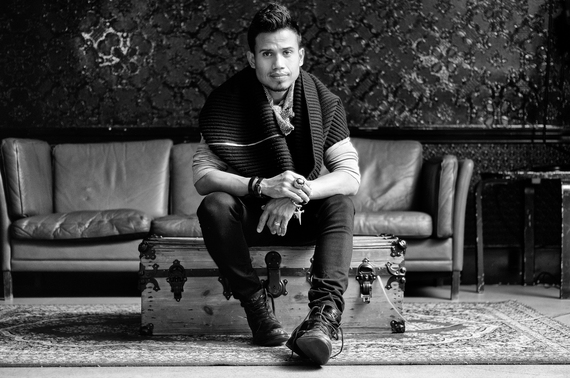 With areas of deeply entrenched poverty and the aggressive machismo of the culture, life in Guayaquil required hefty doses of fantasy, especially for a flamboyant boy like Fernando. "I remember walking home from getting fresh water, carrying a big container and wearing my little shorts and t-shirt, and passing by the older boys playing ball. They would whistle at me like I was a girl, but then they would beat you up."
He remembers his uncle, an attorney and gay activist who died of AIDS in the late 1990s saying to him as a teenager, "You have to be strong because life is going to be very difficult for you." Fernando's last name, Valencia, means valor, and refers to the honor accorded to Roman soldiers coming back from wars. Having made his way to New York in 2001 and found comfort and strength to manage the darkness of some of his past in his 12-year partnership with his boyfriend, an artist, and established his thriving business, Fernando has now turned his attention to honoring his own survivorship by trying to help others.
Engaging the help of friends like Crystal Nieves, a business student who is acting as Hair With Purpose's Marketing Director, he's hoping to create a nonprofit that will support young people who have found themselves in desperate straits after coming to the big city to make their lives as openly-gay and transgendered people. "He has an amazing energy and passion," says Nieves, "And people can't help but respond to that."
Hair With Purpose seeks to raise funds through donations, hopefully solicited from the fashion industry, but also from innovative projects like the sale of fashion headbands made by women craftspeople in a fairtrade collaboration with a business in Venezuela run by a woman he met at a tradeshow here in New York.
DryBar, a fast-growing chain of salons specializing in blowouts and fine beauty products, has offered to help by eventually selling the headbands in all of their 34 locations. On May 16, the Tribeca location will be hosting a fundraising party for Hair With Purpose Project from 9 p.m. to Midnight at 180 West Broadway.
"I hope that together, we can help young people live safe lives," says Fernando, himself a powerful example of resiliency and the positive force of creativity.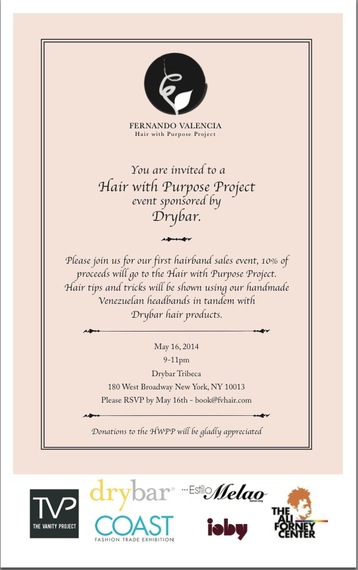 REAL LIFE. REAL NEWS. REAL VOICES.
Help us tell more of the stories that matter from voices that too often remain unheard.