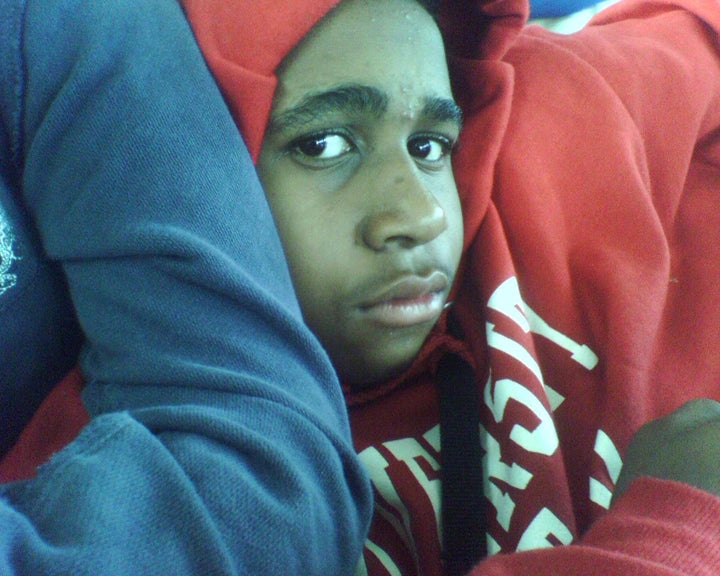 In 2016, before he passed away, the late Brooklyn District Attorney, Ken Thompson, said that wrongful convictions in Brooklyn were a result of the "systemic failures" of judges, prosecutors and even defense attorneys. Thompson was referring to a string of convictions that his office had reviewed and overturned – some the result of disgraced cop Louis Scarcella. Thompson's point was that no single cop contributes to wrongful convictions.
He was right, of course. But it appears that his office may be continuing in that legacy.
Last month, Thompson's successor, Eric Gonzalez, scored a conviction against a young Brooklyn man, Ronnie Williams, and another young man for attempted murder, among other charges. Lacking any strong physical evidence (no guns were ever found), the trial of four young men for the 2015 shooting in Red Hook which injured four people, including Special Houston, who tragically lost her pregnancy, hinged on witness testimonies, social media, tapped phone calls and the insinuation that they were all involved a gang feud between the Red Hook and Gowanus Houses.
While two of the four men accused were acquitted, Williams, 25, and the other young man, 21-year old Marquise Fredericks, were not. Both were hit with 100 years in prison earlier this week – 25 years for each person shot. Brooklyn Judge Vincent Del Giudice, one of the most zealous sentencing judges in the city (who helped make Brooklyn's gun court one of the most aggressive in the city) handed down the sentences in front of a packed courtroom.
Williams' case follows in the same patterns of other "gang" conspiracy cases across the city that have come via larger, militarized raids, oftentimes with federal involvement. Most accused are young Black men and much of the evidence is based on Facebook pictures which suggest associations that loosely tie them together. Though Williams wasn't swept up in a big raid, he was arrested weeks after his co-defendants were. Cops showed up at his mother's apartment in Brooklyn's Gowanus Houses. After she agreed to let two of them enter with a warrant, the entire group barged in, guns drawn, and took Williams into custody.
His family, including his sister, Shaniqua, insist that he's innocent. Williams, they say, was tacked onto the indictment by police officers from Brooklyn's 76th precinct who had, for years, harassed him. One cop in particular, Detective Daniel Bonilla, oversaw her brother's arrest, compiling evidence, lineups and conducting interviews seemingly single-handedly. Bonilla, she says, also brutalized and arrested Williams on multiple times for things like riding a bike on a sidewalk or simply standing in his building lobby.
Brooklyn cops, after all that was learned about Louis Scarcella's sordid past, continue to have a terrible track record incriminating residents. Nick Pinto's November 2016 exposé, The Incredibles, offers some excelling reporting on Brooklyn cops who planted guns on people and who've lied to courts so often that judges (judges!) don't even believe their testimony.
However, the trial of Williams and the other three young men (which I sat in on a few times) wasn't seen with the critical lens one might hope for. In fact, the Daily News' coverage of the trial was limited to an article covering the testimony of one of the key victims, Houston, and then reports (which never included reactions or interviews from the defendant's family) on the the convictions and sentences. Headlines evolved from "alleged gang members" to simply "gang members" as the prosecutor's narrative was happily embraced by the reporters.
Were the young men charged even in a gang? Who is or isn't in a gang is certainly up for debate as law enforcement's criteria is astonishingly loose. Williams' family says that the gang that the NYPD and Brooklyn DA's Office alleges the young men were in, the "Oww Oww Gang", isn't a gang but rather a name taken from popular song by a local rapper.
Stephen "IllFlo" Edwards, a filmmaker who grew up in Gowanus (and filmed the YouTube video that helped popularize the song), confirms this. "The only people who use the name Oww Oww is police." Young people would yell out "oww oww" when the song was popular, he says. Once that moment passed, so did "oww oww." It's not a gang, he says. The NYPD's own interactive "gangs" map, published dutifully by the Daily News, notes that the so-called "Oww Oww Gang" is inactive.
Despite what the NYPD and prosecutors did – these are, after all, classic police and prosecutor tactics – the most crushing blows for Williams may have come from Judge Del Giudice.
In a strange twist during the pre-trial hearing stage, Del Giudice had Williams' initial lawyer, a private attorney who was hired by the family after they spent their life savings on a competent defense, thrown off the case. Prosecutors who were listening in on phone calls from Rikers alleged that the lawyer, whom the family felt strongly about, instructed Williams' girlfriend to delete his Facebook account. In a phone conversation between Williams and the girlfriend, she mentioned that the lawyer had wanted to deactivate, not delete, his account, the family says.
Del Giudice agreed with prosecutors and had the lawyer removed (even threatening to have him criminally charged). Williams' family argues that prosecutors purposely misrepresented what was said in order to upend the young man's defense. The private lawyer, they say, had recommended that Williams' account be deactivated to prevent tabloid reporters from accessing posts and pictures (which media typically use to try to paint people in the most criminalizing light possible). Deactivating his account would not have deleted evidence from prosecutors.
Williams was left with a court appointed attorney. The thousands that the family had raised for the private lawyer were lost.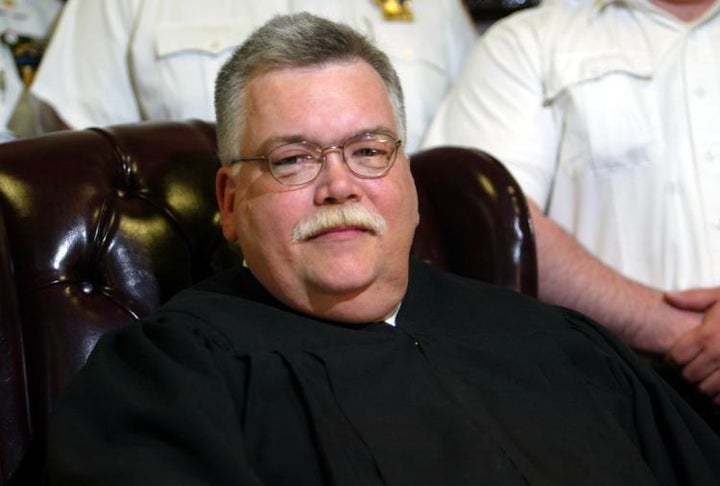 Del Giudice wasn't done. He had denied requests by Williams' attorney to have a separate trial. One of Williams' eventual co-defendants, Quamari McAllister, who was ultimately acquitted, gave statements to police that Williams was not with him in Red Hook the night of the shooting. The family argues that that should've have been enough to at least have granted Williams his own trial. During the grand jury process, Del Giudice deemed that information inadmissible, preventing the jury from hearing it. There was also, critically, no DNA evidence of Williams in the car that prosecutors allege the shooter(s) had driven. The Brooklyn DA's Office, represented by Assistant DA Nicole Chavis, had argued that Williams was the getaway driver.
With the private attorney out and critical evidence blocked from trial, Del Giudice started to work on potential jurors. During the jury selection process, the judge spoke to would-be jurors of a case where there "will be little physical evidence." Some of the trial, he told them, may rely "solely on single witness testimony." He was prepping them. Chavis followed up by questioning the jury pool about their willingness to convict someone under those circumstance. Those who raised concerns, citing a need to find guilt beyond a reasonable doubt, didn't make the final jury.
In May, as the trial wrapped up, the lawyers for the young men gave their summations to the court, which was often packed with supporters. Quamari McAllister's lawyer, Lawrence Labrew, gave a spirited defense that took issue with the notion that the young men were all in a gang. Labrew compared the zealousness to lump people in together in gangs with "McCarthyism" and pointed out that young Black men who grow up together or hang out aren't necessarily a gang. The gang label was arguably one of the strongest tools for prosecutors and likely influenced the jury. That four letter word, in my experience, makes it a whole lot easier to believe the worst about someone. It's a prosecutor's ace in the deck.
The jury deliberated for a few days before finding Williams and Fredericks guilty. Curiously, they acquitted Williams of the weapons charges and yet found him guilty of four counts of attempted murder, among other charges.
All of this isn't to say that someone didn't shoot four people in Red Hook in 2015. Someone pulled the trigger. However, these "gang" conspiracy cases and the tactics of prosecutors and judges leave not only the possibility, but the probability that we're convicting innocent people in the process. In that regard, little has changed in Brooklyn. Judges like Vincent Del Giudice certainly don't inspire confidence that anything ever will.
If you'd like to help Williams' family hire an attorney for the appeals process and for a fair and honest look at the case, please donate to their fundraiser, which needs to hit $15,000.
Popular in the Community