Now in South Africa, a diverse drag king troupe titled "Bros B4 Ho's" is similarly challenging misogyny, homophobia and gender norms in their work, performing original numbers, renditions of popular songs and entertaining their community.
Bros B4 Ho's is a groundbreaking first ever drag king troupe that has released a documentary sharing the same title. In the candid film, the members each express how they got started with the troupe and how they embody their masculine personas, as GLAAD points out.
Frankie H, formerly known as "Frankie Hard On" said that doing drag is equivalent to shedding her femininity. "Whether they be the little things that I hold on to that are seen as socially acceptable as feminine ... I hold on to them out of fear of being ostracized or chastised when I walk out of the door and I'm in the public," she says in the film.
Meanwhile, the troupe's star Cory Linguis was inspired to do drag by a close transgender friend who couldn't afford to transition. "I really wanted to know what people in that situation go through," Linguis says. "I wanted to be in their shoes, for maybe just a day. To just experience it and to not be the person who judges them, but to be the person that fights with them ... Me being gay and being judged for how I am, how must they feel if they're not even comfortable in their own body. It must be ten times worst."
Cole Steele Johnson, who likes to sweet talk girls said she enjoys owning the male part of herself. "I enjoy owning the male part of myself," she said. "It's like an essence of me. Cole is a ladies man. She likes to sweet talk a girl."
The full documentary is available for viewing on YouTube.
Before You Go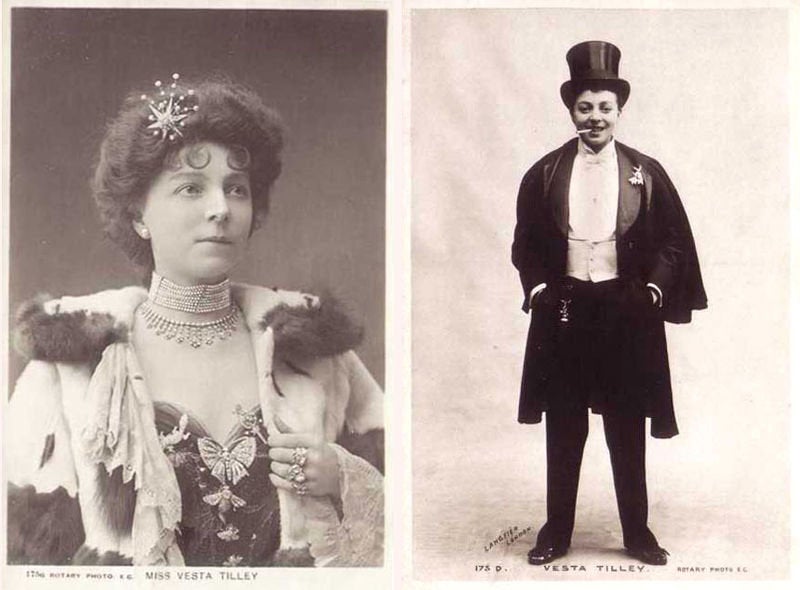 28 Drag Kings
Popular in the Community