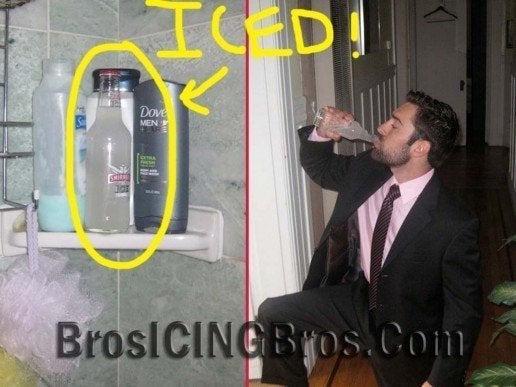 UPDATE, 6/24 -- Smirnoff Gets BrosIcingBros.com Taken DOWN:
BrosIcingBros.com has been taken down, and as AdAge reports, "it looks like Smirnoff had a hand in its demise."
The site has been replaced with the single line, "We had a good run Bros...":

AdAge runs a statement from Smirnoff that reads:
"[Smirnoff Ice parent] Diageo has taken measures to stop this misuse of its Smirnoff Ice brand and marks, and to make it clear that 'icing' does not comply with our marketing code, and was not created or promoted by Diageo, Smirnoff Ice, or anyone associated with Diageo," the company said in a statement.
So that's settled: Smirnoff did not invent Icing Bros as a viral marketing stunt.
Or... DID they? AdAge writes:
The person behind the Bros site is a 22-year-old recent college grad using the name "Joe." He did not respond to requests for comment via e-mail.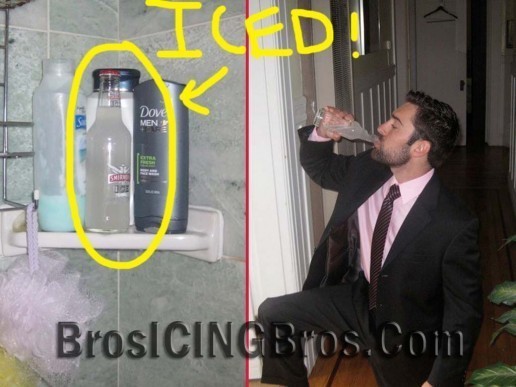 If you already get paranoid when you binge on illicit substances, here's another reason to be.
While the rules of the 'Bros Icing Bros' game are simple (present a fellow bro with a Smirnoff Ice which he must drink on one knee, unless he's also already in possession of another Smirnoff Ice), the implications that the game's popularity might have for Smirnoff's public image are slightly more complex.
The Times described the odd relationship between Smirnoff and "Icing":
The game has exposed the mercurial line between guerrilla advertising and genuine social media trends, raising questions about how young consumers can know when they have co-opted a brand for their own purposes, and when that brand has co-opted them.
So, how likely is it that Smirnoff is either promoting the game, or at least basking in its success?
"Guys who would never buy Smirnoff before are even buying it now to shield against attacks," said Kevin Wolkenfeld, a junior at the University of Central Florida in Orlando who documented the phenomenon for the school paper. (According to the rules, the only way to block an attack -- besides simply refusing to participate -- is by carrying a bottle.) Most players -- a widening swath of the campus, he said -- would probably stop "if it turns out they're being used to market a drink they really don't like."
And yet, the game's popularity also has the potential to tarnish Smirnoff's brand. No alchohol company wants to be associated with a game that promotes binge drinking among underaged college students. To combat potential allegations against the company, Smirnoff released an official statement to the Times:
"Icing is consumer-generated, and some people think it is fun," a company statement read. "We never want under-age 'icing' and we always want responsible drinking."
Related
Popular in the Community