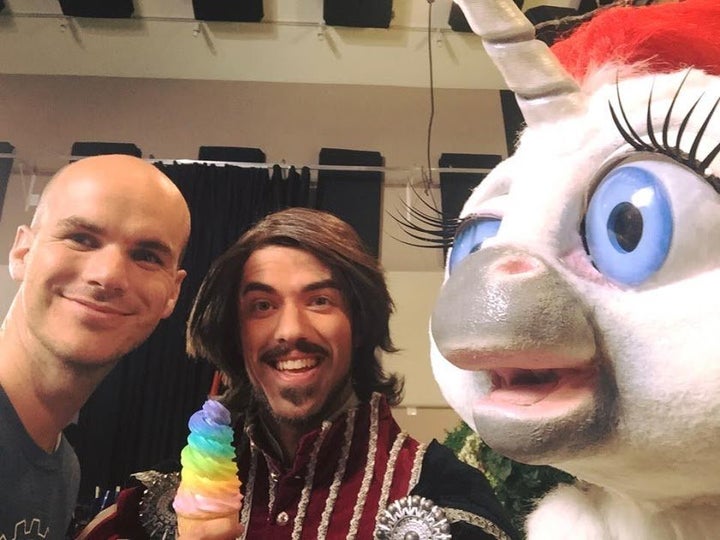 If you want The Harmon Brothers to create a viral poop ad for you, be prepared to get up close and personal.
The Harmons, who made the mega-viral commercials for Poo-Pourri and Squatty Potty, gather their clients in the mountains of Utah for some alone time to brainstorm.
"We lock ourselves in a cabin and write for a couple of days and we lock the client in there with us," Jeffrey Harmon told The Huffington Post.
The room, not far from Robert Redford's place at Sundance, has weak wifi for less distraction, Harmon says. And the retreat leaves both creator and client on the same page so the creative process is less, er, constipated.
Then they let fly the potty jokes for which they've become famous, and that includes the ones that don't make the cut before shooting begins at a studio in Provo.
"When [clients] are in the cabin they can see us killing things we love," Harmon explained.
The leaders of the team are the Harmon brothers, Jeffrey, Neal, Daniel and Theron. Although the bros have created other viral campaigns that don't involve your butt, you could say their flair for the scatological appears pathological. Their two most talked-about videos feature piles and piles of crap yuks. In 2013, a posh woman with a British accent began extolling the virtues of a fecal deodorizer with terms of endearment for No. 2 such as "a creamy behemoth from my cavernous bowel." The original YouTube video (seen below) for Poo-Pourri has soared past 34 million views.
Posted Oct. 6 to YouTube, the video racked up more than 39 million views on all media in its first nine days, Harmon says.
But Harmon insists they don't have bowel on the brain: "We're just like farm boys from Idaho. We grew up pretty poor. I didn't own a cell phone till I was 21. "
So how do farm lads tout the virtues of excrement perfume and a toilet foot stool while they and some hired-gun writers squeeze out riff after riff of anal fixation?
"It's one thing to talk about poo smell, knocking off a bunch of high school boy humor jokes ... but the Squatty Potty is talking about the colon," Harmon said. The team wanted to avoid graphic representation of feces, so weeks later the concept reared itself, Harmon said: "Let's not talk about poop. Let's talk about ice cream."
And the Mister Softee-like unicorn was born.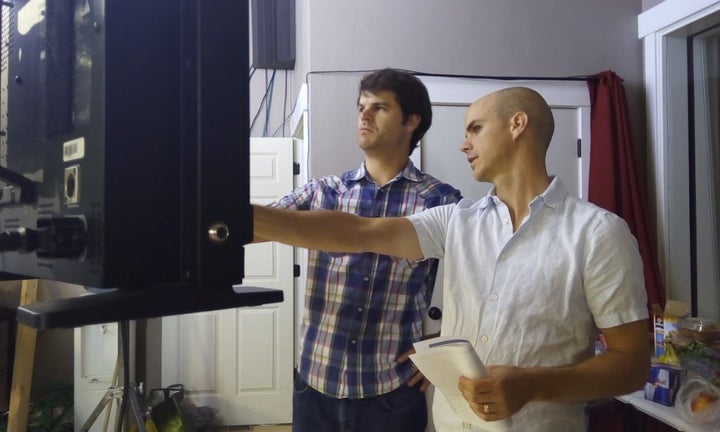 Harmon said he and his brothers picked up a business education as door-to-door potato vendors. "That's where we learned principles of sales and we're funny second," he said.
But they're dead serious about their poo jokes.
"We're building the video for the sale," he says. "Every line of Poo-Pourri and Squatty Potty -- almost every single line is reinforcing the message."
Related
Popular in the Community