A Kentucky cop was fired from his job after failing a lie-detector test amid the search for his brother's missing girlfriend, according to police documents.
Nick Houck, who authorities said Friday had been booted from the Bardstown Police Department, was given a polygraph test that indicated he failed to truthfully answer questions about the July 3 disappearance of his brother's girlfriend, Crystal Rogers, documents released this week show. Authorities said they now believe Rogers is dead.
Rogers, a 35-year-old mother of five, was the girlfriend of Houck's brother, Brooks Houck, 34, who on Friday was named a suspect in her disappearance. The couple, who have one child together, had been living together in Bardstown, a small town in the heart of Kentucky bourbon country, when Rogers vanished.
"You did not pass the test," an FBI polygraph examiner told Nick Houck in a police interrogation video released on Monday. "It's pretty clear that you haven't told me the complete truth and the questions you are having problems with are questions about Crystal and, in particular, whether or not you know where she is right now."
Houck denied being dishonest with the examiner and said he doubted the validity of the test.
"I don't give a goddam what your f--king computer said," Houck told the examiner, according to the video. "You're calling me a f--king liar [and] I don't like it when people call me a liar."
The video was among 200 pages of documents released Monday on the police investigation into Rogers' disappearance.
At a press conference on Friday, Nelson County Sheriff Ed Mattingly named Brooks Houck a suspect in his girlfriend's disappearance and said authorities suspect Nick Houck knows what happened to her.
"I have eight pages of circumstances that lead me to look in their direction, yes," Mattingly said.
The sheriff acknowledged for the first time that authorities believe Rogers is dead.
"Crystal Rogers was extremely close with her family," the sheriff said. "She has had no contact with her family. There are certain things people do when they exist on this earth and she has vanished on this earth."
Bardstown police cited what they said was Nick Houck's interference with the investigation in his firing.
"I expect, demand, and will accept nothing less than ethical, professional, proactive officers on this department," Bardstown Police Chief Rick McCubbin said in a statement released on Saturday. "While the difficult task of firing an officer will always weigh heavy, I will not hesitate to remove one if our profession, our badge, or our oath and affirmation, are tarnished."
Brooks Houck told detectives Rogers had stayed up late the night she disappeared and was gone when he awoke the following morning, police said. He waited two days to report her missing, according to police.
Rogers' maroon 2007 Chevy Impala was found abandoned with a flat tire along Kentucky's Bluegrass Parkway two days after she disappeared. Her keys, purse and cell phone were reportedly found inside the car.
In the days that followed, Brooks Houck was interviewed by detectives and was told he was a person of interest in the case.
"I don't need an attorney," he told detectives in a videotaped interrogation released on Monday. "I haven't asked for an attorney. I don't need none of that. I'm innocent. I'm willing to talk to whomever, but this is really starting to get silly."
Detectives said a search dog led them to a suspicious pile of burned debris on property belonging to Brooks' family.
"Did you burn anything [on July 3]?" the investigator asked.
"Yes, it's not uncommon," Brooks Houck replied. "I don't want stuff piling up to the moon. I always light a fire."
As the questioning continued, Brooks Houck received a phone call from his brother advising him not to speak with police.
Detectives later questioned Nick Houck and told him he was captured on surveillance video visiting his family's farm two hours after police questioned his brother.
"What went on at the farm?" the investigator asked.
"If I knew I'd tell you," Nick Houck replied. "I wish I could give you a detailed written statement, [but] I don't know."
The detective told Nick Houck a neighbor saw him remove something from his police cruiser in the days following Rogers' disappearance. A search dog alerted on the trunk of the vehicle and the state police crime lab found suspicious stains in the trunk, the detective said.
"There's a couple spots in your trunk and that blanket lit up like Chernobyl," the investigator said. "Why would that be?"
Nick Houck denied the presence of blood in the trunk. When the detective said "bodily fluids" were found, Houck replied, "I don't have a clue."
Despite the lengthy and intensive interrogation, Nick Houck maintained he had no information about Rogers' disappearance.
"I don't know anything," he said. "[My brother] has not spoken to me about this."
Friends and relatives of Rogers continue to participate in community searches for her.
"As far as relief goes and closure, I don't think you're going to get closure until, you know, until Crystal is found and, you know, whoever is responsible for her disappearance is brought the justice," Rogers' uncle, Mike Ballard, told WLKY.com.
Rogers is described as white, 5 feet 9 inches tall, 150 pounds, with shoulder-length blonde hair and blue eyes. A $70,000 reward has been offered for her return. Anyone with information in the case is asked to contact the Nelson County Sheriff's Office at 502-348-1840. Supporters are updating the "Pray for Crystal's Safe Return" Facebook page with information about the case.
CORRECTION: The previous summary on this article incorrectly identified Brooks Houck as Nick Houck.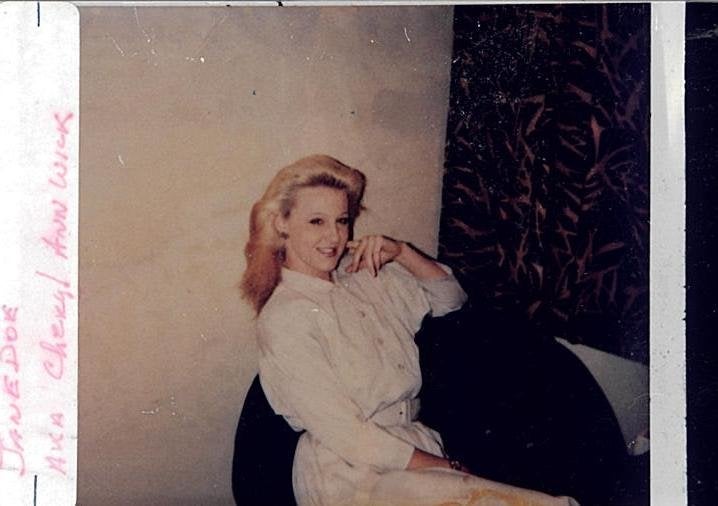 Cold Cases
Popular in the Community