When you're caught on an arena kiss cam, you're likely to get booed if you don't pucker up and deliver a smooch.
Adam Martin, a fan attending a University of Minnesota college hockey game on Valentine's Day, knew there was a chance the arena's kiss cam might fall on him and the young lady at his side.
Since she just so happens to be his sister, he had no intention of kissing her. On the other hand, he didn't want to get booed, either -- so he came up with a simple way to explain the situation to the arena full of fans.
Watch the video for his brilliant solution.
The university said the shot wasn't staged, and that it wasn't told what he was planning to do.
He could've just given her a peck on the cheek. On the other hand, at least he didn't behave like a fan at a Dodgers game last year. Caught on the kiss cam with his sister, he got up and ran away.
Related
Before You Go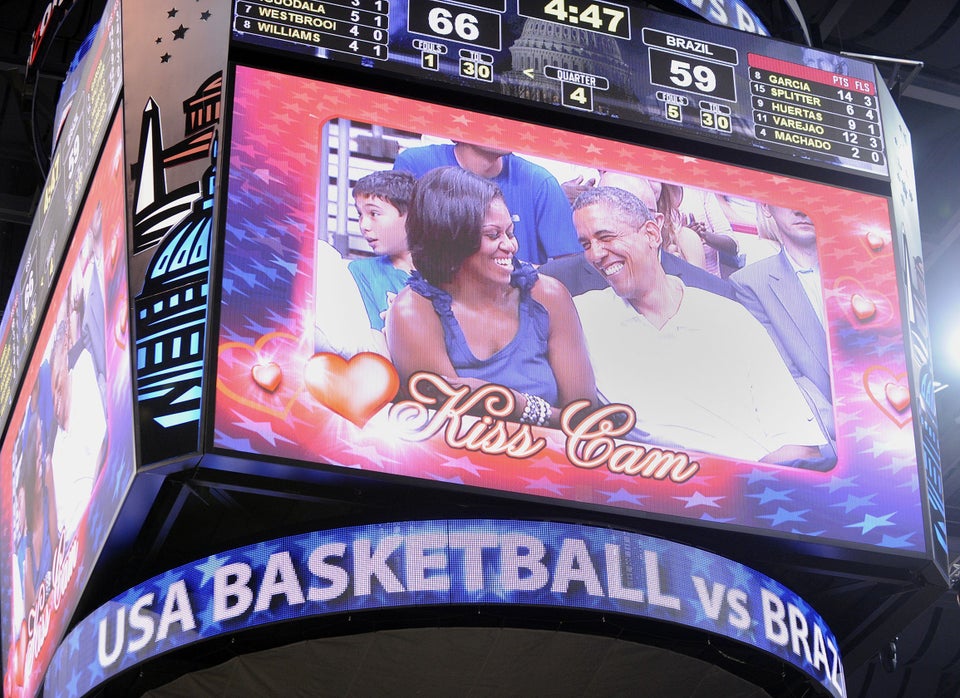 Obamas On The Kiss Cam!
Popular in the Community