Oh, you built a snowman? That's cute.
While you were busy getting into snowball fights over the holiday break, these brothers were busy turning their front yard in New Brighton, Minnesota, into a sea turtle -- a massive one made of snow:
Impressive as the turtle is, it's just the latest in a series of animal-themed snow sculptures.
WATCH a time lapse of the sea turtle's construction, above.
Related
Before You Go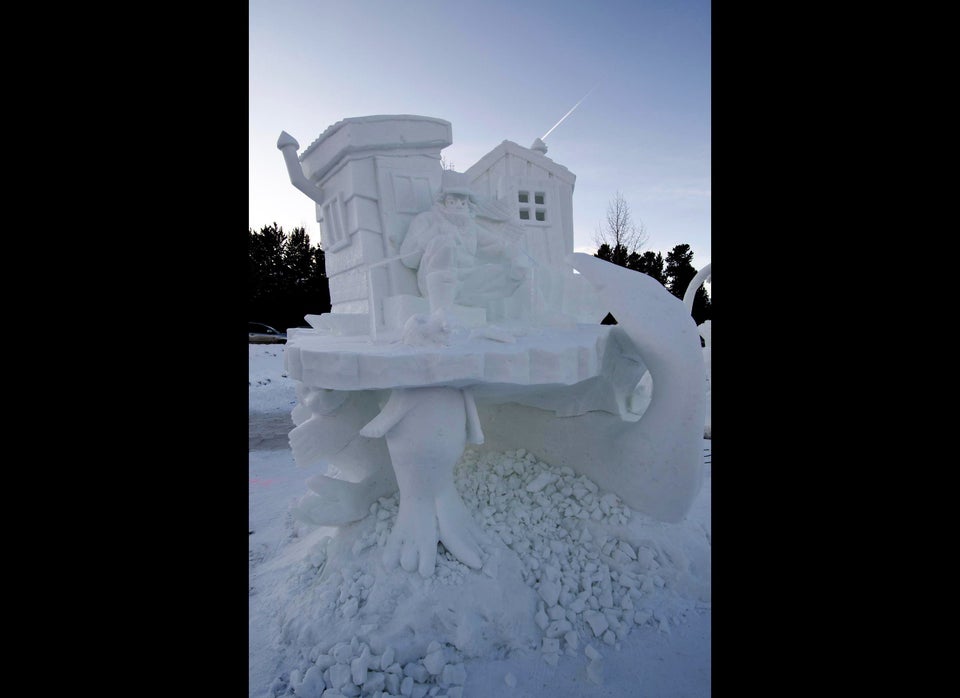 Breckenridge Snow Sculpture Championships