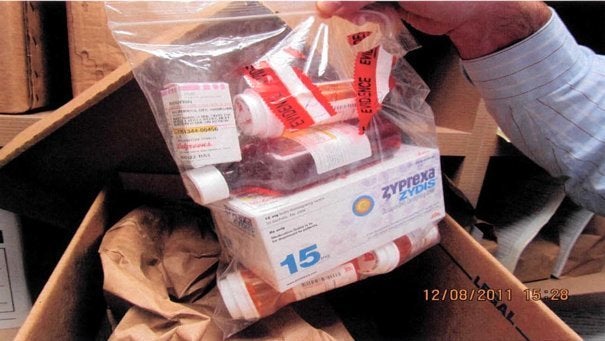 The report finds that the supervising staff grossly mismanaged medications, failing to properly secure, catalog or destroy the pills.
According to the report, witnesses told OIG that Medical Legal Investigator Supervisor, Linda Krivjanik, had been seen sorting through evidence bags and pouring pills into her hands as well as shredding evidence inventory forms.
ME employees also told OIG that the office's lack of professionalism was a "joke," calling internal controls "loosey goosey" and the medication cataloging as a "free for all."
The report states OIG investigators found garbage bags full of pain medication in Krivjanik's office and throughout the facility. She has since been fired.
The report cites that 3,600 pills, including over 2,100 oxycodone and over 150 hydrocodone, are missing.
But due to the total lack of paper trail on any pill inventory, OIG says the total is likely much higher. "The haphazard manner in which the ME inventoried and maintained medications has made it impossible to determine the number of medications that have gone missing."
In addition to Krivjanik's termination, the ME office has hired a consultant to review and improve how they handle controlled substances. The report includes an outlined new procedure for all pills received.
When medications are thought to be relevant to a death, the ME is to lock the pills in an evidence box located within the morgue cooler. The pills are assigned a bar code and case number, travel with the body, and are inventoried at several stages in the process, according to the report.

The OIG report concludes, "In the age of burgeoning 'pill mills,' the failure to account for thousands of pills of controlled substances represents a public safety concern for all Broward residents."

REAL LIFE. REAL NEWS. REAL VOICES.
Help us tell more of the stories that matter from voices that too often remain unheard.