A Broward County, Florida, sheriff's deputy faces theft charges after he stole DVDs and action figures from a Walmart while in uniform, according to officials.
Deputy Henry Guzman, 44, was arrested Monday by detectives of the Broward County Sheriff's Office public corruption unit. He shoplifted from the Lauderdale Lakes Walmart while wearing his uniform on three separate dates, the sheriff's office said.
Guzman, a 13-year veteran of the force, stole about $200 worth of merchandise, including the movies "Fifty Shades Freed" and "Dirt," as well "Star Wars" and "Deadpool" action figures, reported The Miami Herald.
He used his department-issued vest to hide the DVDs, according to the newspaper.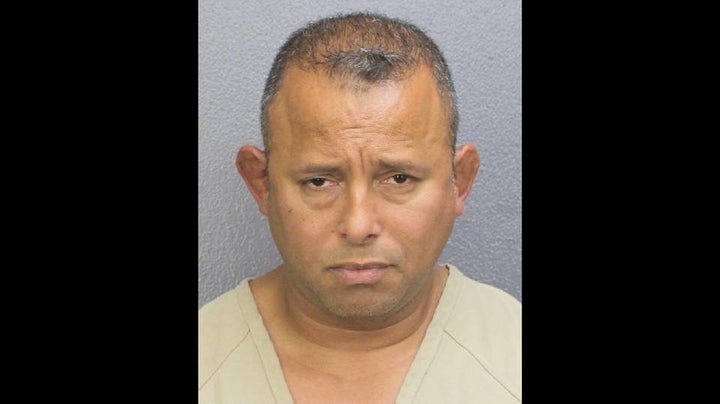 Guzman has been suspended with pay, though that's expected to change to without pay after the state attorney's office files several misdemeanor petit theft charges against him, according to the sheriff's office.
He was previously reprimanded for sleeping on the job, being involved in a preventable car crash and other offenses, reported local ABC affiliate WPLG. 
"Absolutely no one is above the law," Broward County Sheriff Scott Israel said in a statement. "His actions are disgraceful, and in no way are a reflection of the good, hardworking men and women" in the department.
Guzman is the latest Broward County sheriff's deputy to face misconduct accusations. Scot Peterson resigned from the department in February after he failed to engage the mass shooter at Marjory Stoneman Douglas High School in Parkland, Florida, where he had been assigned as a resource officer. Weeks later, Moises Carotti was found asleep in his patrol car while he was supposed to be guarding the high school.
The Broward Sheriff's Office Deputies Association last month voted it has "no confidence" in Israel over his handling of the Parkland shooting. Israel has called the vote "inconsequential," and said he would not resign.