The students, who range in age from 10 to 13, were supposed to be dropped off close to their homes, minutes away from Forest Glen Middle School in Coral Springs, according to local outlet WSVN-TV. Instead, they were left at a gas station about seven miles away in Pompano Beach.
It was the first day of school for the group of seven students, reports the outlet.
"One of the girls had called her dad on my phone, and he asked if we can put on the bus driver on the phone. The bus driver said, 'No, I'm not talking on the phone. I'm not talking on the phone,' and he wouldn't talk to the parent," six-grader Priscilla Colon told WSVN.
Parents aren't pleased that the bus driver dropped the young students so far away from their homes, although his motivations for doing so are currently unclear.
"I'm totally frustrated, mad, angry. And I just can't believe a person would just drop a child off in the street basically to just fend for yourself," parent Wilson Cisneros told NBC.

The school district has been made aware of the incident, and a spokesperson said Monday night that an investigation would take place.
"Transportation Department representatives reached out to the parents/families of the students this evening. We apologize to the students and families impacted by this incident," school district spokeswoman Tracy Clark told NBC 6 South Florida. "The safety and security of our students is our highest priority."
"Not only is it a turnaround from last year, but [bus drivers] are saying this is the best prepared they've been," Runcie said of Monday's bussing, per the Sun Sentinel. "It's really great to see the results so far, and I think that's a testament to the hard work of our transportation department."
UPDATE 4:26 p.m.: Broward County Public Schools' spokesperson Tracy Clark released a statement Tuesday afternoon explaining the results of an investigation into the incident. According to the statement, the district's transportation department found that the bus did take its scheduled route, although students did not get off at their stop when the driver stopped on the southbound side of the road, instead of the northbound side of the road. The statement went on to say that the bus driver told students he would take them back to their appropriate stop after completing the route, but they got off in Pompano Beach with other students who lived there.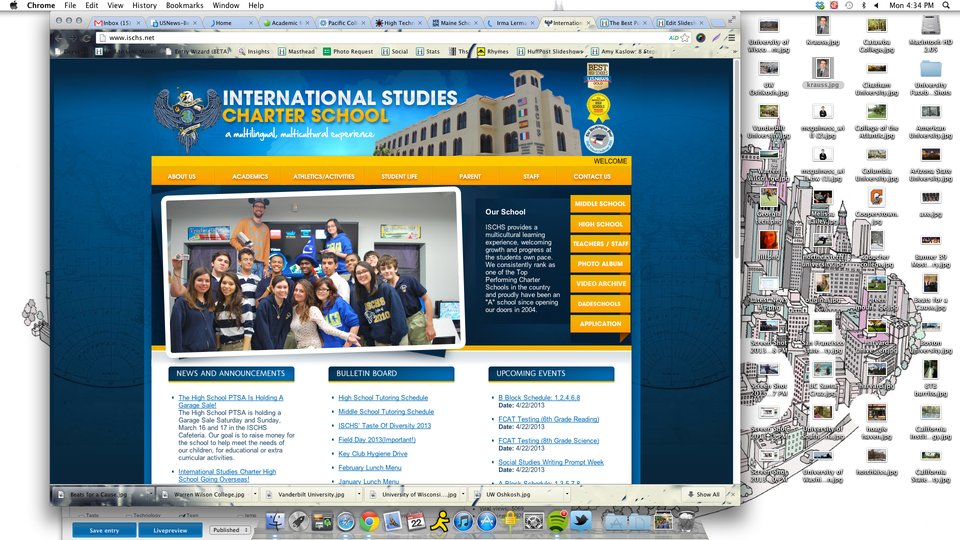 The Best Public High Schools: U.S. News 2013 List