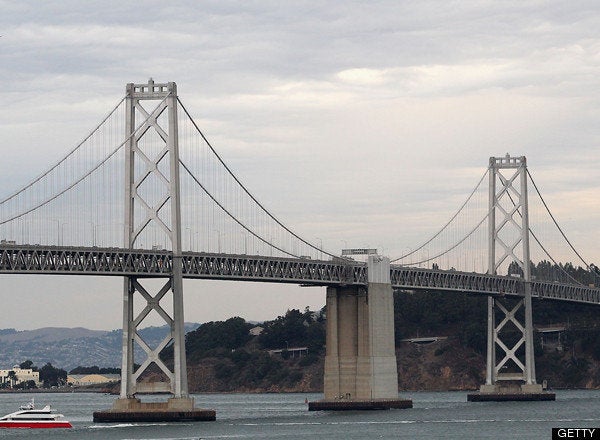 A question I get asked frequently is why I picked West Oakland as the location for my first restaurant, Brown Sugar Kitchen. For those of you who don't know, West Oakland is one of the San Francisco Bay area's most underserved and maligned neighborhoods. A neighborhood known more for its crime and poverty, rather than its positive features -- wonderful people, best weather in the country, central location.
So, how did I wind up here? I grew up in suburban Rochester, New York with a mother and father from rural parts of Louisiana and Virginia, respectfully. I'm not from the 'hood, even though that's where I live and work now. I also don't pretend to be from the 'hood. I don't even pretend to be a "celebrity" chef, even though some people see me as such. I'm just Tanya from the block (or, cul de sac, actually.) But as we all know, location is everything. Where we are from shapes and defines us all.
The same is true in the restaurant business. Location dictates concept, and often dictates success. I fell in love with Oakland when I moved here from New York in 2003. I love the weather, the diversity, and the history. I saw a lot of opportunity, and I knew I had to open my first restaurant here. So, I immediately started shopping my business plan for a Creole bistro. Steak frites, lentil salads, onion soup... I've always wanted to put my Creole spin on this classic French outlet!

I spent a couple of years looking all around downtown Oakland and Jack London Square in the waterfront/port area of Oakland. I was aiming to open in a neighborhood with lots of weekday business diners and a large residential crowd for dinners. The best way to start in this business is to start with a location that was formerly a restaurant. It's ideal if you don't have to build the restaurant from the ground up, which can get pricy.
In 2005, my husband and I got caught up in the frenzy that was the Bay Area real estate boom. The only affordable home we could find was in West Oakland. We are, admittedly, "urban adventurers," as marketers like to call us. Being from the East Coast, we've witnessed numerous neighborhoods go through positive transitions. West Oakland was once a gem of a middle class neighborhood formed by African Americans who worked as porters in the railroad industry. Highways that were built in the 1950's had partially "divided and conquered" the neighborhood and crime flourished in the latter half of the 20th century. Currently, things are on the upswing and folks are moving back to West Oakland, including many young professionals who were priced out of the San Francisco housing market.
Immediately, we had faith in West Oakland. Its proximity to the Bay is amazing. We stand by our word...it's the most convenient neighborhood in the Bay Area... 10 minutes to downtown SF (you can't even get there that fast from the Golden Gate Bridge), 45 minutes to Napa... HELLO! 3.5 hours to Tahoe, etc. There is a reason people move to California and never leave.
West Oakland is also quite diverse... a quality we value as a mixed couple -- he Jewish, me black. We also value economic and educational diversity. I am a black girl who went to an elite East Coast university who married a Jewish guy who didn't go to college. We wanted to live in a community where none of that really matters. And I wanted to create a restaurant with the same feeling, where everyone is embraced.

When I was looking for restaurant spaces in downtown Oakland, the pickings were very slim. After living in West Oakland for almost two years, it hit me: I'm living in a city of 420,000, right next to San Francisco, yet there is nowhere in my neighborhood I can walk to even get a cup of coffee. There were no amenities in my neighborhood, and in general, Oaklanders are forced to spend their money outside of town. To borrow from my old colleague, Emeril, "BAM!" -- I saw the opportunity right in front of me in the form of a local joint, four blocks from my home that was rarely open. They sold an average coffee blend, but hey, it was local! It was also run by a nice Jamaican, but his hours were erratic to say the least. His kitchen was spotless, and the setting in industrial West Oakland was unique. I soon learned that he was looking to "exit the business," due to too much overhead.
My dream "bistro" locations in downtown Oakland weren't presenting themselves, and the draw of working in a gleaming new kitchen four blocks from home was too great. I knew that a bistro wasn't the concept for West Oakland. I thought that diners wouldn't venture to this neighborhood at night.
In my research, I met a lot of people who were trying to revitalize West Oakland, and I discovered that redevelopment money was available for small businesses making a go of it. I knew there was an existing and new captive audience. I thought, coffee, bakery, maybe a breakfast sandwich on artisanal baked bread, organic cheese, local eggs and voila! Then, I had to think of a name that was accessible to this community. It seemed that the esoteric names of some of my colleagues, and even the name I was thinking for the bistro, were too sophisticated for this location. I thought of my favorite and frequent ingredients and I thought about the exposed kitchen at this location. Not to mention, "I" was in the kitchen.
I successfully purchased the business from the Jamaican guy and I got some local real estate developers to invest, but most people I talked to thought I picked the craziest location... so off the beaten track with no other real retail to speak of except for the storage facility next door. But just like in "Field of Dreams," I built it and they came. I'm proud to have opened Brown Sugar Kitchen on Martin Luther King's birthday in 2008 on Nelson Mandela Parkway, in what we like to call Sweet West Oakland.
And now they come from all over the country (my little 50-seat restaurant looks like the model UN and I love it!) to eat the extended menu that has become unchangeable at Brown Sugar Kitchen. Especially the Chicken and Waffles! I trained in France where I learned to cook crepes, not waffles! I never planned to fry chicken all day long, but I'm happy to be a part of the transformation of Sweet West Oakland, no matter what it takes.
Popular in the Community