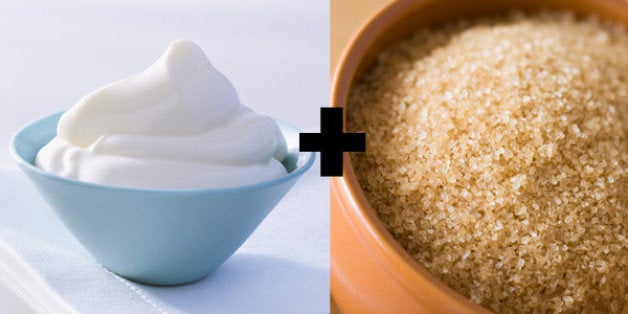 We know, brown sugar and sour cream don't exactly sound like the most appetizing combination -- but hear us out.
Just think of how crazy everyone probably thought the first person was who put peanut butter and chocolate together. Or watermelon and feta. We can't claim to be the first people that discovered this delicious combination, but we also can't promise that once you try it and love it we won't say "we told you so."
One of the simplest recipes of all time, brown sugar sour cream is pretty much exactly what it sounds like: brown sugar mixed into sour cream, with a little vanilla extract. It is most commonly used as a complement to strawberries, whether fresh or baked into a pastry or dessert, but don't limit yourself. This topping goes well with pretty much any fruit (peaches and grapes are other favorites), and serves as the perfect alternative to whipped cream. We're particularly big fans of it on top of waffles and pancakes.
It's easy to make, delicious to eat, and still uncommon enough for you to feel like a trendsetter.