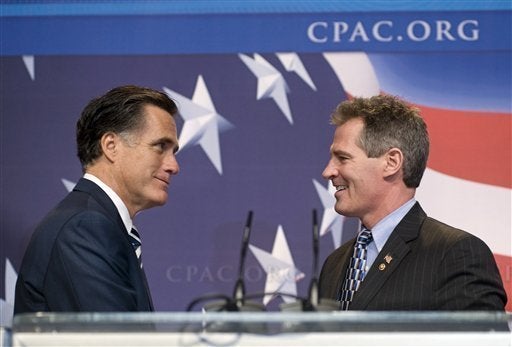 WASHINGTON — The Senate's newest member broke ranks Monday with fellow Republicans to support a Democratic jobs bill in an important procedural vote.
The vote of Massachusetts Republican Scott Brown, along with three other Republicans, gave Democrats two more than the 60 votes they needed to end debate and vote on passage of the bill.
Brown called the bill "a small step, but it's still a step...It's not a perfect bill. I would have liked broader and deeper tax cuts, but I was comfortable with that first vote."
Sens. Susan Collins (R-Maine), Olympia Snowe (R-Maine,) and George Voinovich (R-Ohio) joined Brown in voting to end debate on the bill.
Brown was elected last month to fill the seat vacated by the death of Edward Kennedy. His election deprived Democrats of the 60 votes needed to end filibusters.
Popular in the Community