Alistair Brownlee could have bypassed his toppling brother on the way to a first-place finish for the day at the World Triathlon Series in Cozumel, Mexico, on Sunday. Instead, with fewer than 1,000 meters to go, he wrapped his arm around Jonathan and helped him cross the finish line.
Jonathan, 26, and Alistair, 28, were in first and second place, respectively, when Jonathan's exhaustion started to overwhelm his body. But while Alistair could have run by his brother to finish on top for the day, he knew he had no chance at medaling for the overall season (based on points accrued throughout races), while his brother entered the final race of the season in second. And so, Alistair stopped for his brother, allowing Henri Schoeman of South Africa to run past both of them in the process.
When the pair finally reached the end together, Alistair made another decision: He gave Jonathan a gentle nudge to make sure he crossed the finish line first, helping his brother win second both for the day and the season. Alistair finished third and 10th, respectively.
"I have been in that position before ... I remember being in second place and then coming around and someone telling me I was in 10th," Alistair said afterward. "I couldn't remember all of those people passing me. So I swore that, literally if it happened to anyone I would help them across the line."
Afterward, Jonathan thanked his brother on Twitter, writing "your loyalty is incredible."
Rare is it to see such an act of selflessness. But Alistair quite literally proved that even in moments of extreme physical stress, it's still possible to put family first.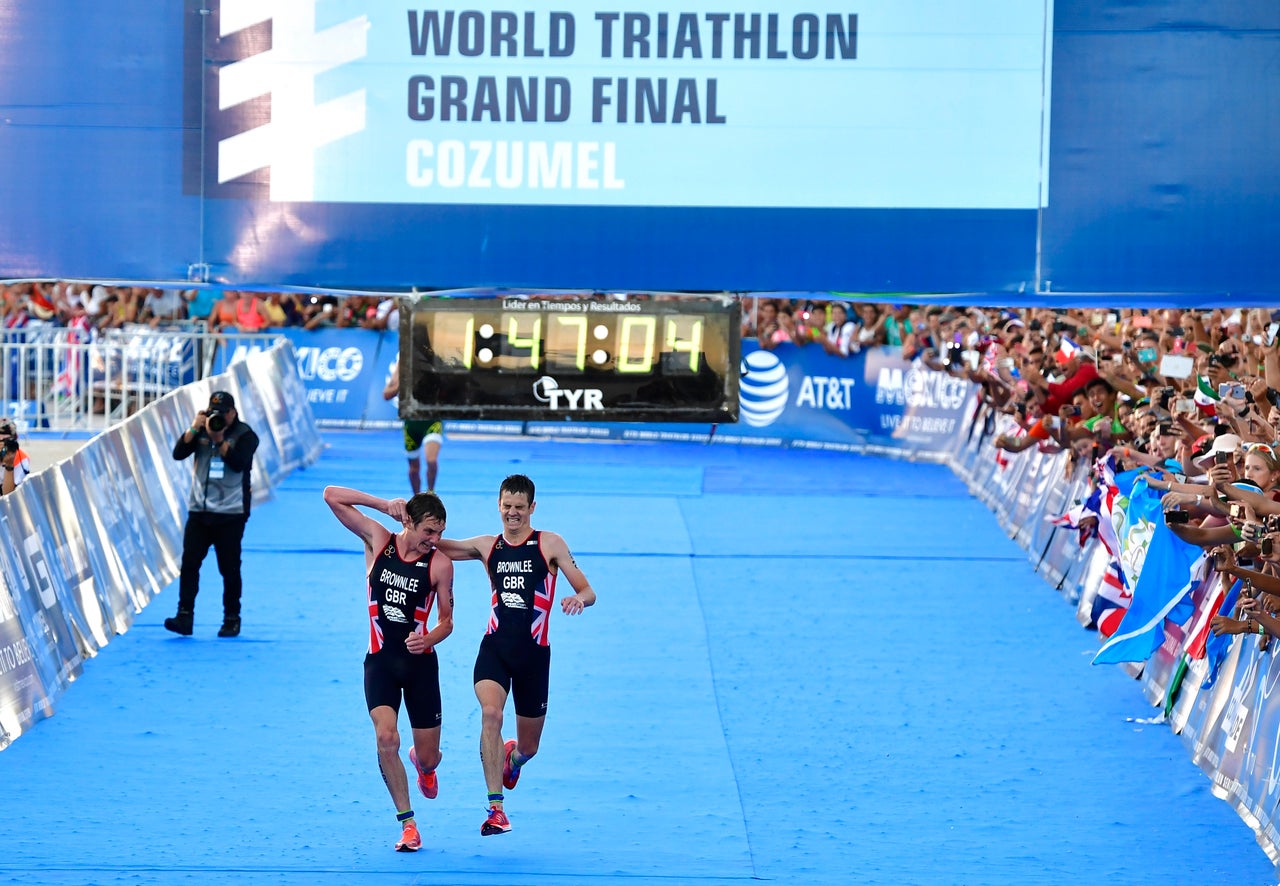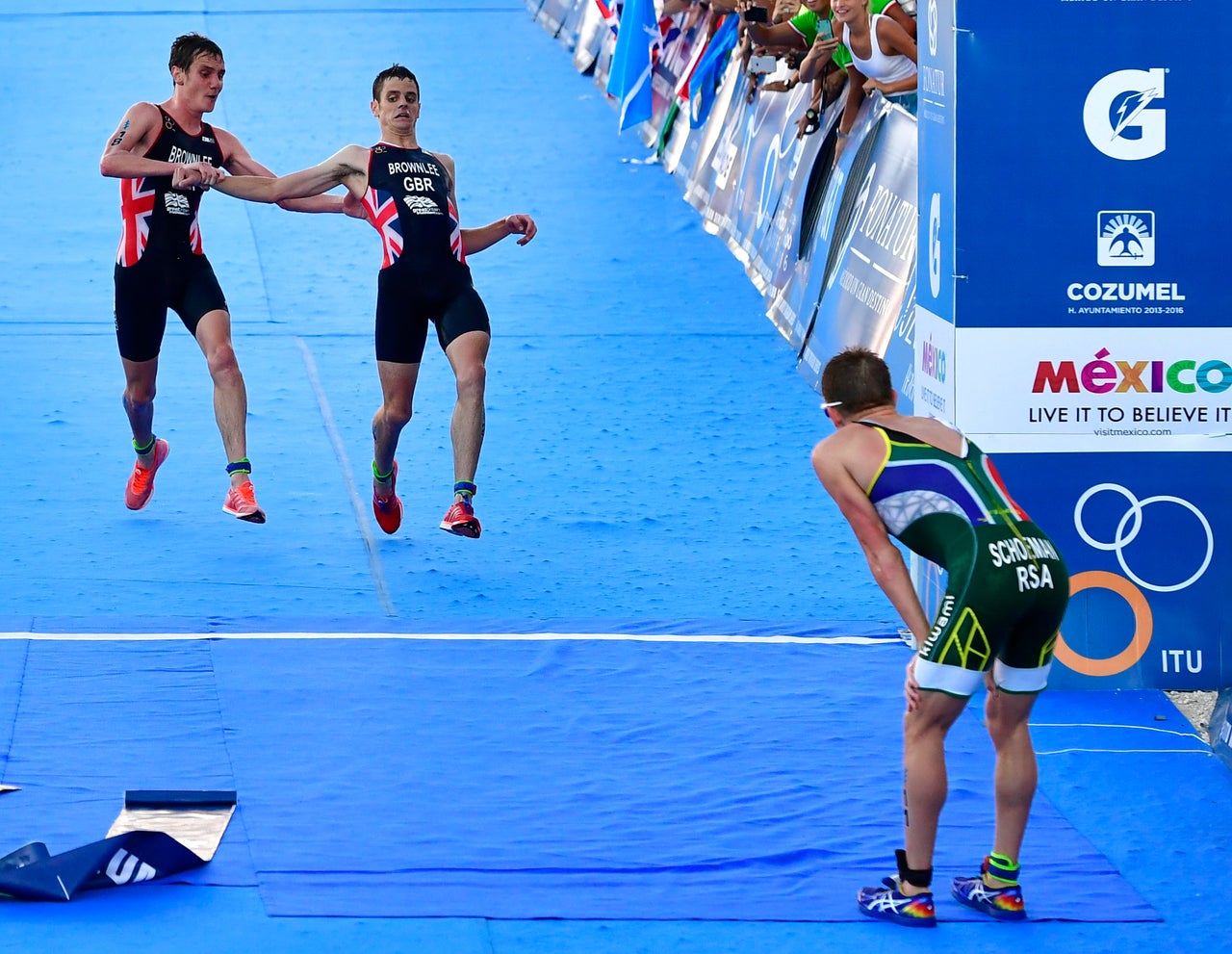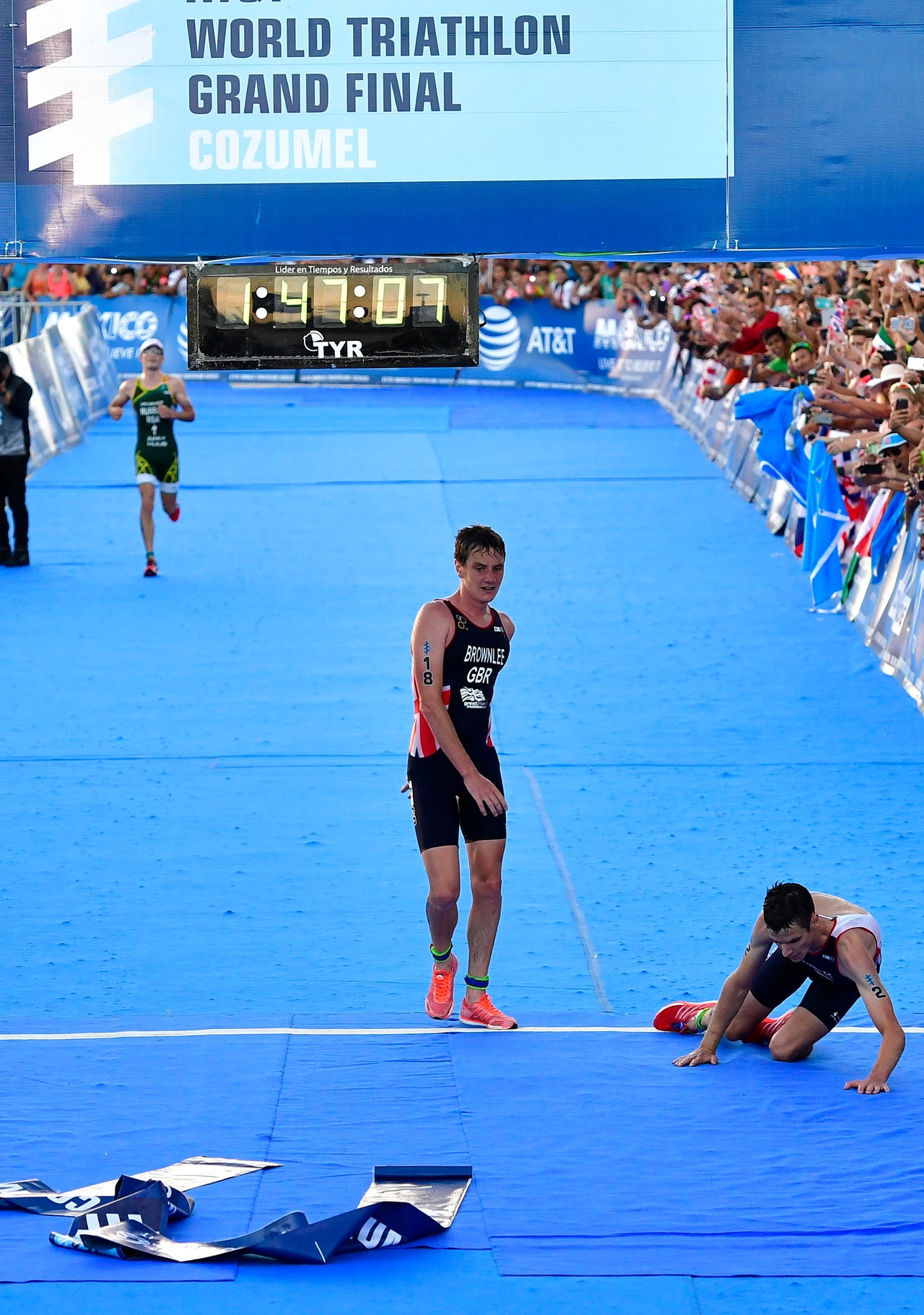 Related
Before You Go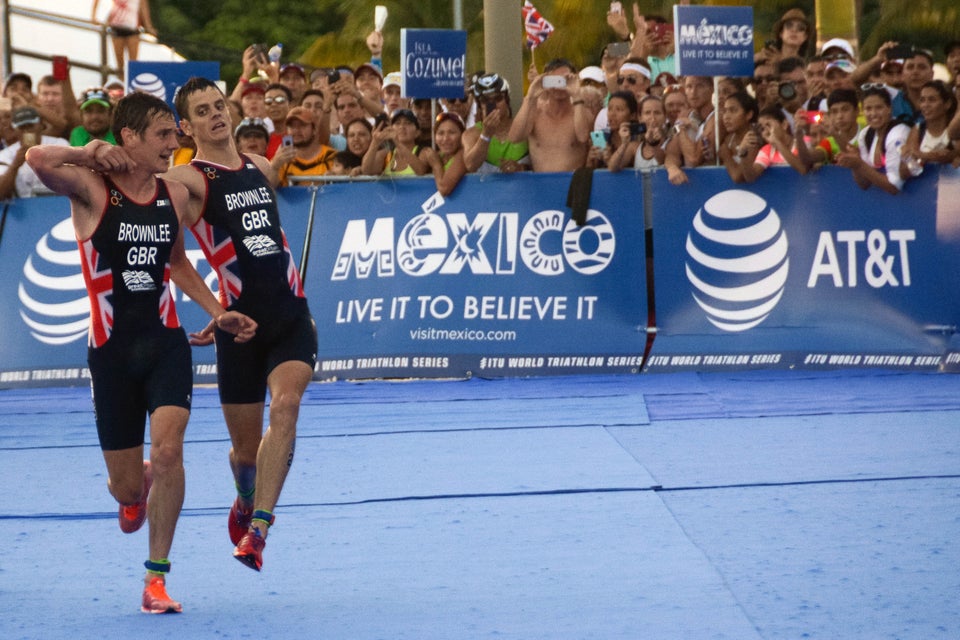 The Brownlee Brothers Cross The Finish Line
Popular in the Community