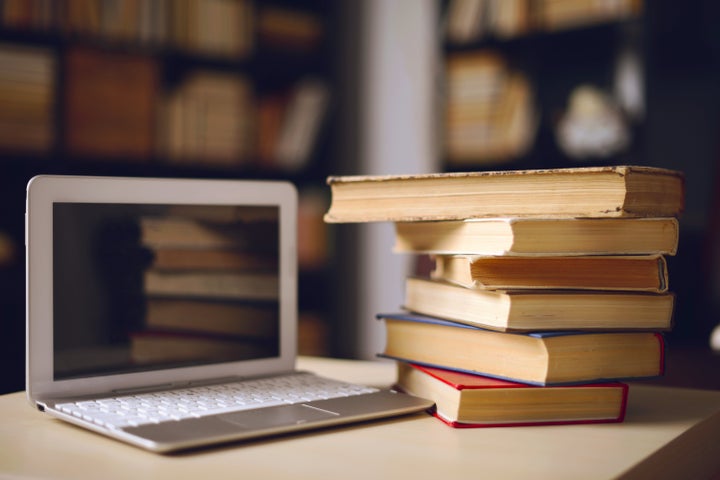 They're institutions where you can withdraw books and other media to enjoy at home for a short period (often two weeks) ― for free, unless you forget to return it and incur a small fine. Library borrowing is cheap, it prevents you from filling your home with stacks of finished books, and it functions as way to show support for a pillar of civic life.
Then again, shopping for discount reads on Amazon is so much easier these days.
Just open your laptop, browse through the new bestsellers, and click "Buy." But changing your book-procurement method doesn't have to be too onerous, with a browser extension called Library Extension. Install it on Google Chrome and it will pull up listings of the books you're scoping out on Amazon at your local libraries. (Where, again, they will be free to borrow.)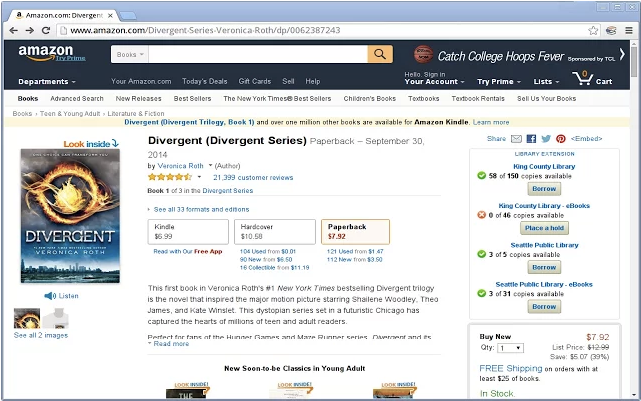 The extension, which also works on a few other sites, including book-tracking community Goodreads and Barnes & Noble, does a neat role reversal on the old problem of showrooming.
When Amazon, with its quick shipping and rock-bottom prices, rose on the book-selling scene, brick-and-mortar bookstores noticed that customers were coming in to browse their offerings only to turn around and buy the books they selected online, at a discount. Book Court, the store mentioned by author Emma Straub in a 2011 Time piece on showrooming, shuttered late last year.
But via Library Extension, this practice is turned on its head: Web users browsing for their new read from their couch can quickly locate copies of the book they want locally, and choose to support a nearby library instead.
Though not all libraries appear to be on the extension, reviews suggest that the app's developers are prompt about responding to requests to add more local branches. Wrote one, "A friend told me about this and they didn't have my library. I sent them a request and my library was added within 5 hours!!"
Reviews of the extension, overall, are glowing, with an average rating of 4.5 stars. One librarian wrote, "There is such value in sharing materials, and this app will help the members of my community save their hard-earned money. In a poverty-stricken area like mine, this is essential to leading a happy, healthy, productive life."
Before You Go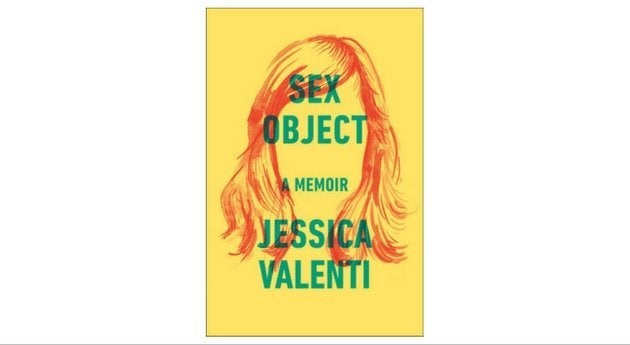 19 Nonfiction Books That Will Expand Your Mind
Popular in the Community