Getting fired is always hard — but it's even worse if it means getting evicted, too.
That's what's happening to Browser, a sweet gray cat who has inhabited the public library in White Settlement, Texas, (yeah, that's really the name) for more than five years. Despite Browser being beloved by library workers and patrons, the White Settlement City Council voted last week that Browser had to go.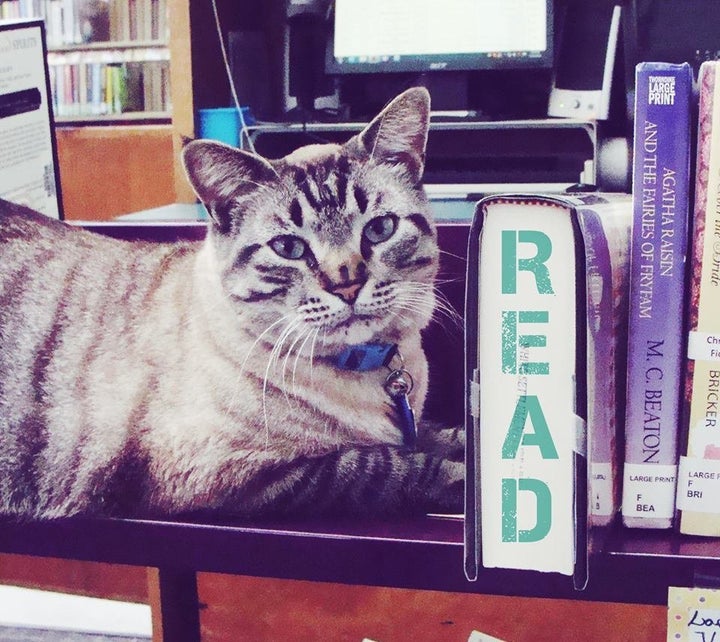 "I don't think there'll be any problem finding a home for Browser," said Lillian Blackburn, president of Friends of the White Settlement Public Library, noting that multiple people have already offered to take him. "But he will not have a home like this."
The library originally adopted Browser from the animal shelter to help it deal with a mouse problem, Blackburn told The Huffington Post. But the animal soon became a quirky fixture of the place, with an uncanny ability to detect if someone is a cat person.
"He's there if you want him to be there," Blackburn said. "And if you don't want him to touch you or go near you, he doesn't." He's also a big draw for kids, she added.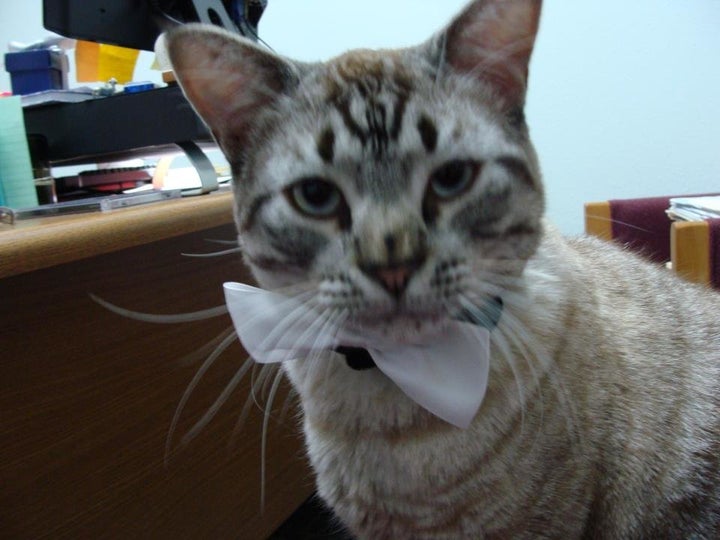 But an item appeared on the June 14 city council agenda addressing the "relocation of the Library Facility cat."
That makes his eviction date July 14. However, White wants the council to reconsider the decision at a meeting scheduled for July 12.
Neither Clements nor Paul Moore, the two council members who voted to get rid of Browser, immediately replied to a request for comment.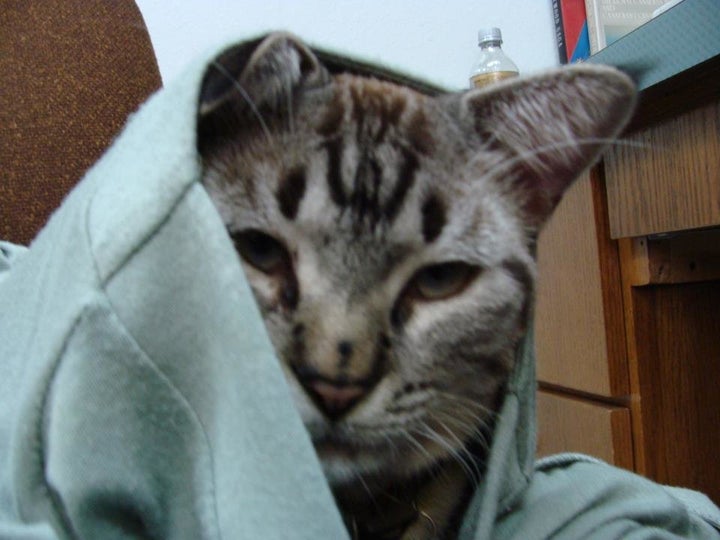 Both Blackburn and Mayor White say the vote was petty revenge for a different city employee not being allowed to bring a dog to work.
"That cat doesn't have anything to do with whether somebody can have their puppy at City Hall," White told the Fort Worth Star-Telegram. "That cat doesn't hurt anybody. … The council just went out and did this on their own because they don't like cats."
Blackburn said only one family has had a problem with the cat, citing an allergy. But the library came up with a solution that allowed the family to call ahead so employees could sequester the cat while they visited, she said.
And besides potential allergy issues, Blackburn said, no one has really given any concrete reasons that Browser should find a new home.
"Those of us at the library that love him were blindsided," she said. "We didn't even know there was a problem with Browser."
Calling all HuffPost superfans!
Sign up for membership to become a founding member and help shape HuffPost's next chapter
BEFORE YOU GO
PHOTO GALLERY
Cats In Boxes