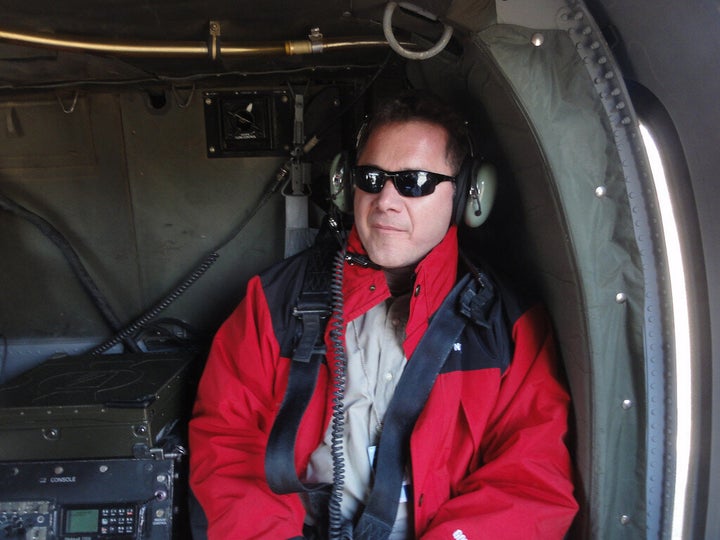 WASHINGTON -- Military commanders expect the United States to have a "significant presence" in Afghanistan for another eight to 10 years, according to a member of Congress who just returned from a trip to the region and has introduced legislation calling for a full accounting of the costs of the war.
Rep. Bruce Braley (D-Iowa) spent his congressional four-day weekend on a fact-finding trip to Afghanistan, meeting with Gen. David Petraeus, Amb. Karl Eikenberry and members of the Iowa National Guard. In an interview with The Huffington Post on Wednesday, Braley said that while there has clearly been some significant progress, challenges will remain even after 2014, when combat operations are supposed to end.
"It was very clear that under the best-case scenario, there will be some significant U.S. presence, according to them, for the next eight to 10 years," Braley said, adding that he expected that presence to include both military and civilian personnel. "That includes a very clear commitment that the drawdown will begin on schedule in July, and that the targeted date of being out with most combat forces by 2014 will be met. They continue to maintain that they are on pace to maintain those objectives."
The key transition benchmark, Braley said, will be the readiness of local law enforcement to assume principal responsibility of what are now largely U.S. security operations. "I think that the whole point is to transition the burden of maintaining security to the Afghan army and Afghan police, but there would be an obviously advisory role, they anticipate, for the U.S. military for the foreseeable future," he said. "The big question right now is when they start drawing down in July, where they're going to do that and the size of the redeployment."
Pentagon spokespersons told The Huffington Post that the Defense Department is not ready to discuss specific timelines at this point, and so far, no U.S. military or NATO official has publicly cited the time frame mentioned by Braley.
On Monday, Defense Secretary Robert Gates, who was also in Afghanistan to meet with Afghan President Hamid Karzai, said that both countries agree U.S. involvement should continue beyond 2014, although he didn't specify at what levels or for how long.
"I would say that if the Afghan people and the Afghan government are interested in an ongoing security relationship and some sort of an ongoing security presence -- with the permission of the Afghan government -- the United States, I think, is open to the possibility of having some presence here in terms of training and assistance, perhaps making use of facilities made available to us by the Afghan government for those purposes," said Gates. "We have no interest in permanent bases, but if the Afghans want us here, we are certainly prepared to contemplate that."
While in Afghanistan, Gates also said that there were unlikely to be U.S. withdrawals in July from the hard-fought areas of the south -- Helmand and Kandahar provinces. But he added, "While no decisions on numbers have been made, in my view, we will be well-positioned to begin drawing down some U.S. and coalition forces this July, even as we redeploy others to different areas of the country."
Braley said that one of the most profound comments made by Petraeus during their meeting was that there wasn't the "right combination at play" in Afghanistan until the fall of last year, which accounts for the slow pace of progress. Incidentally, Petraeus took command in Afghanistan from ousted Gen. Stanley McChrystal in June.
"One of the significant challenges that you face is dealing with a sovereign state that was sovereign in name only, which was a comment that Ambassador Eikenberry made," said Braley. "You've got a country with a high illiteracy rate, so that when Afghan army and police are trained, they are also being taught to read and basic math skills. It's a very long-term project to get Afghanistan to the point where it can sustain itself economically. That doesn't even take into account the activities that are going on in Pakistan, which have enormous implications in Afghanistan."
On Wednesday, Braley, a member of the House Committee on Veterans Affairs, introduced the True Cost of War Act, which would require the president and pertinent cabinet members to submit a written report to Congress on the long-term human and financial costs of the war in Iraq and Afghanistan through 2020.
Braley said this legislation has been a priority of his since he came to Congress in 2006, in large part because of the toll the Iraq war was taking on the country.
"The whole point of my legislation is that the American people -- especially at a time when Republicans have been pushing all these budget cuts -- are entitled to know what the true costs are, because the young men and women coming back with these injuries certainly have a clear understanding of what they are," he said.
Braley added that on his trip, he brought up this issue at nearly every single briefing he attended, recounting the experiences he had just before his trip visiting wounded soldiers and their families who had been treated at the National Naval Medical Center in Bethesda, Md. and the Walter Reed Army Medical Center in D.C.
"I wanted them to realize that in a single congressional district in Iowa, the implications of this war were enormous," said Braley. "I have to tell you that I was very impressed by how moved the people I shared those experiences with were. They tend to get caught up in talking policies, numbers and long-term objectives, and I think they appreciated the fact that I brought it down to a very real, human level."
On Monday, Rasmussen released a poll finding that for the first time, a majority of Americans want U.S. troops withdrawn from Afghanistan within one year.