If Campbell has that kind of money, why live in an airplane? They are "well designed, high tech, aerospace quality sealed pressure canisters that can withstand 575 mph winds and seven G acceleration forces with ease, could last for centuries (with effective corrosion control), are highly fire resistant, and provide superior security. They're among the finest structures that mankind has ever built," he says on his site.
Take a tour of the structure above and if you feel so inclined, check out our favorite hotels in airplanes below.
Correction: A previous version of this story stated that WTSP is a local CNN affiliate. It is not. We apologize for the error.
Before You Go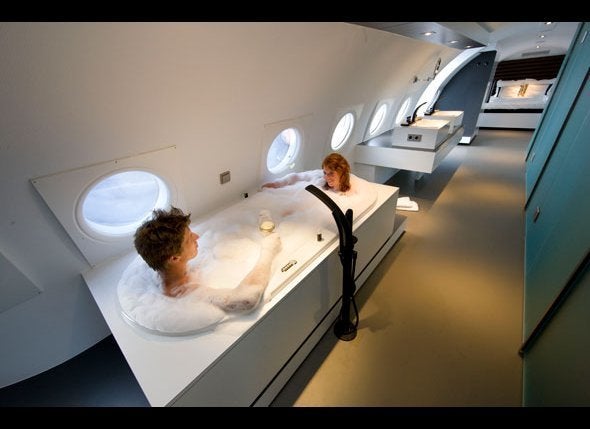 Airplane Hotels