When Pennsylvania dad Bruce Casper heard his coworkers repeatedly use the R-word, he complained to upper management. As a result of his speaking out, he says he was fired.
Casper was an employee at the Chili's restaurant in the Pittsburgh Mills Mall, CBS Pittsburgh reports. He has three children with his fiancée Crista Miller, including a 16-month-old son Kyron who has Down syndrome.
"Chili's in the Pittsburgh Mills thinks it's OK to use the word retarded and call people retards (management and employees)," she wrote, adding that her fiancé had brought up concerns with the use of the word in the past and even requested a meeting to discuss it -- to no avail.
"Yesterday he was called a retard AGAIN in front of management and when he made it clear to everyone near that our son has Down Syndrome and he will not tolerate that word management said, 'you can leave then' so he did," she continued.
When Casper returned for his next shift, he had been replaced. Miller said that her partner had been a model Chili's employee, always present, on time and willing to cover shifts for his colleagues.
Yet, "apparently hate speech is allowed and even defended there," she said of the restaurant. "I would NOT call that place 'family friendly' This is disrespectful to not only my family but everyone who knows or has Down Syndrome their selves! [sic]"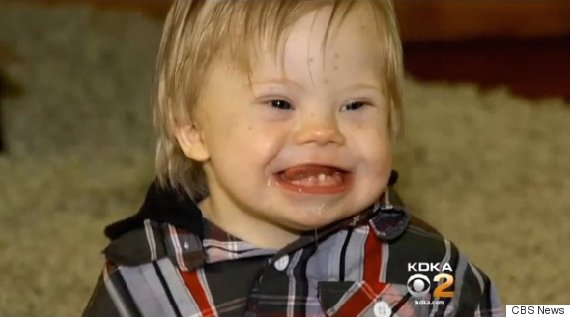 According to CBS Pittsburgh, Casper is not publicly discussing the firing (as per a lawyer's advice), but Miller is using this as an opportunity to raise awareness about this issue. "One of the managers has used the word retarded just in conversation, which is completely inappropriate," she told the news station. "Not only for Kyron, but for all kids with special needs, whether it's Down syndrome or something else. There's a right and there's a wrong, and this is wrong."
Other parents of children with Down syndrome have expressed solidarity with the family. Miller's original Facebook post has been shared almost 800 times. One mom even wrote an open letter to Chili's on The Mighty.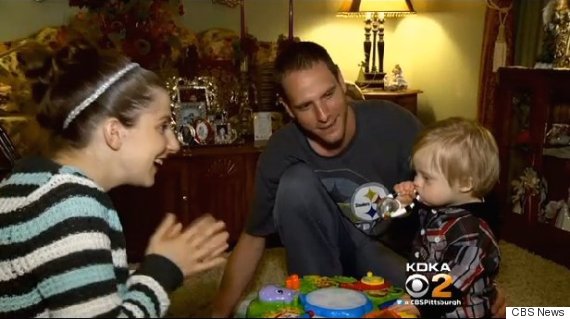 A spokesperson for Chili's Grill & Bar issued the following statement to The Huffington Post:
We completely share our guests' concerns and our teams are working hard to understand the full picture of what happened. We take these comments to heart and do not allow team members to use these words in our restaurants. We're moving as fast as we can and will take the appropriate action after our investigation is complete. Out of respect for team member privacy, we cannot share any additional details on the investigation.

Chili's training program contains explicit language about the unacceptable use of derogatory words in our restaurants. We also have multiple ways team members can anonymously report any violations of this policy to above restaurant leaders, which we take seriously and act upon quickly.
CBS Pittsburgh also reports that Casper received a job offer from a different Chili's but "doesn't feel comfortable working for the company."