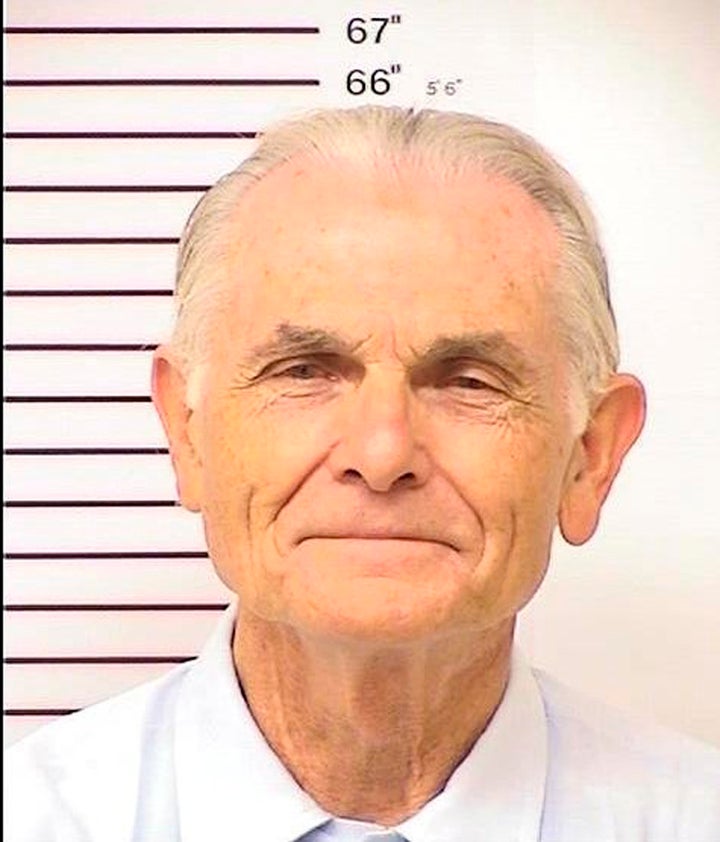 A California parole board on Thursday recommended parole for Bruce Davis, a Charles Manson disciple convicted of two murders in 1969. 
The decision by a Board of Parole Hearings commissioner and deputy commissioner, however, is not final and actually means that Davis is only eligible for release. First, it gets reviewed by Department of Corrections and Rehabilitation Board of Parole Hearings staff and then can move to the governor, who can reverse, modify, uphold or ignore the board's parole recommendation. 
It was Davis' 30th appearance before the board since getting a life sentence in 1972 for the killings of Gary Hinman, a musician, and Donald "Shorty" Shea, who worked on the ranch where Manson and his followers lived.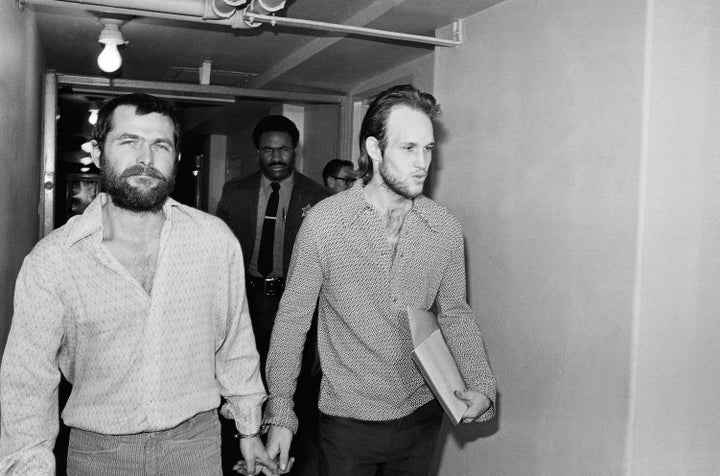 In this Dec. 22, 1970, file photo, Bruce Davis (left) and Steve Grogan, two members fo the Charles Manson family, leave court after a hearing on the appointment of attorneys to represent them in Los Angeles. 
Davis, 72, has been down this path before. On three previous occasions, the board granted Davis parole only to have the decision reversed by the governor. Former Gov. Arnold Schwarzenegger (R) reversed the board's decision in 2010. Current Gov. Jerry Brown (D) reversed the rulings last year and in 2013, saying that Davis still posed a threat to the public because he withheld information about the deaths and downplayed his role within the Manson family, according to the Department of Corrections and Rehabilitation. 
The board granted parole to 590 inmates in 2013, or to more than 14 percent of prisoners who appeared, according to data from the Department of Corrections and Rehabilitation. 
Davis' lawyer applauded today's decision.
"He's the single most rehabilitated inmate I've worked with over the years and there's not even a close second," attorney Michael Beckman told The Huffington Post. "I'm pleased that the board again obeyed the law and did the right thing, and I hope that the governor will do the same."
For now, Davis remains imprisoned at California Men's Colony in San Luis Obispo.
In all, Manson and his cultish followers were linked to nine murders, including the killing of actor Sharon Tate, director Roman Polanski's wife. 
This story has been updated to include comment from Davis' lawyer.
REAL LIFE. REAL NEWS. REAL VOICES.
Help us tell more of the stories that matter from voices that too often remain unheard.