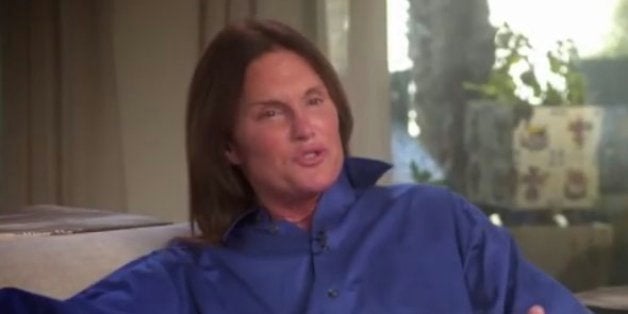 Note: Though Jenner has come out as "for all intents and purposes a woman," he has not yet indicated that he would like to be known by a new name or female pronouns, so this story uses male pronouns.
Many from the sports world expressed their support and encouragement for Bruce Jenner, who during a sitdown interview with ABC's Diane Sawyer, came out as transgender.
"I've always been very confused with my gender identity," Jenner, 65, said, in the "20/20" interview, which aired Friday.
"For all intents and purposes I am a woman," Jenner said. "People look at me differently. They see you as this macho male, but my heart and soul and everything I do in this life, it is part of me. That female side is part of me. That's who I am."
Jenner, an accomplished athlete, won the Olympic gold medal at the 1976 Olympics for the decathlon. At the time, Jenner had also set a world record for the ten-event competition.
Jenner acknowledged those years and noted that despite being heralded as "world's greatest athlete," Jenner was enduring much more.
"A confused person at that time. Running away from my life. Running away from who I was," Jenner said, adding that he was "scared to death."
When showed a picture of himself competing at the 1976 Olympics, Jenner said, ""That is me. That is her."
Many took to Twitter to show their support for Jenner, including many sports journalists and notables:
Related
Popular in the Community