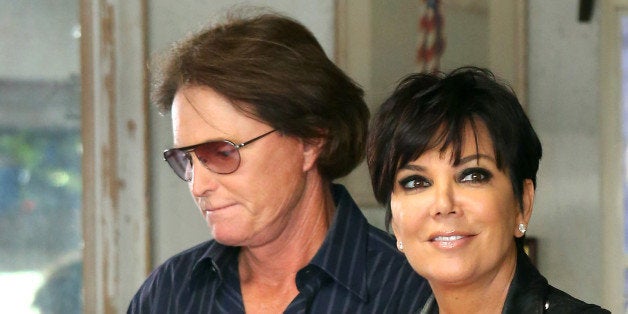 Bruce Jenner is opening up about his separation from Kris Jenner.
The couple confirmed they were separating after 22 years of marriage yesterday (Oct. 8), explaining in a statement, "We are living separately and we are much happier this way. But we will always have much love and respect for each other. Even though we are separated, we will always remain best friends and, as always, our family will remain our number one priority."
Now Bruce is speaking out, telling People that despite their split, neither he nor Kris has plans to file for divorce.
"I'm doing great," the former Olympian, 63, says. "Kris is happy, I'm happy. Nobody is filing for divorce."
Bruce is living in his Malibu bachelor pad, while Kris, 57, is staying at the Jenner family home with the pair's daughters, Kendall and Kylie, and new parents Kim Kardashian and Kanye West.
"Kris has her own place and I have my own place," Bruce explains. "There's no animosity. Everything is good."
So is Bruce ready to get back in the dating game? Not so much.
Despite his newly single status, the Kardashian-Jenner family patriarch has no plans to see other women.
"We're not going there. I have my family, I have my kids," he tells People. "All my time is filled."
Rob Kardashian also shared his thoughts on the separation, telling "Entertainment Tonight," "[Bruce has] been in my life since I was two years old and that will never change and same obviously with my mom … same with my sisters, there's no bad blood. Even between my mom and Bruce there's no negative, bad blood … I don't think they can be in a happier place right now."
Bruce was pictured today, still wearing his wedding ring: