Bruce Jenner has come out as transgender.
"I'm me. I'm a person. This is who I am. I'm not stuck in anybody's body. My brain is much more female than male," Jenner said. "For all intents and purposes, I am a woman. People look at me differently. They see you as this macho male, but my heart and my soul and everything that I do in life it is part of me, that female side is part of me. That's who I am. I was not genetically born that way. ... As of now I have all the male parts and all that kind of stuff so in a lot of ways we're different, but we still identify as female. And that's very hard for Bruce Jenner today. Why? I don't want to disappoint people."
Jenner said he is sexually attracted to women. He was careful to emphasize the difference between gender and sexuality. As a child, he dressed in women's clothing. He also revealed that he has gone out in public dressed as a woman for years.
"It was that important to you that you'd take that kind of risk?" Sawyer asked.
"Absolutely," he replied.
Jenner said being on a show like "Keeping Up With the Kardashians" is not a hindrance; It gives him a platform to be able to have real impact.
"We're going to change the world," he told Sawyer. "I really firmly believe that we're going to make a difference in the world."
Support came in almost instantly.
"Today, millions of people learned that someone they know is transgender," GLAAD president and CEO Sarah Kate Ellis said in a statement to The Huffington Post. "By sharing this story, Bruce Jenner has shined a light on what it means to be transgender and live authentically in the face of unimaginable public scrutiny. Though Jenner's journey is one that is deeply personal, it is also one that will impact and inspire countless people around the world."
"I think everybody can learn from his story and I'm excited for him to be able to share that," Kardashian said when asked what her daughter, North, can eventually learn from Jenner. "We all just support him 100 percent. I hate so badly when I see things [like] my mom doesn't support him, or this sister doesn't support him. It's all just a story that people want to put out there. None of us have spoken and we're letting Bruce speak first."
The Huffington Post reached out to Kardashian and Jenner family representatives, but they have not yet commented.
Named the "world's greatest athlete" when he won the decathlon gold at the 1976 Olympics, Jenner joined the Kardashian family when he married Kris in 1991. He became a stepparent to Kourtney, Kim, Khloe and Rob Kardashian, and later welcomed two daughters with Kris, Kendall and Kylie Jenner. He has been a central figure on the family's E! reality show since its premiere in 2007. He and Kris announced they were splitting in 2013 after 22 years of marriage.
Note: Though Jenner has come out as "for all intents and purposes a woman," he has not yet indicated that he would like to be known by a new name or female pronouns, so this story uses male pronouns.
Before You Go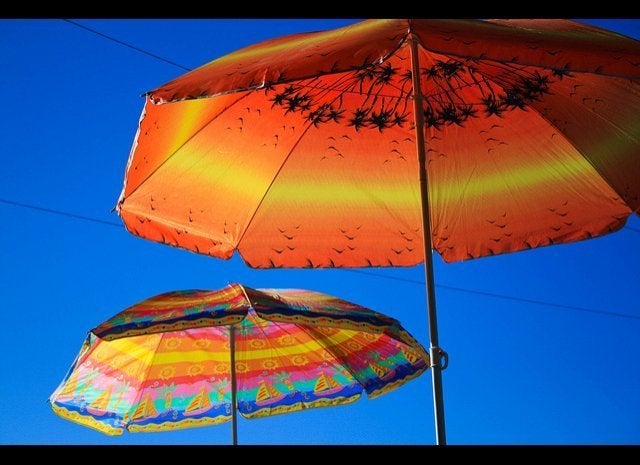 15 Things To Know About Being Transgender By Nicholas M. Teich
Popular in the Community