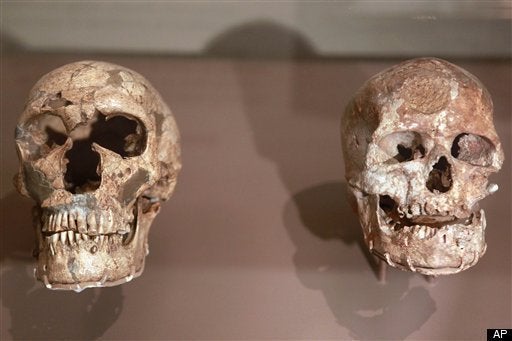 A prominent Old Testament scholar has resigned from a professorial position after he was recorded on video endorsing evolution.
Until several days ago, Bruce K. Waltke was a professor at Florida's Reformed Theological Seminary. But after the school found out about his video blog (the video has since been removed at Waltke's request) on the website of the BioLogos Foundation, which promotes harmony between science and theology, he lost his job.
According to several people who saw the video, Waltke said that Christianity's continued denial of evolution will "make [them] a cult."
Waltke's discharge speaks to just how profound the chasm is between scientists and theologians.
Inside Higher Ed reports:
But the fact that his seminary did dismiss him is viewed as a sign of just how difficult it may be for scholars at some institutions to raise issues involving science that are not 100% consistent with a literal interpretation of the Bible.

"I think it's a really sad situation, even if this isn't the first time a scholar at a religious institution has been released for unorthodox views," said Michael Murray, vice president for philosophy and theology at the John Templeton Foundation, which supports BioLogos and other efforts to bridge science and religion.

Waltke could not be reached for comment on the situation. He did issue a joint statement with the head of BioLogos in which he stood behind the substance of what he said in the video, but also said that he wished he could have provided more context, particularly his view that it is possible to believe in evolution and also believe in "in the inerrancy of Scripture."
The Reformed Theological Seminary's Interim President, Michael Milton, told Inside Higher Ed that the situation caused the school "heartache," but Waltke ultimately disobeyed the institution's mandate on evolution: No Darwinian talk allowed.
According to Christianity Today, Waltke has accepted a new position at Knox Theological Seminary.
What do you think? Should Waltke have been forced to walk?
Popular in the Community