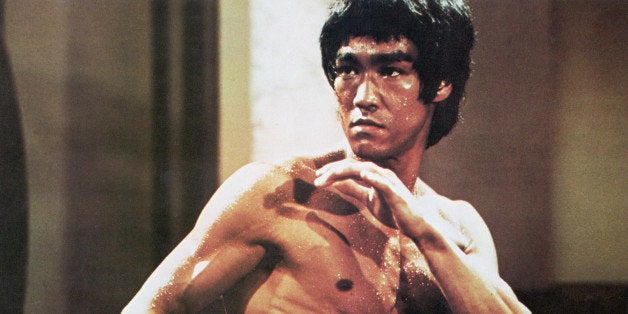 Bruce Lee's life will make it to the big screen, according to an announcement made by his daughter, Shannon Lee, on Friday. His family will be fully involved in the biopic's production as Bruce Lee Entertainment will partner with Lawrence Grey and Janet Yang on the feature film.
"There have been projects out there involving my father, but they've lacked a complete understanding of his philosophies and artistry," Lee said in a statement. "They haven't captured the essence of his beliefs in martial arts or storytelling. The only way to get audiences to understand the depth and uniqueness of my father is to generate our own material and find amazing, like-minded partners to work with."
Lee gained success early in life for films such "Enter The Dragon," "Fist of Fury" and "The Game of Death." He became a household name in the '70s, and died at 32 years old at the height of his fame.
"Many don't know that Bruce Lee was also a prolific writer and a creator of his own unique art and philosophy. That's what we want to show – not just his kick-ass physicality, but the depth of his character and beliefs," Lee said.
"It is a tremendous privilege to be working with Shannon on these exciting ventures about her father," Yang said in a statement. "In this age of an increasingly globalized culture, I can't think of a more talented and innovative individual who embodies the best of East and West, and who can inspire future generations."
No casting or director has been announced just yet.