It's like a scene out of "Funny Face" or "The Devil Wears Prada" -- a simple girl gets a full-on Vogue makeover, complete with racks of high-fashion clothing hand-picked by the magazine's top stylists. But it wasn't a movie at all, and it certainly wasn't just any girl. It was Princess Diana.
"When it was first announced that she was to be the next Princess of Wales through her marriage to Prince Charles, the palace asked English Vogue to give her some guidance," British couturier Bruce Oldfield recalled to me. "They got a few of the editors to go around and pick clothes from different designers, take them to the editor's office -- it was Beatrix Miller at the time -- and she had a major try-on of everything."
As it would happen, Oldfield's designs made the cut on that fateful day in 1981, and a nine-year relationship with Diana ensued.
While it may be hard to stomach that such a world-renowned style icon was "reluctant" to get the Vogue treatment, Oldfield explained that Diana wasn't very different from her fellow nobles.
"A lot of those girls from the shires, they're well-born young ladies," he said. "But they don't have that urge for frocks. Diana was very lucky, because it was sort of thrust upon her."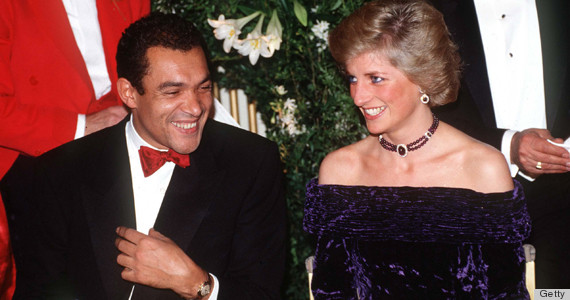 Bruce Oldfield & Princess Diana in an Oldfield gown at a gala in 1988
Of course, Diana went on to stun in Oldfield's bespoke creations, many of which she wore to events for the Barnardo's children's charity, since she was its president and Oldfield was and still is its vice president. There was that off-the-shoulder crushed velvet gown she wore alongside Oldfield at a gala dinner, along with those quintessentially '80s architectural suits that the couturier designed for Diana's daytime engagements. Through his designs, Oldfield was able to take her from a shy, newly engaged 19-year-old to what he called "a very elegant, confident woman who could look down the lens of any camera."
"She really did become her own woman," he said. "You could see it happen. You could see it even over the period of a year, because she was so photographed."
From her engagement to Prince Charles until her death in 1997, the princess' daily style was chronicled -- and criticized -- in tabloids across the world.
"Can you imagine if every time you went to work there was a group of people outside putting up letters like in a ski competition? You know, three out of 10, six out of 10," Oldfield said. "That's really what they had to put up with, and I think that they don't want that for this one."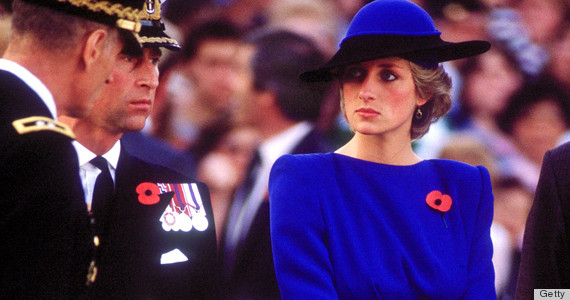 Princess Diana at Arlington Cemetery in 1985 wearing an Oldfield design
"This one," of course, refers to Kate Middleton, the Duchess of Cambridge and Diana's daughter-in-law. Kate favors High Street designers, like Zara and L.K.Bennett, over couture, yet she's managed to inspire her own fashion-obsessed following. The press even coined the term, "Duchess Effect" to refer to the many times Kate's worn something and it's subsequently sold out in a matter of hours. (She's even crashed websites.)
Despite the duchess' popularity, Oldfield points out that Kate hasn't seemed to embrace her style prominence as much Diana did. "I just think it goes somewhat against her grain," he said. "I think that Kate wants to be taken more seriously."
A rumored contender to design the duchess' dress for her Royal Wedding in 2011, Oldfield's never had the opportunity to dress Kate. But if he got his hands on her, it's not likely her ensemble would be attainable enough to lead to a Duchess Effect shopping craze. "I personally want my royals to be aspirational," he joked.
These days, Oldfield still dresses high-profile clients like Queen Rania of Jordan, British first lady Samantha Cameron and Kim Kardashian (who he dubbed "the new Diana" in reference to her ubiquity). Interestingly enough, Camilla, the Duchess of Cornwall, is one of his top current clients -- she's now the president of Barnardo's, so the two collaborate in almost the same manner as he and Diana did, only 20 years later. He doesn't seem to have an ounce of animosity towards Prince Charles' new wife ("She's hilarious!"), despite the fact that it was her relationship with Charles that ended both Diana's marriage and Diana's affinity for Oldfield's designs.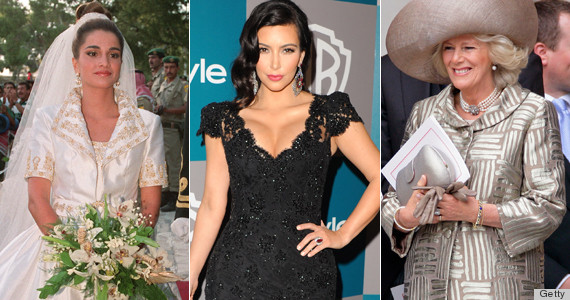 Queen Rania of Jordan, Kim Kardashian and Camilla, Duchess of Cornwall, in Oldfield's designs
"The sad thing is that after her divorce, she dropped me," Oldfield said about Diana. "She dropped the charities as well, so she dropped everything that reminded her of her life as a royal."
Oldfield isn't living in the past, though. He has a steady stream of fabulously elegant, loyal clients who are more than willing to pony up the five figures for one of his confections, and he's even staging a "pop-up" showroom in New York next week to court the city's "who's who." Naturally, he's already set his sights on the closest thing to royalty we have in the States.
"I have my eye on dressing your first lady," he told me. "That is my stated aim."
See Princess Diana in more of Bruce Oldfield's designs: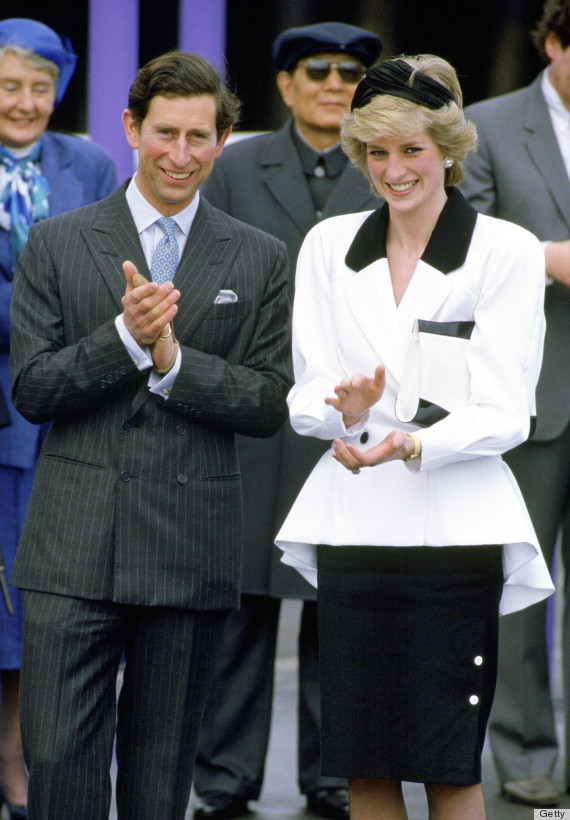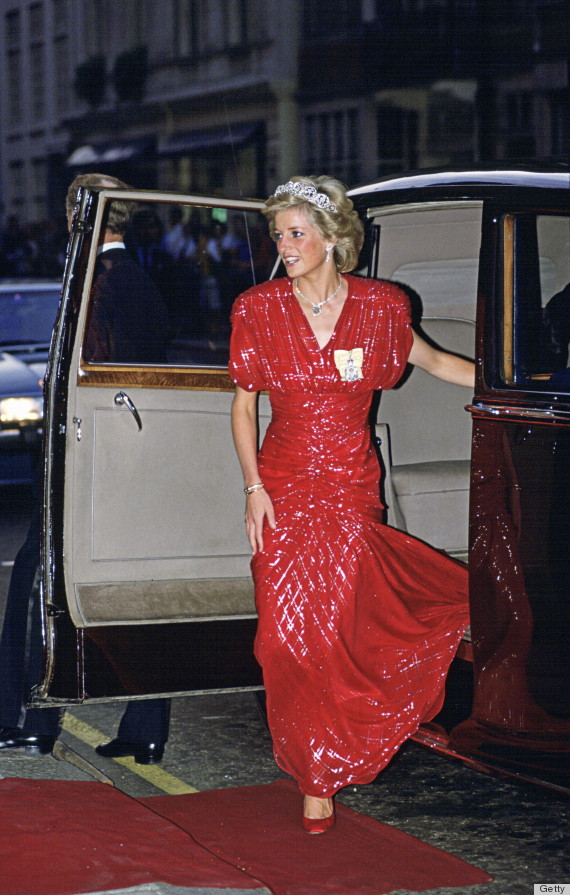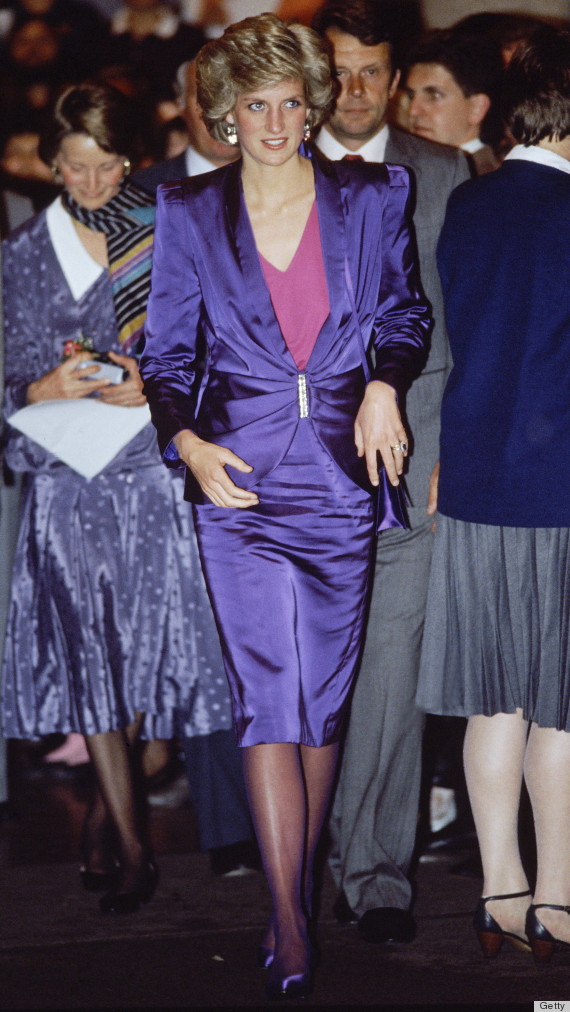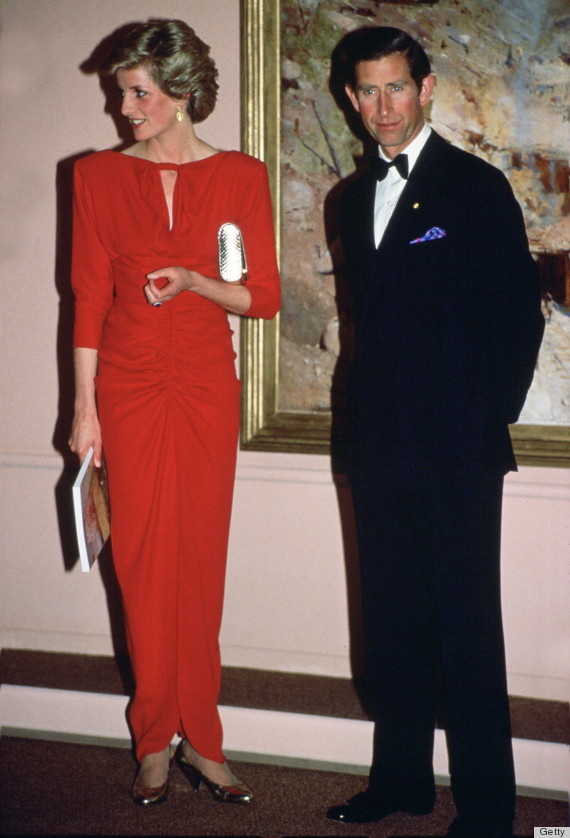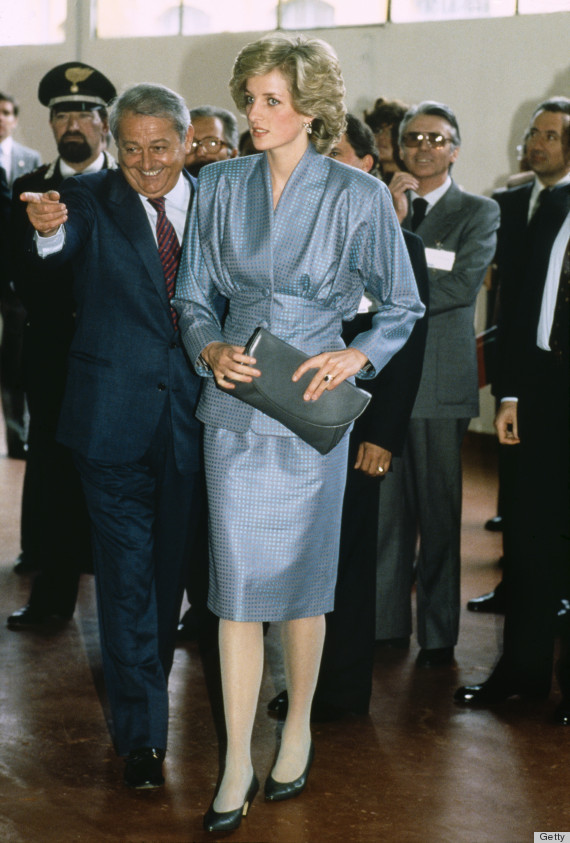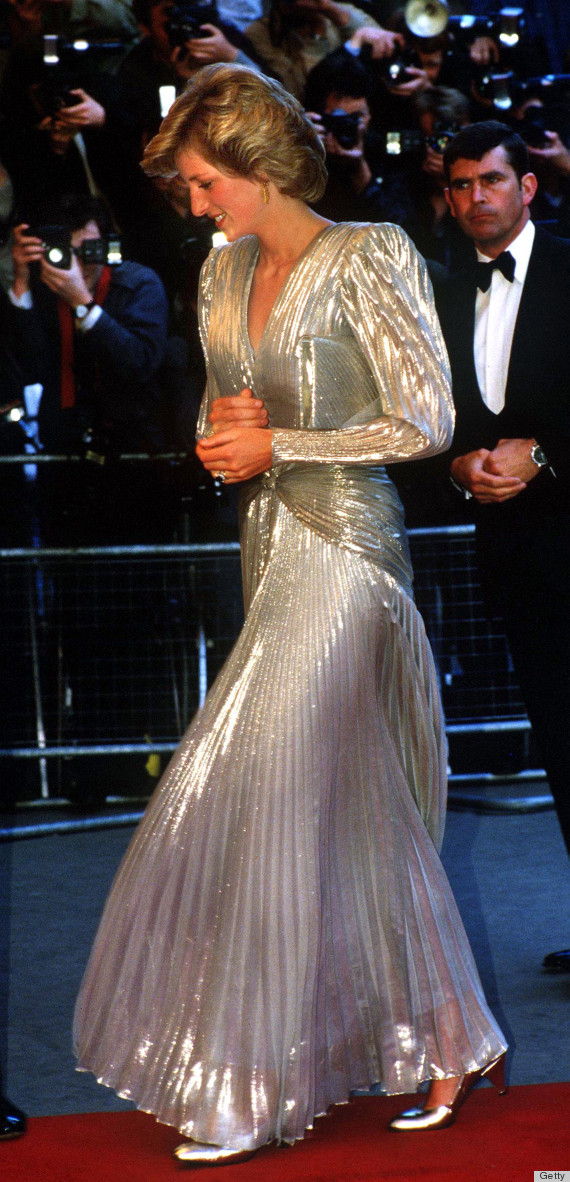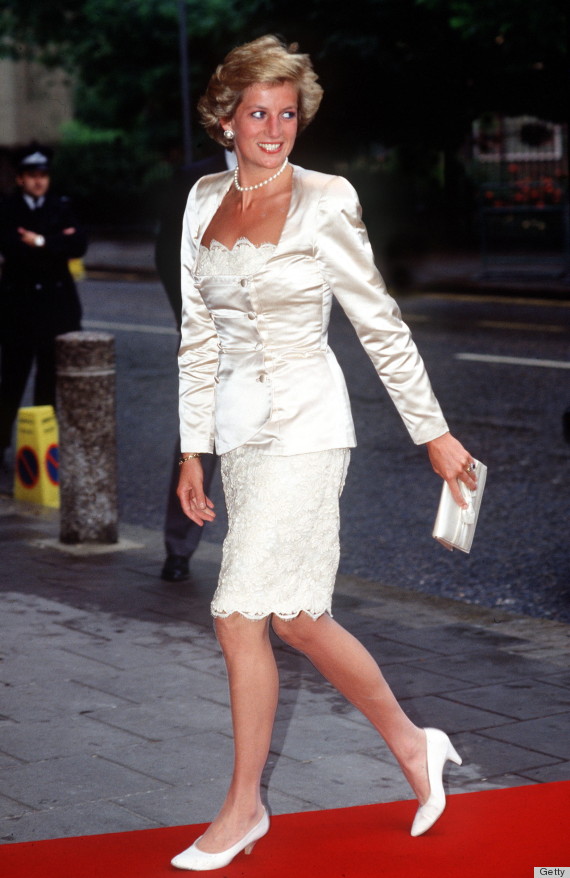 Related
Before You Go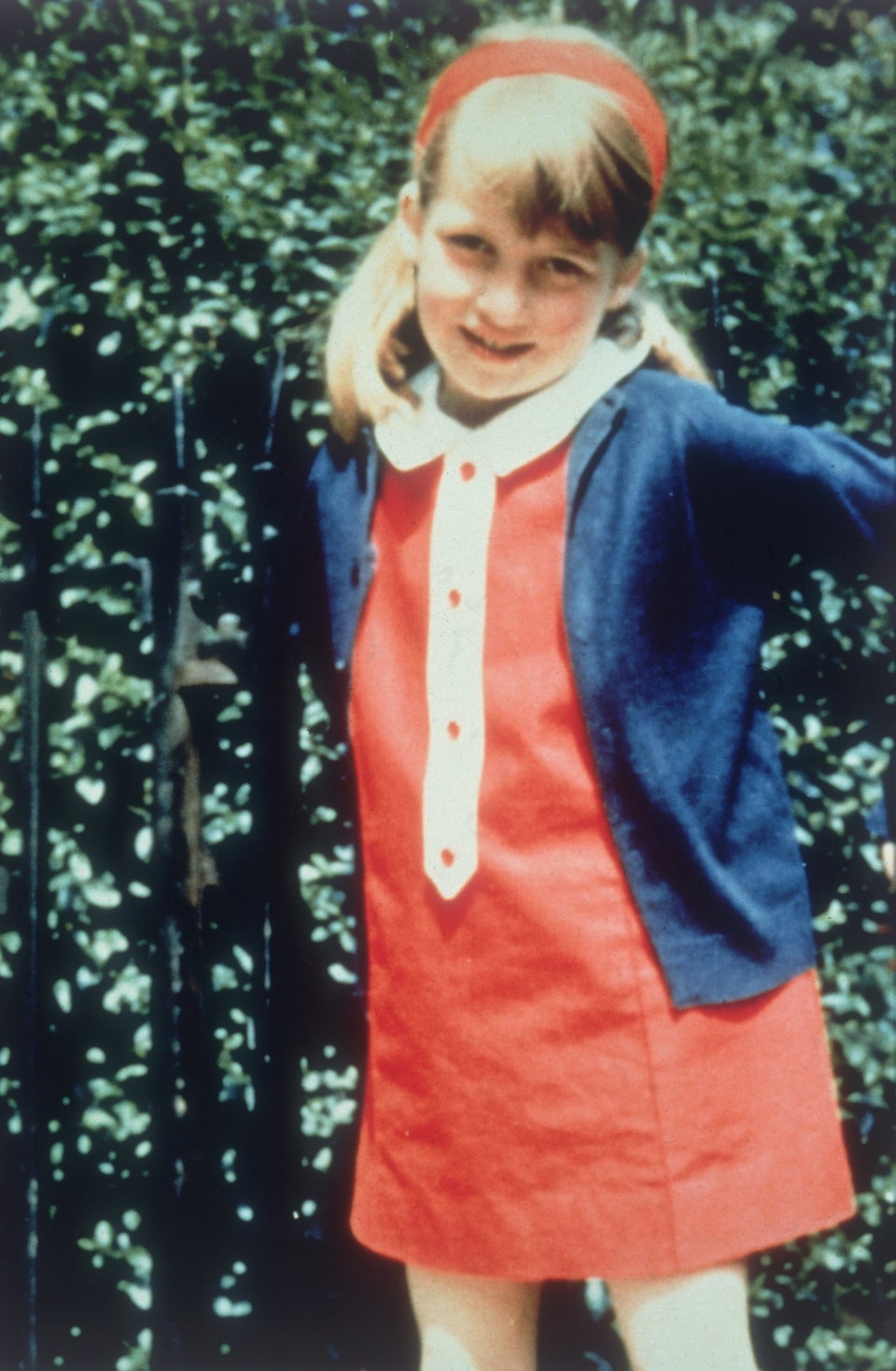 Princess Diana's Style