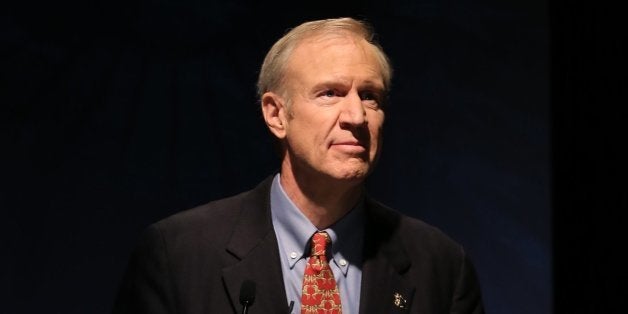 CHICAGO, March 20 (Reuters) - Democratic activist Newton Minow, who served in the Kennedy administration, appeared on Thursday with about a dozen other Illinois Democrats and independents to announce their support of Republican gubernatorial candidate Bruce Rauner.
Minow, 88, an attorney and President John F. Kennedy's chairman of the Federal Communications Commission, said Rauner would be a bipartisan leader in a centrist Midwestern state.
"President Kennedy once said, 'Sometimes party loyalty asks too much,'" said Minow. "I think this is one of those times. I'm a strong Democrat, but I'm taking a leave of absence from my party because Illinois is in desperate shape."
Minow, known for calling television a "vast wasteland," said the state can change course with Rauner, a wealthy venture capitalist who put $6 million of his own money into a campaign that blanketed the airwaves with TV and radio ads in the leadup to winning the primary election on Tuesday.
Rauner, a political neophyte, will in November go up against incumbent Democratic Governor Pat Quinn, who took office in 2009 following the impeachment of Rod Blagojevich, now in prison for corruption.
Rauner, who has declared himself pro-choice on abortion, has mostly steered clear of social issues in his campaign, and is concentrating instead on the many economic problems in Illinois, the longtime home of President Barack Obama.
Illinois is tied with Nevada for the country's second highest unemployment rate at 8.7 percent.
Also appearing at the Chicago press conference was Manny Sanchez, an attorney who has served as a member of the Democratic National Finance Committee, and Rauner's wife, Diana Rauner, also a Democrat.
"Bruce and Diana have a bipartisan home life," said Minow. "They'll also have a bipartisan administration. There won't be a big difference between Democrats and Republicans because the problems are too tough."
Asked if he would cut the number of state employees to reduce public spending, Rauner said the state's workers could be more productive and efficient through better use of technology, which he said is "woefully behind" other states and the public sector.
The contest between Quinn and Rauner is expected to be both brutal and expensive, in part because of Rauner's strong rhetoric against labor unions' power in state government. He has also expressed admiration for Wisconsin Republican Governor Scott Walker, who backed curtailing the collective bargaining rights of public workers there.
Unions are expected to strongly back Quinn's candidacy, though they oppose a pension reform bill he supported.
A spokesman for Quinn's campaign was not immediately available for comment. (Reporting by Mary Wisniewski; editing by Barbara Goldberg and G Crosse)

Before You Go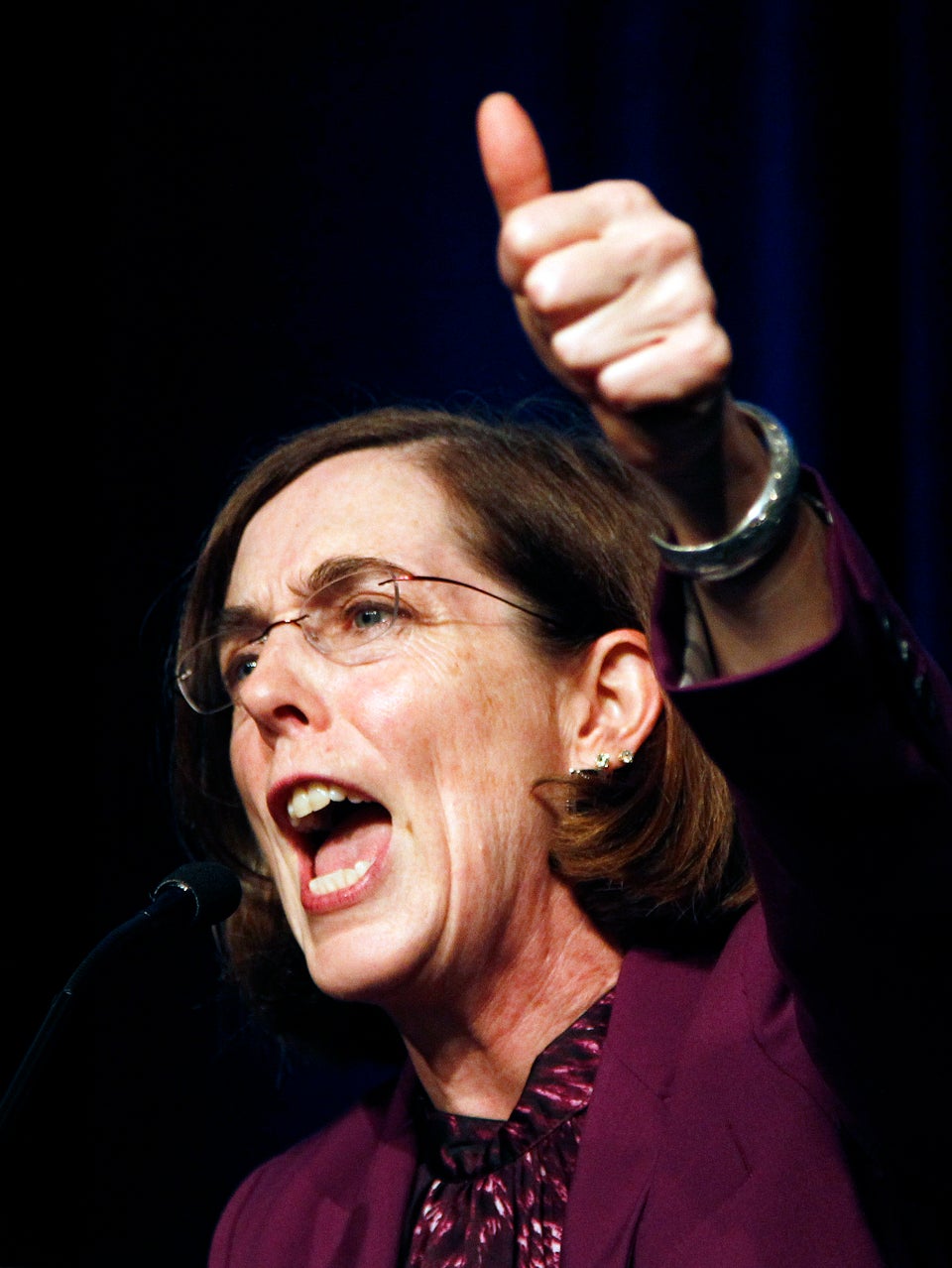 Female Governors: Past And Present
Popular in the Community