Equality Illinois and a number of associated community members and elected officials on Thursday unveiled a two-story banner featuring a photograph of Rauner along with his statement, made last year at a Tea Party event, that he would have vetoed Illinois' new marriage equality bill had it come to his desk as governor of the state.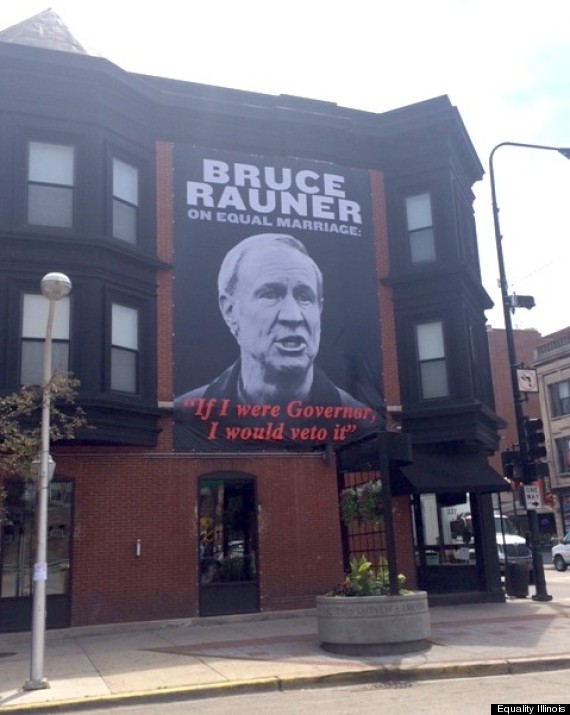 Art Johnson, co-founder of Equality Illinois and owner of Chicago's popular Sidetrack bar, described Rauner as "an enemy of equality" in a statement.
"[Rauner] poses a clear and present danger to our ability to protect our loved ones through marriage," Johnson said. "Over and over, he has made it clear he opposes the freedom to marry and has chosen the side of bigotry and intolerance."
Popular in the Community