Bruce Springsteen took a painful-looking tumble during a recent show in Amsterdam, leaving fans panic-stricken.
With his guitar wrapped around his neck, the 73-year-old rock star stumbled while walking up a set of steps to join the rest of his band when disaster struck at the Johan Cruyff Arena.
The "I'm On Fire" singer dramatically landed on his back and laid there for a few seconds, prompting his bandmates to rush to his side to check on him.
At the same time, worried onlookers let out a collective gasp.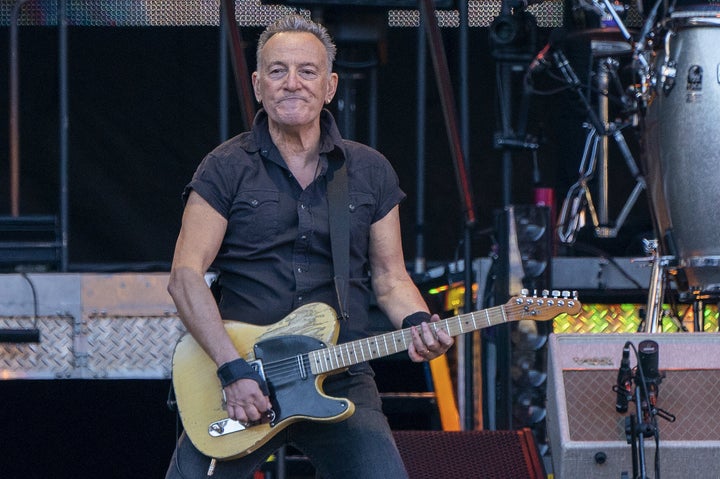 Luckily, it appeared that no damage was done, and Springsteen eventually got back up on his feet with the help of security members.
"Goodnight everybody," he jokingly bellowed, before picking up his guitar and resuming the concert.
Yep, he truly is "Tougher Than The Rest"… (we'll show ourselves out).
Fans shared their relief that Springsteen wasn't badly injured following the fall.
The rock star has been on his 2023 Tour since 1 February, with the first show taking place in Tampa, Florida.
Although he's currently gigging in Europe, the singer is expected to wrap up his live performances in San Francisco, California, in December.
And just a few weeks ago, he delighted Dublin residents after stopping to enjoy some fish and chips and a pint on his day off.
Popular in the Community