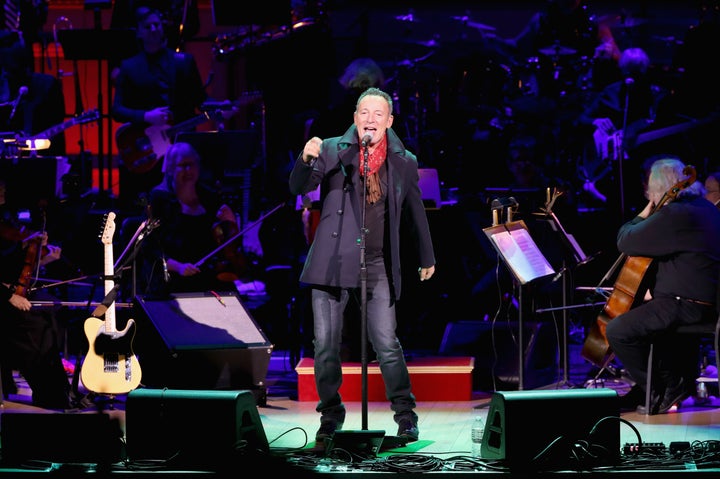 Bruce Springsteen isn't fooling around when it comes to protesting legislation that will hurt the queer community.
Noting that the state was considering passing legislation similar to North Carolina's, The Boss warned fans at a Detroit show on Thursday that he could end up boycotting Michigan in the future.
It seems Springsteen was referencing a bill soon to be introduced by Republican Senator Tom Casperson that would force transgender students in the state to use restrooms based on the gender they were assigned at birth, rather than their authentic gender identity. WILX.com notes that Casperson is making the move after discovering the Michigan Board of Education wants to allow trans students to decide which restroom and pronoun they feel most comfortable using.
Like Casperson's bill, North Carolina's HB2 forbids trans people from using restrooms that correspond to their gender identity and also prohibits cities from passing non-discrimination ordinances. It was signed into law by Governor Pat McCrory last month.
Springsteen was one of the first and most vocal voices to slam HB2 when he published a notice on his official website on April 8 informing fans that he would be canceling his April 10 show at the Greensboro Coliseum.
"Some things are more important than a rock show and this fight against prejudice and bigotry — which is happening as I write — is one of them," he wrote. "It is the strongest means I have for raising my voice in opposition to those who continue to push us backwards instead of forwards."
Sing it, Bruce! And we'll be right here singing along with you.
Popular in the Community