What happens when two of the world's most famous photographers are sent to Harlem for an assignment? Pure magic.
Bruce Weber and David Bailey have built their soaring careers snapping photos of supermodels, A-list Hollywood stars, iconic musicians and world class athletes. And although they've shared subjects and a close 30-year friendship they have never worked together -- until now.
This past July Nokia asked the two pals to put down their fancy cameras, grab the company's brand spankin' new smartphone and head up to Harlem.
Armed with the phones, Weber and Bailey spent a full (and hot) summer's day capturing over 1,000 photos of the people, sites and style of one of New York City's most eccentric neighborhoods.
"It's a space to really learn about fashion. I think it's pretty incredible. I think some of these designers, if they were smart, they'd have some of their fashion shows up there," Weber, 67, told The Cut. "There were beautiful things from Africa that people were wearing. And I just sort of love the sensibility of color."
Speaking of color, Harlem's multicultural racial makeup has certainly inspired fashion designers, writers, artists, photographers and beyond, over the years. A fact that isn't lost on Bailey.
The Cut asked the 75-year-old sharpshooter if Harlem has changed since his fist visit and photo shoot in the neighborhood in 1961, to which he replied:

It's only changed mentally for me, not visually. I remember in the late sixties, Diana Vreeland said to me, 'Bailey, who are the best-looking, best-dressed people in America in your opinion?' Well, I said, 'Those black guys, they dress so great.' She said, 'Great, let's go drive around and you show me all these great-looking people.' And she said, 'Bailey, darling, you're absolutely right! They're all wonderful!'
Beyond that story sounding like a Safari (side-eye), we do love the fact that Bailey did and still acknowledges that Harlem is a hotbed of sensational style.

Check out a few of Bailey and Weber's photographs from their day in Harlem below and let us know what you think of the project in the comment section.
Before You Go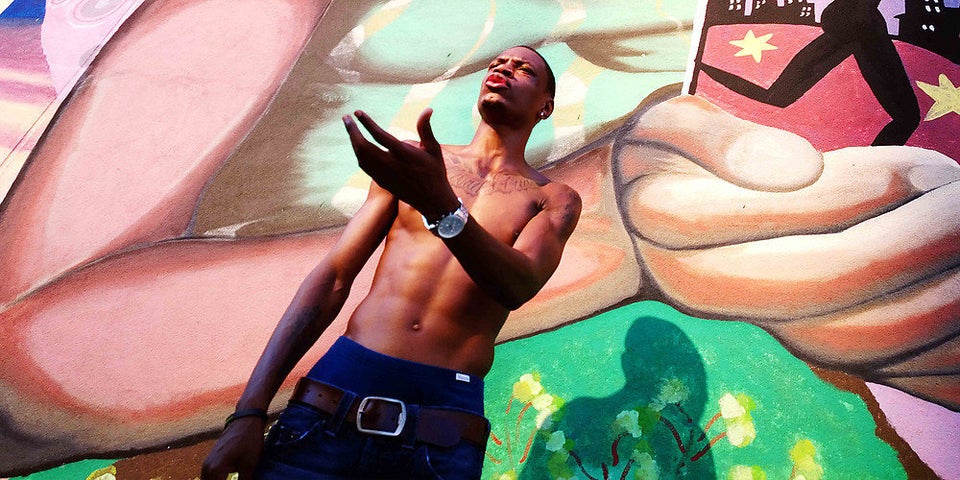 Bruce Weber x David Bailey in Harlem
Popular in the Community