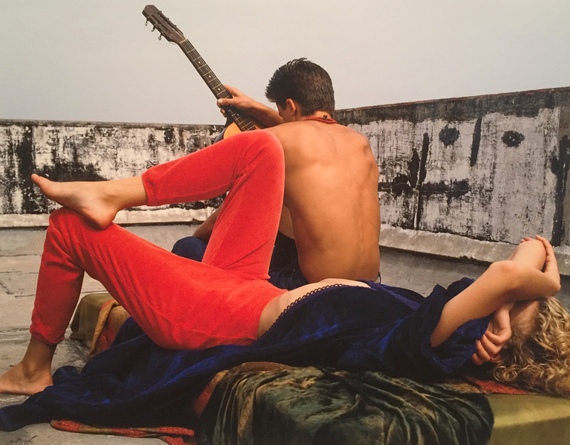 We have been used to see photographs of Bruce Weber in major fashion shoots and advertising campaigns (Calvin Klein, Ralph Lauren, Louis Vuitton, Versace, and many other major ads), but the lingering effects of his art always seemed to be in black and white. Until now. A new exhibit now demonstrates how glorious and vibrant his color pictures can be.
One must take a double look to decide if the color views on the walls are oil paintings or real pictures. The texture and refined details of his elaborate stage scenes are witnesses to his ability to transcend even a simple glimpse of everyday life into an art piece.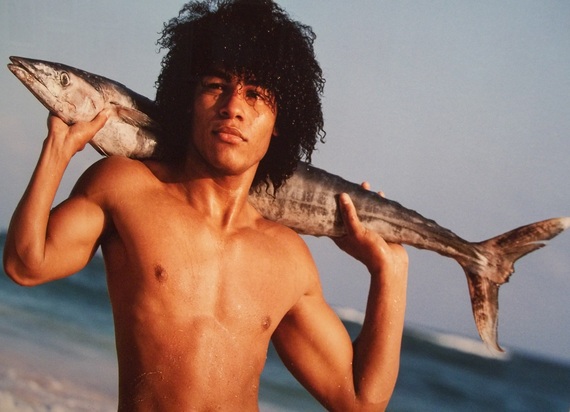 An intimate look at a red couch in a hallway draws the eye until you discover a horse, a naked man, open precious stones, and the bust of Byron.
Two red-haired young ladies seem to enjoy the fresh ocean water, perched on top of a countryside cliff on a nice sunny day.
Another shows a couple on what seems to be a rooftop, reclining on gorgeous of rich velvet, and some red pants jumping out of the picture.
A jovial fisherman proudly displays his giant fish in a serene manner.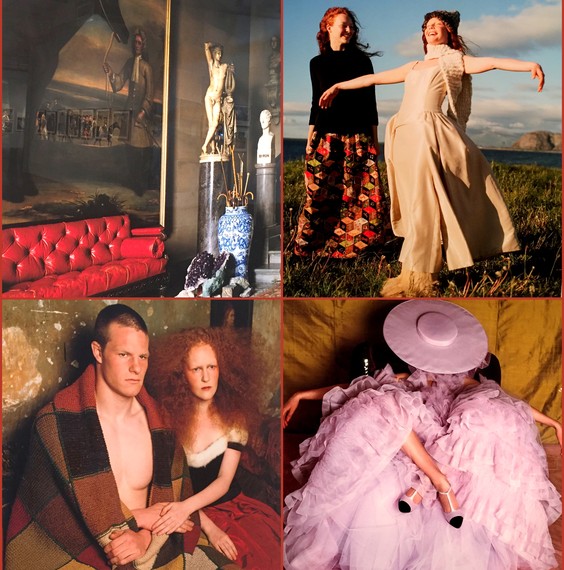 The surprising show is still mainly comprised of black and white photographs by Weber, but not so much of fashion models - also a few are present - but of certainly more iconic people, such as nelson Mandela, who's close up face illuminates the wall where it hangs, or Iman the activist, also vividly present.
It seems Weber took witness to a few great moments in lives of important people, capturing them at ease in a time frame of his choosing. The vibrancy and life coming through the pictures are drawing the viewer into a magnificent world of special events and incredible people.
Even though about 60 shows around the world have already demonstrated Weber's work, these rarely-seen - and some even never shown - photographs reflect in a new way on his world travels for the past few decades. A few of Weber's own short videos are also shown.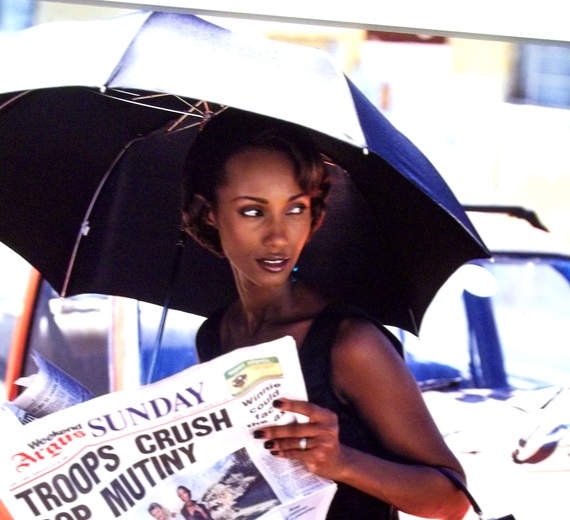 A grand reporter of daily lives.
Some 300 images are on view at the Contemporary in Dallas. A lover of beautiful things, dogs, and people, Bruce Weber's new show baffles with its endless display of men and women in a various state of undress, but also places and happenings showing how Weber is as well a fantastic photo-reporter, on top of a fashion icon.
The 37,000 square foot cavern-like space at the Dallas Contemporary allows light to freely float and touch each piece of art. The height of the ceilings truly reminds of its past as a warehouse, where one could fit several 18-wheelers stacked up on top of each other in that vast hangar, an amazing and art-perfect gallery.
Weber stated that "When you have a camera and you travel, people really open up to you." Bruce Weber was born on March 29, 1946, in Greensburg, Pennsylvania. He resides in Miami with companion Nan and several dogs.
More info:
This is the largest museum exhibition of Bruce Weber's photography ever displayed in the USA.
"Far From Home," at Dallas Contemporary - until March 12, 2017.
161 Glass St., Dallas Texas 75207. Tel: 214.821.2522. Free admission.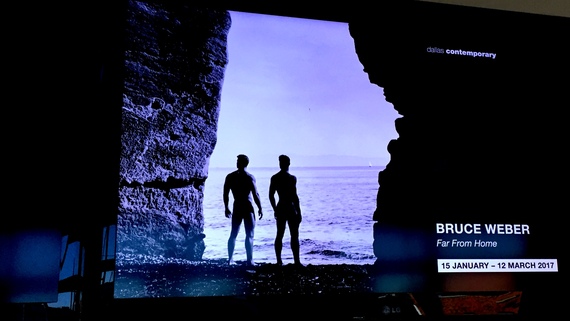 Calling all HuffPost superfans!
Sign up for membership to become a founding member and help shape HuffPost's next chapter